When it comes to instant print cameras, you might immediately think about well-known brands like Fujifilm or Polaroid. However, there is another brand that is successful with a different approach, that's Lomography.
Lomography introduced its first instant camera in 2014 and it was launched on Kickstarter. The project was a huge success as it raised more than $1 million from over 8,000 backers. Lomo'Instant Wide is their newest instant camera announced in late 2015. Let's check it out.
Testing Video
Design & Features
The Lomo'Instant Wide has a similar vintage-inspired design as previous Lomography's products, however, there are some notable improvements in the new generation. Apart from the use of a wider film format, we can tell some other new features, for example, the Fully Programmatic Shutter said to help expose photos perfectly, the Remote Control Lens Cap to remotely operate the shutter release, and the PC Sync Socket to connect an external flash. In my opinion, the remote control lens cap is the most helpful feature, and I don't know why expensive lenses for DSLR cameras don't have this.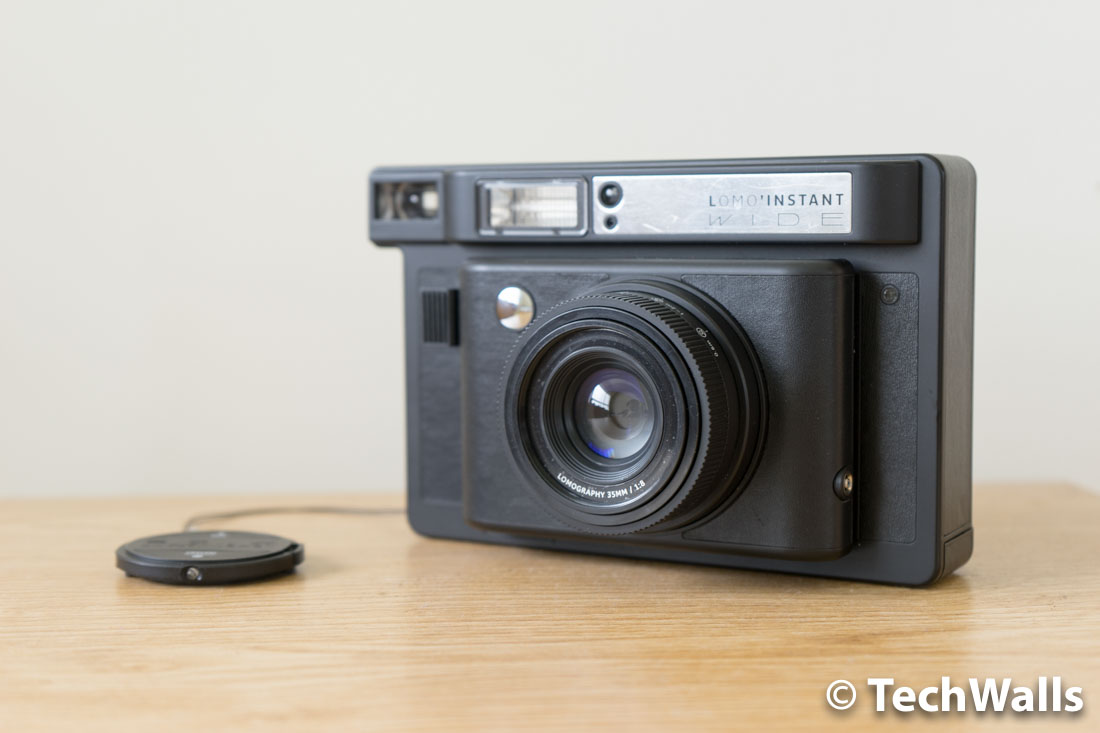 Inside the package I received, there are 3 lens attachments, including the close-Up, ultra wide-angle and Splitzer. If you're familiar with instant cameras or even DSLRs, you will get used to the camera in no time. I didn't read the manual but I still could easily operate it as you can see in the video above. The camera uses the widely popular Fuji Instax Wide film, so you don't have to spend more for some kinds of exclusive films.
The shutter button is located on the front, you can also adjust focus with the focus ring on the built-in lens. The lens is 35mm equivalent and you can adjust to take portrait photos at 0.6m, 1-2m or set focal plane at infinity to take landscape photos.
All other controls are placed on the back of the camera. A majority of the estate on the back is dedicated to the film chamber where you will load the film into. On the right side, there are controls for flash, multiple exposures, exposure compensation and a switch to change between auto mode, bulb mode for long-exposure photos and fixed 1/30 shutter speed.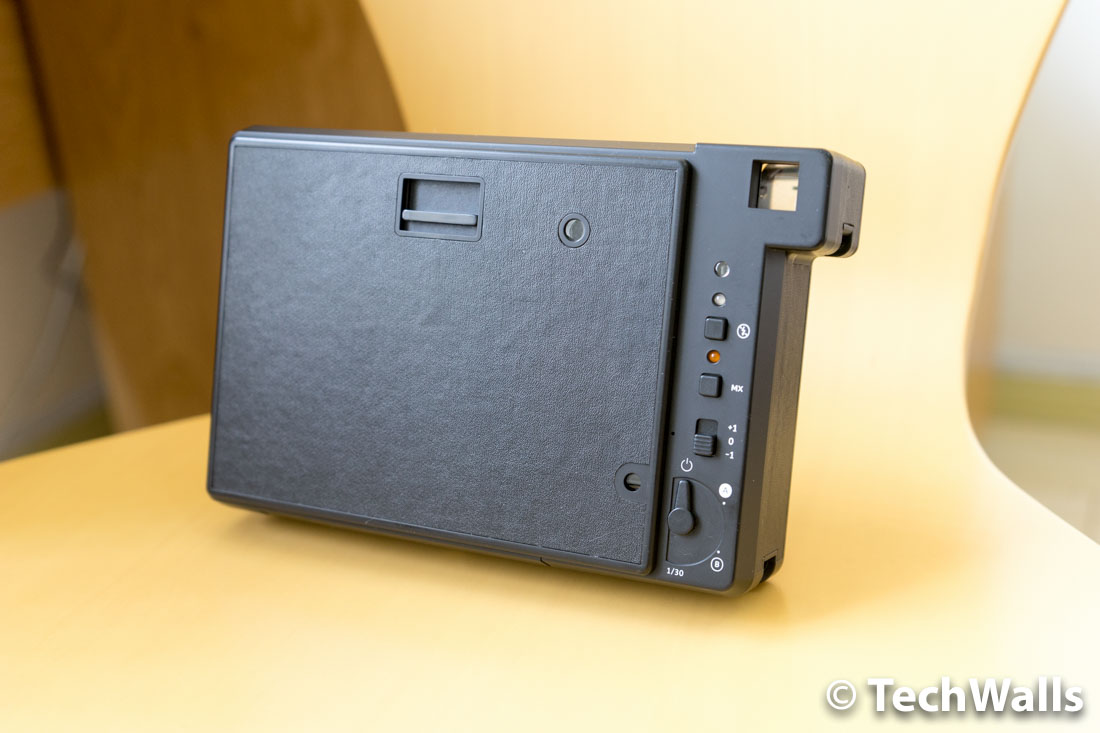 The camera uses 4 AA batteries. Many people complained that they have to buy many batteries because there is no rechargeable lithium-ion battery. However, this is not a problem for me because I bought Panasonic Eneloop AA Ni-MH rechargeable batteries for just $10.
Performance
The Lomo'Instant Wide is my first instant camera and it's really fun to use. Bring it with you on a family trip or a party and you will understand what I mean. Take a photo with people in your party, watch the photos show up gradually on the film, then gift your friends with the photos, I'm pretty sure it will bring more fun to the party and everyone will enjoy the moments. The instant photo could be even more helpful when you urgently need a photo for your ID card or passport. You will save a lot of time driving to the nearest Walmart or CVS.
Unfortunately, this is not a perfect camera when it comes to image quality. There are a lot of issues such as vignetting, focusing difficulty, bad dynamic range and terrible exposure in auto mode. Therefore, those issues made half of my first film pack unusable. After some practice, it is still so difficult to take frame properly and take well-exposed pictures with this camera. Even when everything is done properly, the printing quality is underwhelming. You can check out some sample images in the video above.
Conclusion
Pros
Beautiful retro design
Convenient Remote Control Lens Cap
Includes many lens attachments.
Cons
Disappointing photo quality
The Lomo'Instant is obviously not for everyone and it is also an expensive instant camera. You might even spend a lot more because of some overexposed or inaccurately focused photos. However, it is actually very fun in real life when image quality is not your priority.
Disclosure: We might earn commission from qualifying purchases. The commission help keep the rest of my content free, so thank you!