LIVALL has been well-known for making some high-quality smart helmets; The company has a wide range of helmets for different budgets and they all have received many positive reviews on Amazon. The LIVALL EVO21 is their newest product and it had a very successful campaign on Indiegogo earlier this year, raising over $660,000 from around 4,000 backers. Let's check out all features of the product to find out why people love it.
Disclosure: We received the helmet in exchange for the review. We spent time testing it to make sure the review is honest and unbiased.
Unboxing Video
Features & Performance
The EVO21 has 4 color options, which are black, white, purple, and mint. My helmet comes in black color and it looks really stunning in the matte finish; However, if you want even better visibility in the dark, you might want to pick a brighter color. You will also need to choose between two head sizes, Medium (21.2″ – 22.8″) and Large (22.8″ – 24.4″). Choosing the right size is important because a good fit will ensure safety during riding. You can use any measuring tape to measure the circumference around your head.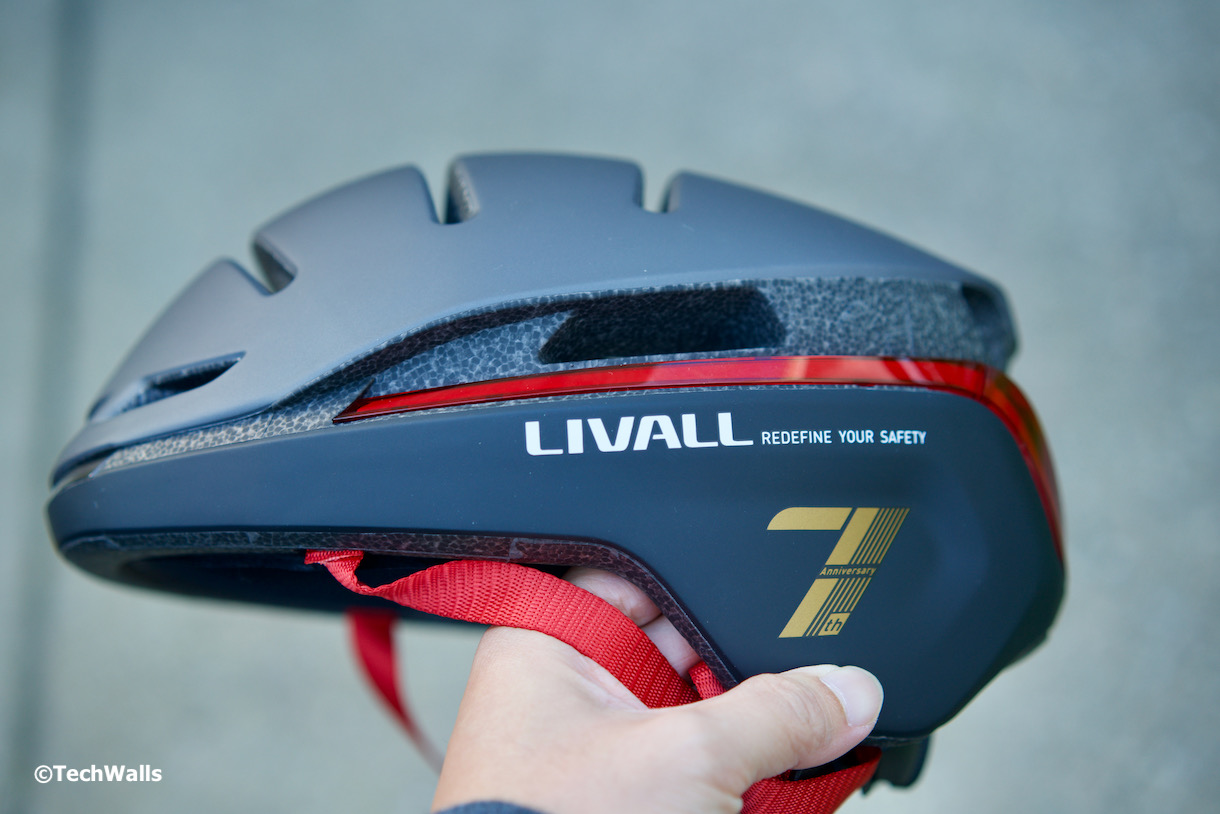 Inside the box, there are the helmet, a remote control, a charging cord, and an anti-UV scarf. On the back of the helmet, there are a power button and a magnetic charging connector under a rubber flap, the magnetic connection helps me recharge the helmet quicker. I'm very impressed with build quality of the LIVALL helmet and I could feel it is a premium product as soon as I wear it on my head. It provides a snug fit and it is not too heavy like some other smart helmets on the market. The weight of 350g (12.3 oz) is not ultralight but totally acceptable considering all integrated electronics inside.
In terms of impact protection, the helmet consists of a top and lower protective Polycarbonate shells and an EPS impact-absorbing liner in between. There is also a memory foam layer under the foam to make it even more comfortable. The tension-adjustment wheel on the back will help you fit the helmet securely. Besides, it is rated IPX5 water resistant, so you don't have to worry much about riding under the rain. It is well ventilated with some vents all around; The intake ports on the brow help push more air inside and cool down my head under the heat. The manufacturer said that it has 30% more venting areas than the previous generation.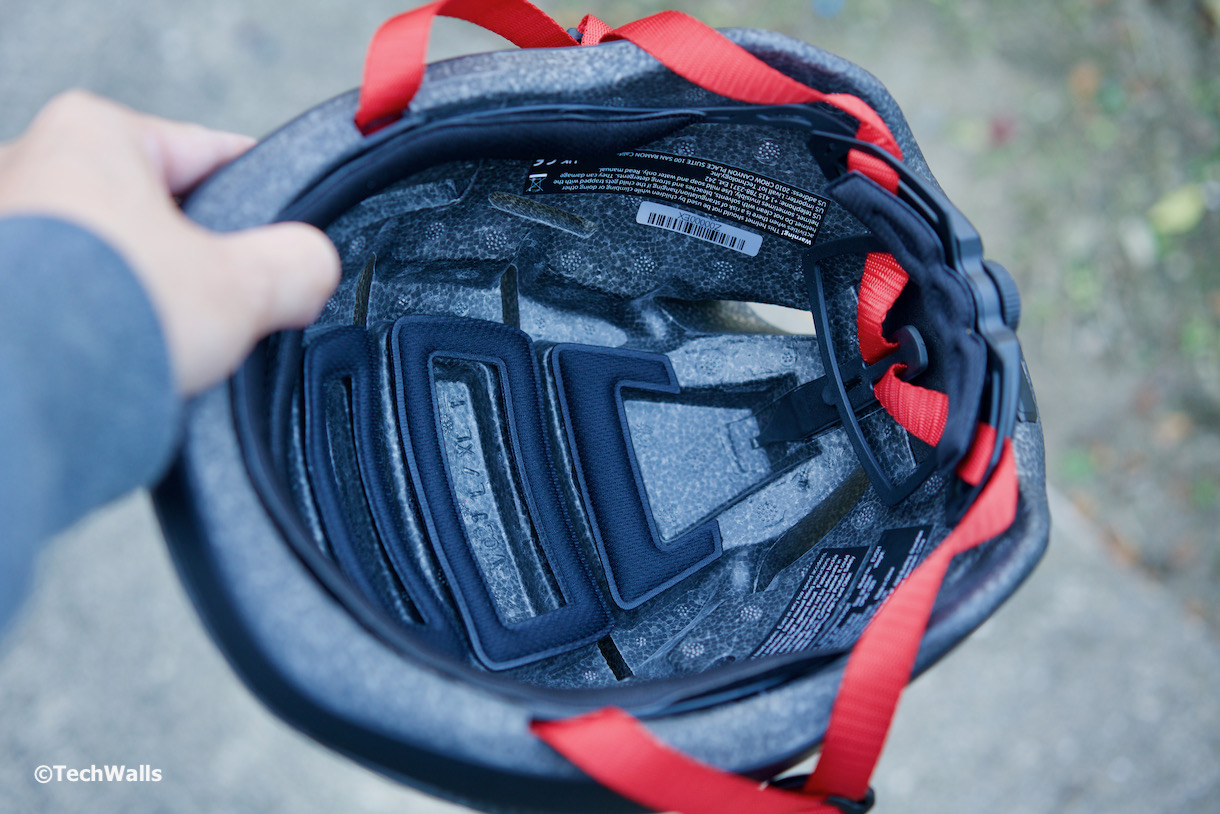 While the design is impressive, most people would consider buying this helmet because of its smart features. The EVO21 features 360-degree visibility with a wide-angle front light and bright 270-degree rear lights. The lights will turn on automatically when you ride at night and you can choose between some lighting effects to get noticed on the street. It is connected to a remote control which is installed on your bike handlebar. There are many buttons here but I just use it to turn on the left or right signal. This will allow you to keep both hands on the handlebar, however, it is always recommended to check the traffic carefully before making the turn. Another useful safety feature is automatic brake light; When I slow down the bike or come to a full stop, the rear light will turn solid to let others know I've stopped. The lights perform just like rear lights of a car, so it will easily get attention from other vehicles. The front light is improved with a 45-degree wide-beam angle; This is very helpful because it gives you visibility at any riding posture.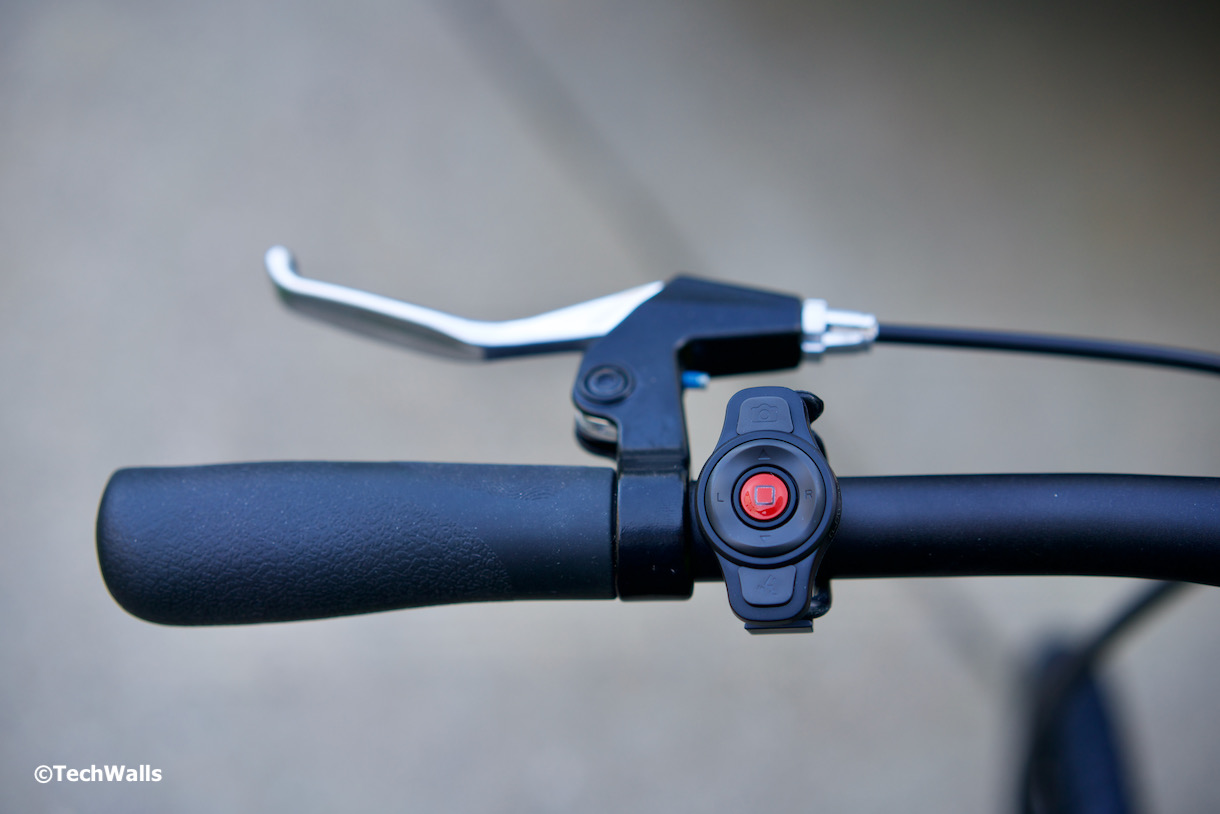 I love that everything is automatic with this helmet. The lights automatically turn on in the dark and turn off during daytime to conserve battery. The helmet will wake up by itself and once finished, it will turn to sleep mode after being inactive for a few seconds. You can totally forget this is a smart helmet and all you need to do is recharging it once per week. It is powered by a 600mAh battery which could last about 10 hours of continuous riding with lights on. I often ride my bike about 1 hour per week and just need to recharge the helmet once.
If you want to get the most out of the helmet, you can install the LIVALL app. The app offers a few features like SOS alert, GPS tracking, and a battery gauge. It can detect falls and send out text messages and GPS location to SOS contacts. It also works like a social network where you can see your riding stats and share your route with others.
Overall, I really like the LIVALL EVO21 and will keep using the helmet after completing the review. It has a beautiful design and smart lighting features are really useful to ensure my safety.
Disclosure: We might earn commission from qualifying purchases. The commission help keep the rest of my content free, so thank you!