Although I already had two outdoor lights with motion sensor set up on my front and back doors, I found them too bulky and energy-wasting. I looked for replacements for a while and finally I had a chance to test the LITOM outdoor LED solar lights.
Disclosure: I received the product in exchange for the review. I spent time testing it to make sure the review is honest and unbiased.
Unboxing & Testing
Features & Performance
The product comes with 4 lights inside which are more than enough for most average users. At the time of reviewing, it costs less than $24 for the 4 packs, that means each light cost just around $6. Inside the box, you can also find all the screws and wall anchors to install the lights. Since the lights doesn't require a power supply, you can install them anywhere you want, like in the garden, patio, near trash cans, garage, or your doors.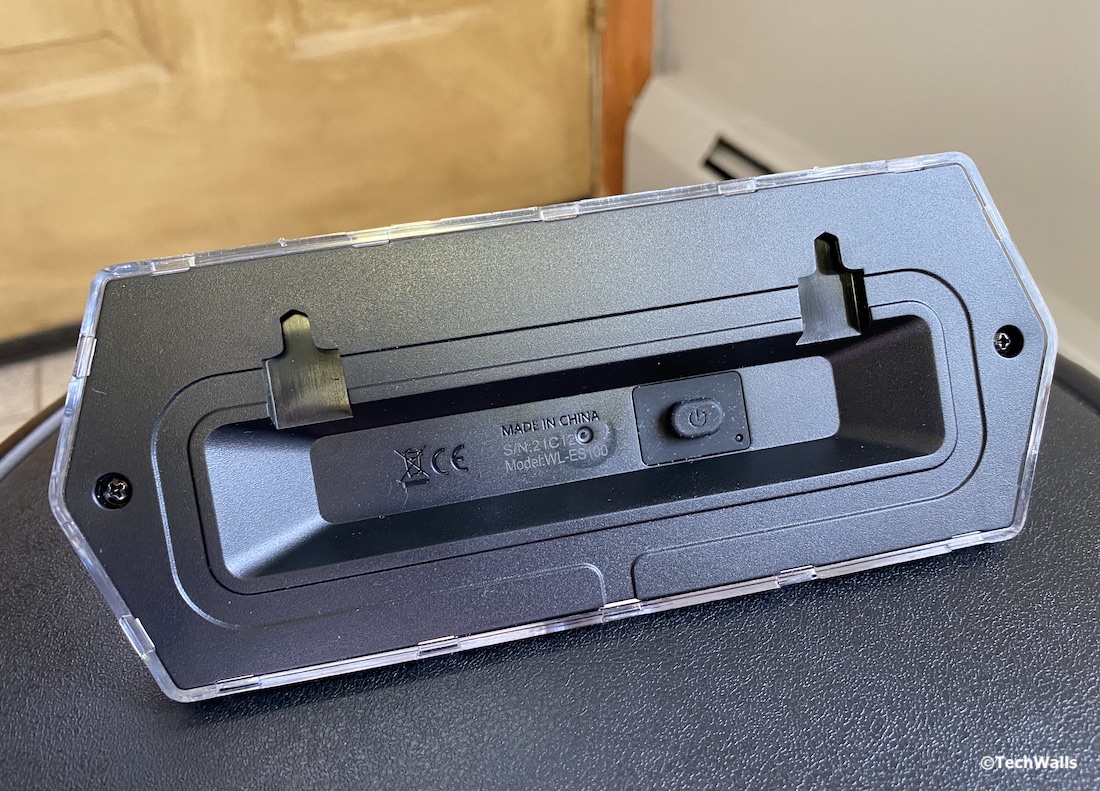 There is only one control button on the back of the light to turn it on and switch among 4 lighting modes. You will see the light flash each time you press the button to indicate its current mode. If it flashes once, the light is in the 1st mode which will turn on at highest brightness when motion is detected. In the 2nd mode, it will just turn on at medium brightness. The 3rd mode has a dim lighting in the dark and will increase brightness when motion is detected. The 4th mode makes the light always on at medium brightness when it gets dark. I set up my front door in the 1st mode and back door in 3rd mode to scare away racoons.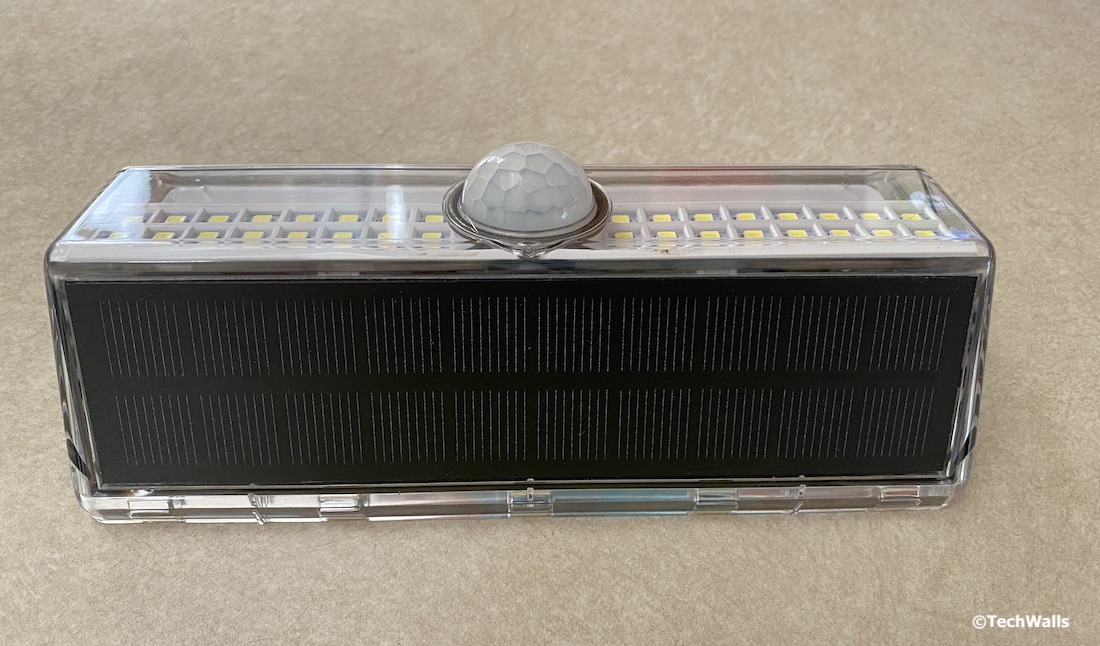 Since the light is powered by solar energy, you should install it so that it could receive the most sunlight during the day. Try to avoid shade from buildings or trees. First, I planned to install those lights on top of my doors but finally I moved them lower because we often don't have much sunlight in fall and winter.
The built-in motion sensor is quite sensitive and can pick up movement from a 120-degree angle and at a distance of around 20ft. Therefore, you shouldn't be surprised if the light turns on suddenly when there is no one around; It is probably caused by wind blowing a nearby tree, or a rabbit on your yard.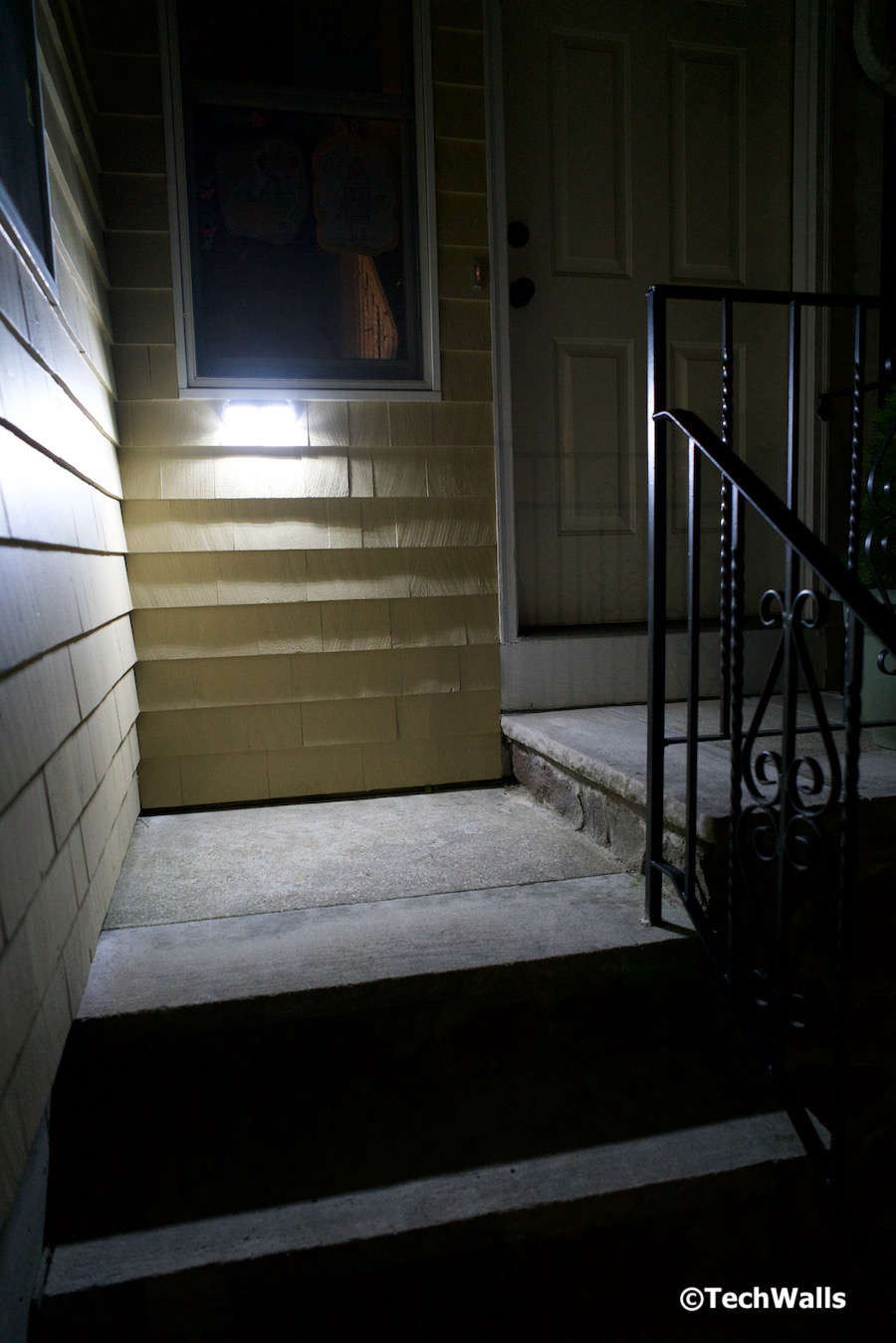 The product is certified with an IP67 rating which means it is almost waterproof and you don't have to worry about damages from rough weather conditions. The LED lights have a long lifespan and you probably don't have to replace them for years. They are also bright enough to help me see everything clearly around my house.
Overall, I have nothing to complain about the Litom product. I absolutely love it and would recommend it to anyone looking for outdoor lights with motion sensor. The price is affordable and it won't add up to your monthly electric bill.
Disclosure: We might earn commission from qualifying purchases. The commission help keep the rest of my content free, so thank you!