Learning technical analysis for any market is crucial. It helps you to monitor the trends and make better decisions in the future. The same goes for the forex market. Once you learn to analyze every aspect of the market, you will start to gain profit.
Understand the Candlestick Chart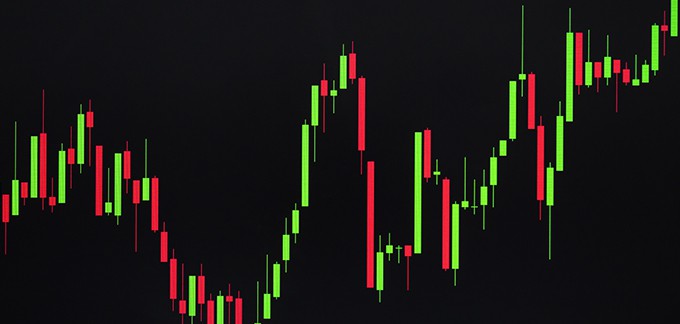 The candlestick chart, developed in the 1860s in Japan, is a critical tool. Different markets started using it in the 1990s. Obviously, there is something in this method that applies to several markets, including the forex market.
This chart gives visual and accessible information to help marketers make a good strategy for entering the market. The best feature this chart provides you is the clarity in the information. Prices can move sideways, up, and down. It represents the decrease in the market in red color, while blue or green color illustrates the increase. You will find it similar to the traffic light, but you need to understand it correctly. Seeing green colors doesn't mean it's time to jump into the market, and red doesn't mean you need to stop. You need to analyze what is the best time for you to initiate trading. Is it the best time to trade when the lines are red, or you need to wait for the lines to become green?
Up, Down, or Sideways
Forex market works on the currencies, and as you know, they move all the time. The job of the trader is to understand these movements and decide to sell and buy. The market patterns are responsible for developing these trends. You need to look closely at the market and determine which movements are repeating to make a trend. Beginners think it is an easy task, but in reality, they might have to face many problems in this process.
In this case, traders use charts for technical analysis of these changes in the market. The hurdle does not end here. You might know about the lines, but you also need to know what ways they are going and understand whether the information is correct. Moreover, it also becomes crucial whether you are predicting the information appropriately. In a nutshell, tracking the lines' movements and seeing where they repeat in the chart is what technical analysis is.
Identify Trends in Forex
The most crucial analysis part comes when you need to choose a trend and pick the best time to sell or buy to get the highest profit. You may find it a little risky, but it's the best way to earn a fair amount of money. Not to mention, armies, corporations, and countries use the same technical analysis method to operate. Yes, sometimes they fail to make accurate decisions, but if you are astute like the USA military, your chances of winning are greater.
Forex trading is not about getting 100% wins. It's about maintaining safe risks and rewards. Apply this approach when you are structuring strategies for your trade.
Try to Do Thought Processing
Yes, the analytical method is one of the best approaches. But don't forget that it's the invention of imperfect human beings. The best forex trader not only learns to understand the technical analysis but also studies their own weaknesses, strengths, and thought process. Once you develop all these features, you will be able to make a significant bank account.
Another most vital aspect is that you need to base your analysis on movements and trends instead of your personal feelings, emotions, and desires. Making decisions this way and wishing to achieve amazing results will not add any value to your future finances.
Making money is important, but it should not be your sole purpose. Moreover, start investigating faults in your decisions in case of both winning and losing trades.
Technical Analysis of the Past and Present
Most of the time, success makes traders blind. They should go back and dig deeper. Try to understand what you have done right that helped you to win. Similarly, check the reasons why your strategy worked this time. Of course, learning from your failure is vital, and you should do that. But learning from your achievements is just as important.
So, go back to your trade's strategies that worked. Evaluate the points where it became possible. Check the points where you could have made a mistake, but you didn't. Think about whether you should have some other plan to maximize your gains. Use all this information as a basis for your future trade.
Bottom Line
Keep in mind the techniques of technical analysis mentioned above to initiate the trade at the right time. Make sure to practice these tactics in all of your trades to become master this art.
Disclosure: We might earn commission from qualifying purchases. The commission help keep the rest of my content free, so thank you!