Over the past week, the cyberspace and privacy geeks alike were shaken by news of a gross online surveillance program allegedly engineered by the National Security Agency.
The program, dubbed PRISM, has raised multiple privacy concerns with the involvement of giant Internet firms such as Google, Facebook, Microsoft, Yahoo, PalTalk, AOL, Apple, YouTube and Skype. These firms, the leaks claimed, were subject of the spying program for years.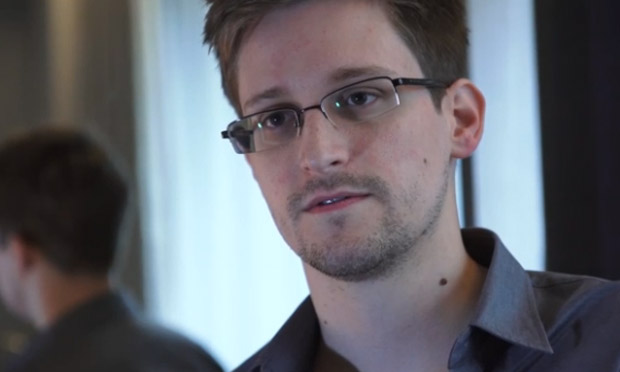 On Sunday, a certain Edward Snowden came out to admit he was the source of an internal presentation to the Signals Intelligence Directorate of the NSA, revealing what could constitute a violation of privacy. Snowden, 29, claimed he was the anonymous person from whom both the Washington Post and London's The Guardian first learned of PRISM. He first joined the U.S. Army, but got kicked off after he had broken his legs during a drill. Snowden later worked as a diplomatic cover for the CIA in Geneva, Switzerland. After serving for the government, Snowden decided to join consulting firm Booz Allen Hamilton.
Snowden claimed PRISM had allowed the FBI, through NSA, to cut into the wires of Internet titans in the United States and scour confidential details about users' online activities – search histories, emails, photos, audio and video clips posted online. Although the program is purportedly intended to identify possible threats to national security, the clandestine extraction of personal data has opened whole new worlds of debates regarding privacy.
In Snowden's views, the program, however classified, should be disclosed to the public so everybody knows how the government snoops on their personal lives and does something at their expense.
The government reacted to Snowden's leaks by belying all his claims, and worse, intimidating him for potential prosecution should it be established that he committed treason. James Clapper, director of National Intelligence, lamented that the disclosures could seriously damage the intelligence function of the government. He even urged the Justice Department to launch a probe. Democratic Sen. Dianne Feinstein, chair of the Senate Intelligence Committee, wanted to prosecute Snowden, while Rep. Peter King, a member of the intelligence panel, sought Snowden's immediate extradition from Hong Kong, which the leaker otherwise believes will resist pressure from the U.S. and grant him asylum.
The NSA was also quick to call for criminal investigation into the matter. Snowden, if proven guilty of espionage or treason, could spend years behind bars.
The leaks, on the other hand, would force U.S. intelligence officials to reexamine security measures at the CIA and NSA.
Disclosure: We might earn commission from qualifying purchases. The commission help keep the rest of my content free, so thank you!