You might be thinking the self-storage industry might be affected by the pandemic. To some extent, this is true.
Who would like to move from one location to another during a pandemic, when everything is uncertain?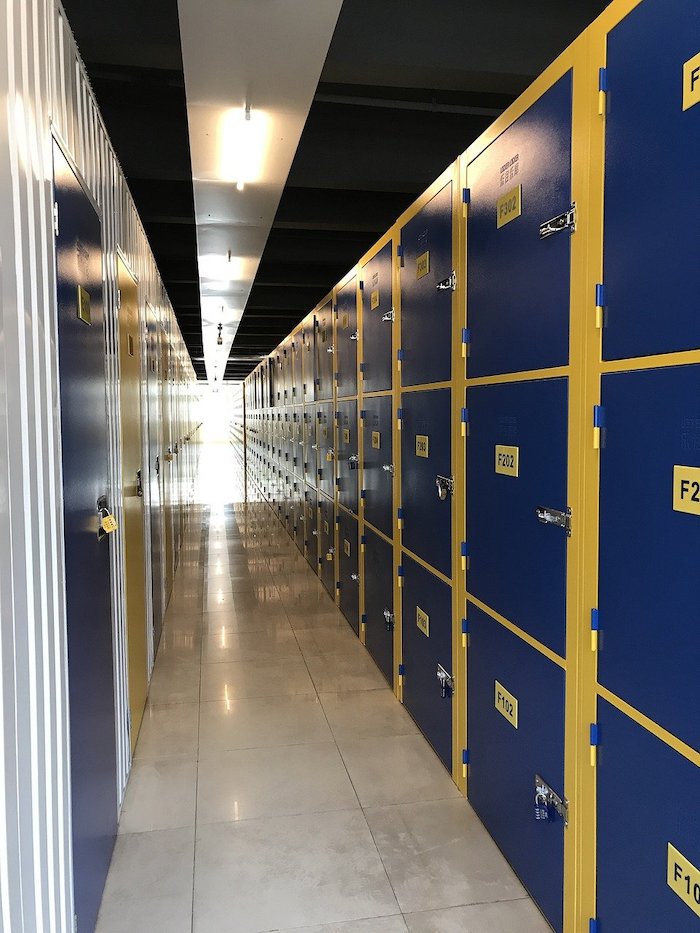 Why would businesses need self storage when there's a decline in daily sales?
But there's another side of the story. Think about the foreign students who left for homes during the pandemic. And businesses associated with the medical or healthcare industry, their sales skyrocketed.
So the self-storage industry in the UK is going to have bittersweet experiences in 2021. Let's sum it up.
More Competition
Besides some exceptions, all businesses have suffered to some extent in the pandemic. But that doesn't mean people will stop investing. The self-storage industry is going to boom in the UK in the upcoming months. Why?
Think about the startups inspired by the lack of jobs and inflation in the last 12 months. Can such small businesses afford to buy lands or warehouses? No, they can't. But most of them can afford storage units.
Think about the eCommerce stores getting sales through Facebook. Instagram, and the website. Why would they invest in a shop or warehouse?
Think about the small businesses operating from home. They are playing safe by buying limited inventory. Why would they prefer a rented warehouse over an inexpensive self-storage unit?
Thus, there's going to be more demand for storage services in the coming months. And that means more people will invest in creating storage houses in the UK.
There will be more storage houses in the upcoming years and only the best ones will get the majority of the business.
More Business Than Ever Before
Despite the pandemic, the self-storage industry has set new records in 2021.
At 82% occupancy, this is the highest level measured since 2004.
Also, it is reported that working from home drives people to declutter and create extra room for "home offices," leading to an increase in industry turnover of 16% to £890million annually.
These are just estimated numbers. We still have half of 2021 left, who knows how many new records this industry will create.
Flexible Storage Houses
Do you want to know what kind of storage services are thriving in the UK? The most flexible ones, only. The thing is, these units are not only for people or organizations relocating.
As said earlier, people will use self-storage units to operate their business remotely. The inventory will go in the storage house while the business owner will bring sales from different online channels.
Tourists coming from abroad might also use these storage houses. Instead of carrying their luggage with them while they are camping in the jungle, they'd be keen to keep their contents safe in a storage unit.
Possibilities are endless. The point is, if you don't have flexible packages and storage units to offer catering to the needs of your prospect, you can't grow.
Today, storage houses have packages for small and medium enterprises and people relocating to new destinations. In the coming months, they will be more specific. Like separate packages for eCommerce businesses, physical store owners, relocators, etc.
Cheap Services, Less Profit
As it goes without saying, the profit in any business is inversely proportional to the competition. Let's put it this way, what would happen when there will be twice more storage services in London than today?
Of course, the one giving the best customer support, security, and overall service in the least charges will thrive.
This is why more storage houses will look to cut down their profit and focus on rendering quality. Thus, the profit margin could be much less than it is today.
Or we can put it this way, 20% of the storage houses would be taking 80% of the business because of their credibility and long-established name.
Also, today, storage houses make a huge amount of money as compared to the amount of investment required and risk involved,
But in the coming months, one would think twice before investing in a self-storage service as the ROI would require time and patience.
Plenty of University Self Storage
Whatever happens, the UK will remain a great country for foreigners looking for scholarships and top-level education.
Students in different universities of the UK come from different regions and mostly live in hostels. Some live in shared apartments while some stay with relatives.
Each of these individuals has to face storage issues. No matter where they are storing, they have limited space.
So storage houses serve as a cheap option for them to secure their contents while they are away, or when they don't need them for a certain time.
In the future, we will see few self-storage houses only dedicated to university students. Also, packages would be customized accordingly. Like separate storing units for books, instruments (for medical students), documents, uniforms, etc.
The Storage Outlet can help you if you are looking for similar customized solutions for your university storing needs.
Securer Units
With the growling competition in the self-storage industry, owners are emphasizing more on security. After all, this aspect is what every individual considers when storing his contents in a unit.
In 2020, not all storage units in the UK had modern alarming systems or CCTV cameras. But in 2021, it has become a norm. And people will only choose storage units that are equipped to offer top-notch security.
Though in some companies, these security measures are much more advanced than just CCT monitoring. If you visit a self-storage company with an established reputation, you will realize their security is the reason for people's trust.
Conclusion One can only consider the statistics. Who knows what the future holds. But as of now, the UK self-storage industry in 2021 is all set to break new records and is encouraging more entrepreneurs to invest in building more of these.
Disclosure: As an Amazon Associate, I earn from qualifying purchases. The commission help keep the rest of my content free, so thank you!