Keychron K4 is the biggest wireless mechanical keyboard by Keychron and we've tested the new version 2 that was released less than a month ago. Let's find out if the keyboard is suitable for you.
Disclosure: We received the product for review but we spent time testing it to make sure the review is honest and unbiased.
Unboxing & Testing
Design & Performance
The K4 has a 96% layout with 100 keys; That means it has nearly all the keys of a full-size keyboard. The only difference is that they compress all the keys (including arrow keys and numpad) together to save space. The layout is pretty much the same as seen on the Epomaker GK96S I tested not long ago. Although the K4 has a lot more keys, it is just a little wider than the K6; So, it won't affect your comfort in a meaningful way.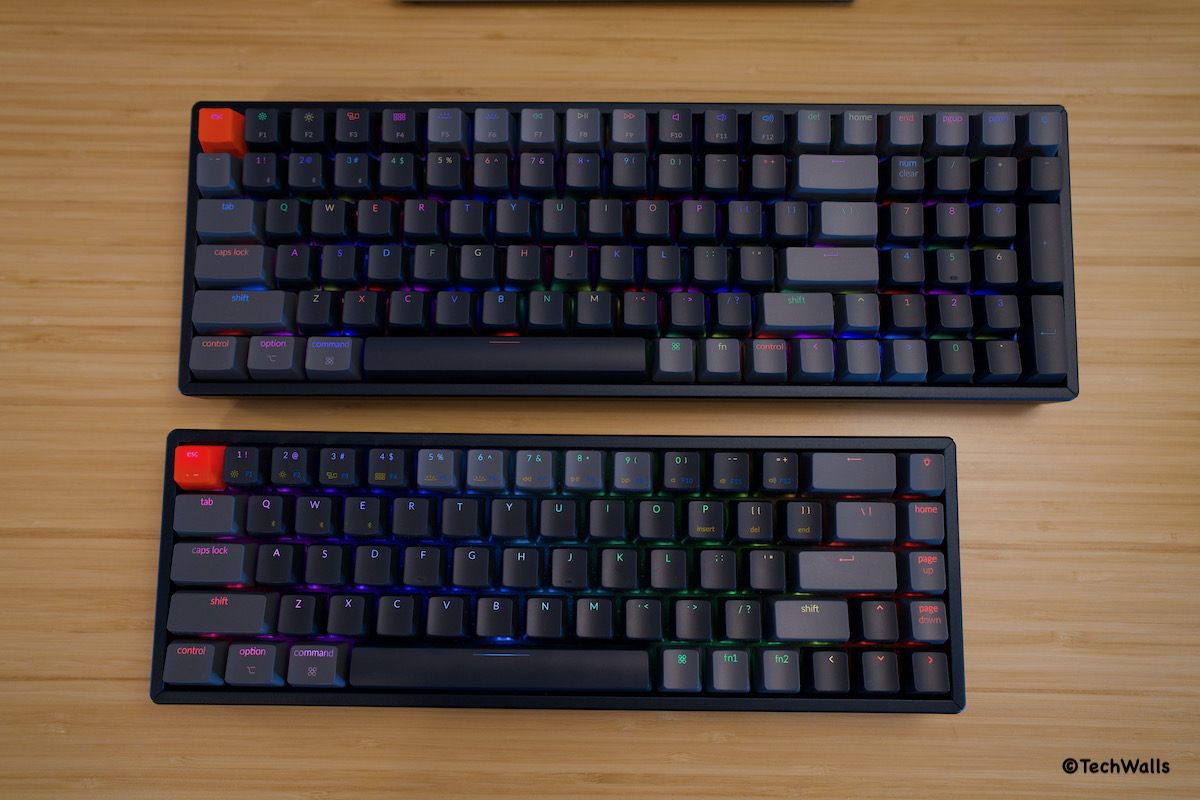 This is the only Keychron wireless keyboard coming with a dedicated numpad, so this is a great choice if you can't live without the numpad. Many jobs require inputting numbers frequently, so the number pad is a must-have for many people. Using the number row is significantly slower and we often have to look at the numbers to input correctly. However, the majority of average users don't need that dedicated numpad because we input numeric values occasionally; Therefore, adding the numpad just makes the setup bulkier.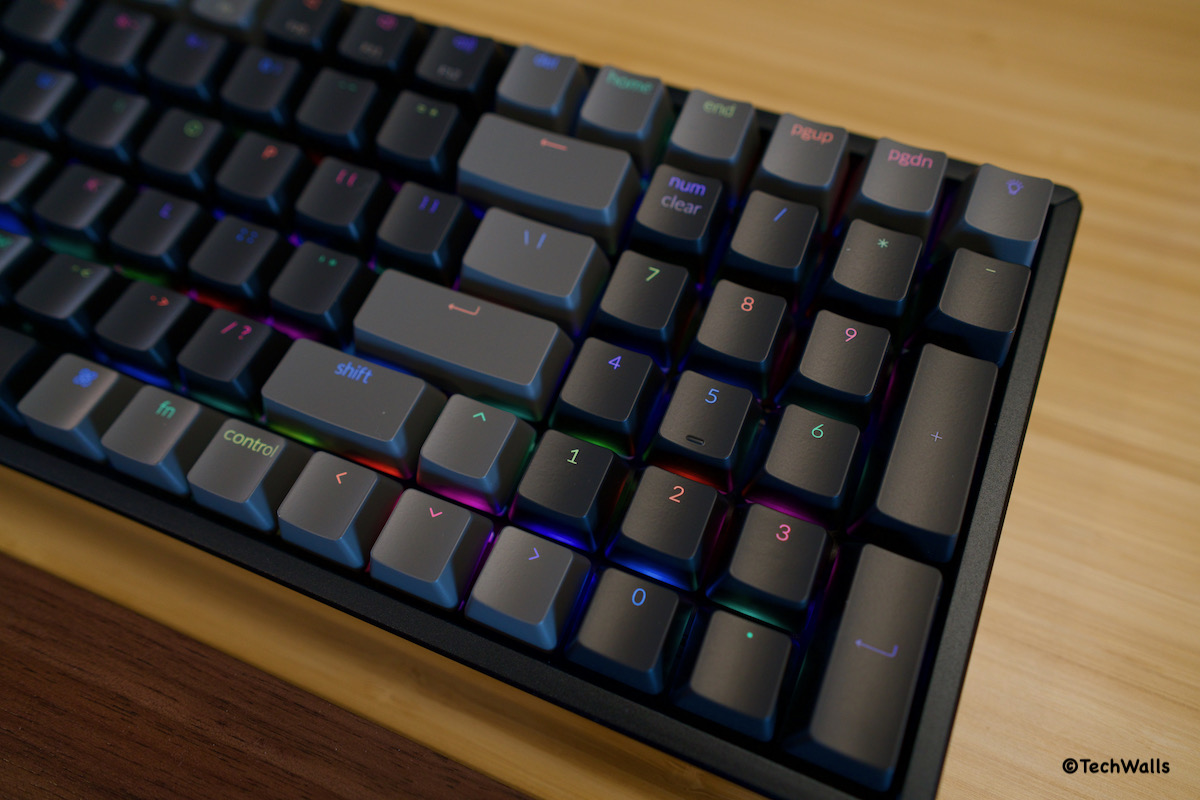 The 96% layout is too cramped in my opinion and I press the wrong keys more often when using this keyboard. Besides, finding the arrow keys becomes much more difficult because they are not separated from other keys. I repeatedly have to look at this keyboard to find the arrow keys. A subtle change of the version 2 is that the Del key is now moved away from the Backlight key; This is to avoid accident light effect change when you use the Del key a lot. Also notice that this is a large and thick keyboard, so I highly recommend you to use a wrist rest to improve ergonomics.
My K4 comes with RGB backlight, aluminum frame, and Gateron hot-swappable brown switch. The version with normal Gateron switch costs $10 less. This is the first time I've used a keyboard with hot-swappable switch. The only difference is that it allows per-key typing experience without soldering; You can easily remove the keycaps and the whole switch underneath easily with provided keycap puller and switch tweezer. Then you can replace the Gateron switch with other types or other brands like Cherry, Kailh, etc. The socket is compatible with almost all MX style 3-pin and 5-pin mechanical switches on the market.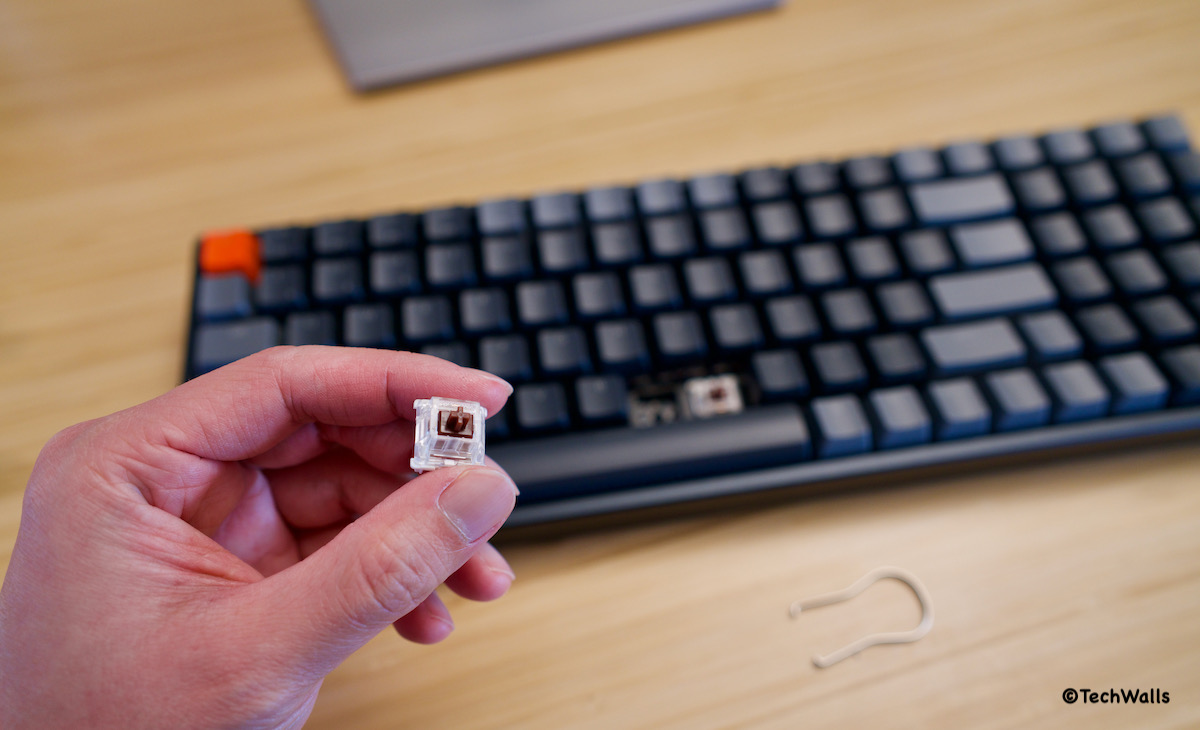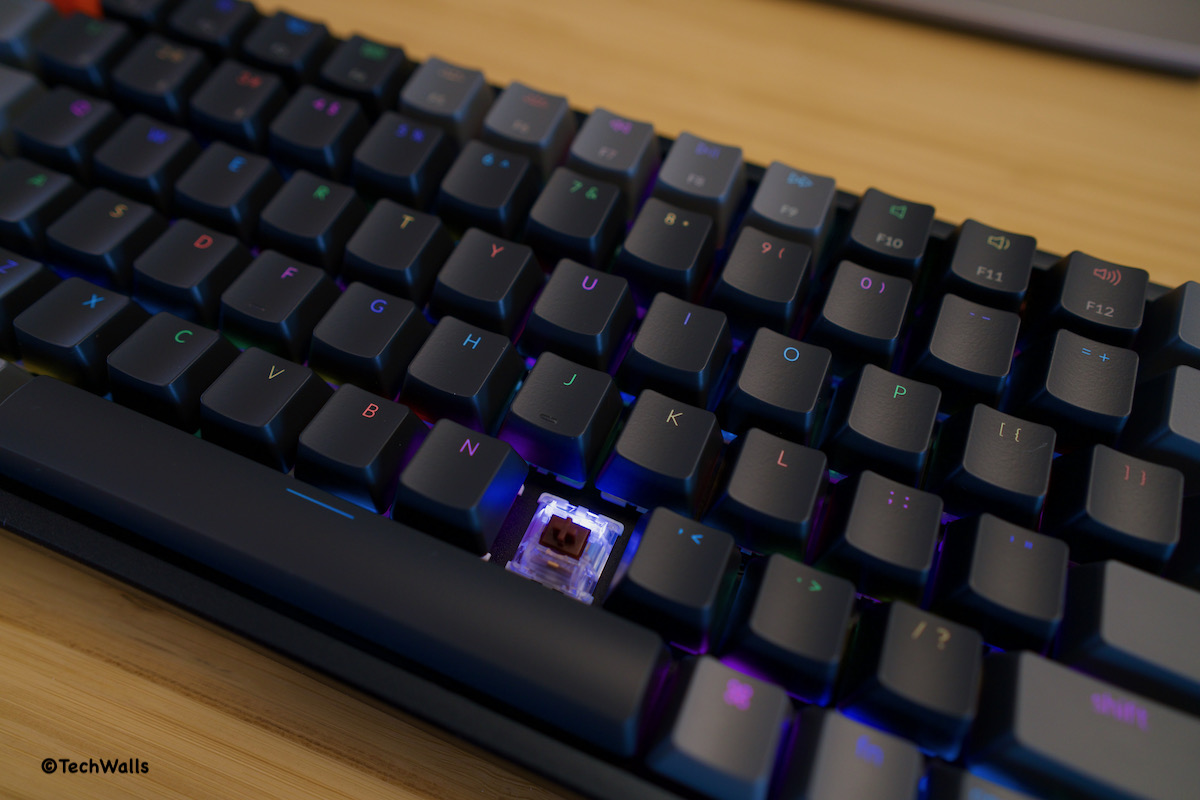 The Keychron keyboard is still powered by a big 4,000 mAh battery which could last up to 240 hours of typing with backlight off. In my normal usage, it could last about 2-3 weeks and I leave the keyboard on all the time. They K4 would turn to sleep mode after a few minutes of inactivity, then wake up and reconnect quickly a few seconds after I press a key. The Bluetooth 5.1 connection is very fast and consistent; I didn't have any disconnection or realize any delay so far.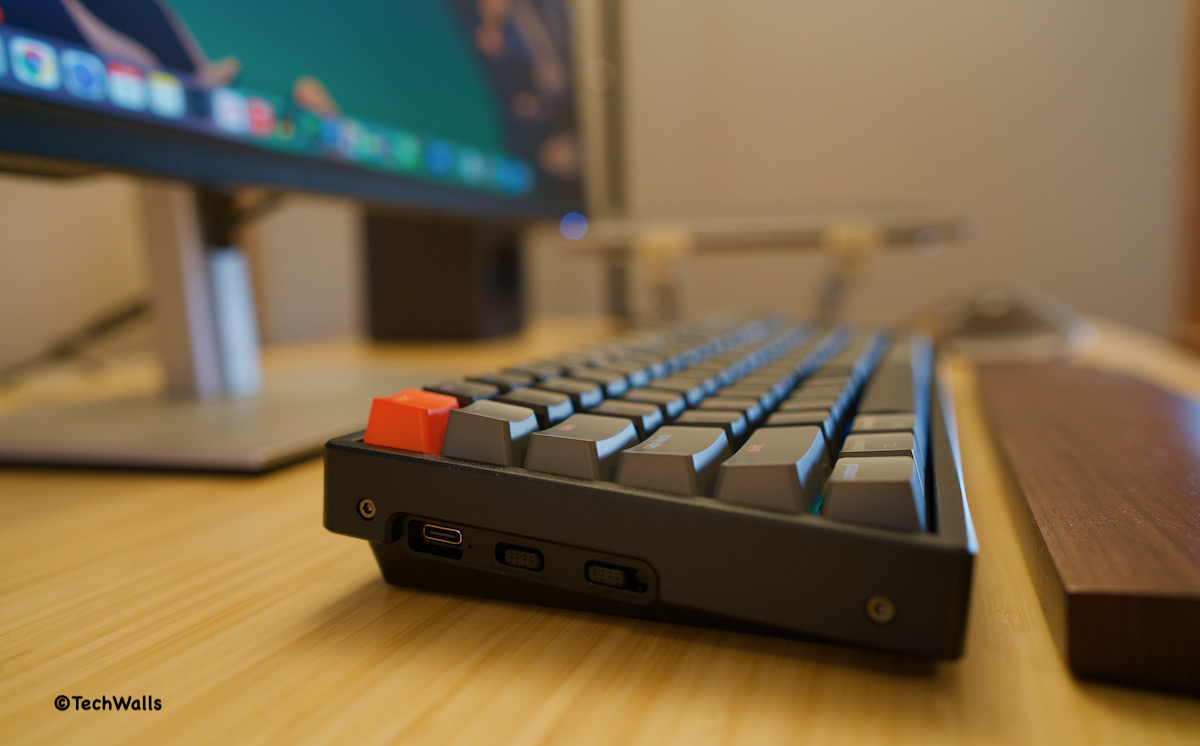 Overall, the Keychron K4 is another sleek mechanical keyboard from Keychron. However, I only recommend it if you need to use the numpad heavily. I prefer more compact options because they look better for my setup and can improve work productivity as well.
TechWalls Rating
Design & Features - 7.5
Typing Experience - 9.5
8.5
Good
A good compact mechanical keyboard with numpad.
Disclosure: As an Amazon Associate, I earn from qualifying purchases. The commission help keep the rest of my content free, so thank you!