In the wake of record-breaking heat waves across the globe, it's crucial to keep your house cool, especially in regions where air conditioning or heat pump is relatively rare. Here are 10 effective ways to maintain a comfortable indoor temperature during extreme heat.
1. Close Your Blinds
A significant amount of heat that enters your home comes through the windows in the form of sunlight. It's essential, especially during the peak hours of the day, to close your blinds or curtains to block this sunlight out. Particularly for windows that face the sun, closing blinds or curtains can drastically reduce the amount of heat entering your home. For an even more effective solution, consider investing in blackout curtains or thermal blinds. These specially designed window coverings can block out most of the sunlight, helping to keep your rooms cooler throughout the day.
2. Plant Foliage, Block the Heat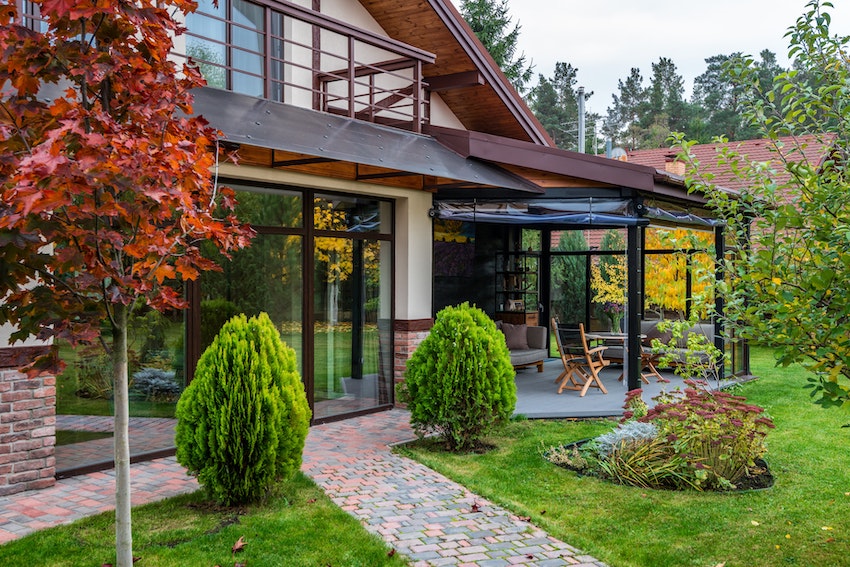 Preventing heat from entering your house is an effective way to reduce cooling costs. Use external coverings like blinds, awnings, or large potted plants to shade windows and walls. Plant deciduous trees for summer shade and winter sun. Window tinting and ceiling insulation can also make a significant difference in maintaining comfortable temperatures.
3. Change Your Lightbulbs
Traditional incandescent light bulbs can generate a significant amount of heat in your home, especially when used extensively. Making the switch to LED light bulbs can help to reduce this issue. LEDs emit very little heat, they use less energy, and last significantly longer than their incandescent counterparts. By choosing LEDs, you're not only reducing the overall temperature in your home but also saving on energy costs. With a wide range of options available in terms of brightness and color temperature, you can create the perfect lighting ambiance for your home while keeping it cool.
4. Open Up in the Evening
When temperatures drop in the evening, make the most of it by opening your windows and skylights to allow the cool air to flow into your house. This method helps to ventilate your home and flush out the heat accumulated during the day. A great tool to maximize this cooling effect is a window fan. I used some window fans from Costco and they were extremely effective. Place it in a window and set it to blow inwards, drawing in cool air from outside. This also creates a gentle breeze that can make the indoor environment feel more comfortable. Remember to close the blinds in the morning before the day heats up to keep that cool air inside.
5. Take Cooking Outdoors
The kitchen is often the hottest room in the house due to the heat generated by the stove and oven. On sweltering summer days, consider taking your cooking outdoors. Grilling is not only a quintessential summer activity but it also keeps the indoor heat down. If grilling isn't an option, consider meals that require little to no cooking such as salads or sandwiches. Also, using a microwave or an Instant Pot can generate less heat than traditional stoves and ovens.
6. Utilize Your Basement
If you have a basement, take advantage of it during the summer months. Basements are often noticeably cooler than the rest of the house due to their underground location, which is naturally insulated by the surrounding earth. As heat rises, the lowest level of your home stays cooler. Consider setting up a temporary living area or workspace in your basement to escape the summer heat. If you don't have a finished basement, even just spending a few hours down there reading a book, doing a workout, or engaging in a hobby can provide a much-needed respite from the sweltering temperatures upstairs. Make sure to have a fan or two for additional comfort. But remember, as with any space in your home, ensure it is well ventilated and safe before spending long periods of time there.
7. Cool Yourself
Sip icy-cold drinks, apply a damp cloth to your neck and other pressure points, or take a cold shower to cool your body without switching on the air conditioner. Besides, cotton fabrics are breathable and can help cool your body. Wear light, loose clothing made of breathable fabrics like cotton, and outfit your bed with cotton sheets.
8. Hack a Fan
If you don't have an air conditioner, a cleverly-positioned bowl of ice in front of a fan can mimic a cold mist machine, providing an icy-cool breeze that's easy on your wallet.
9. Adjust Ceiling Fans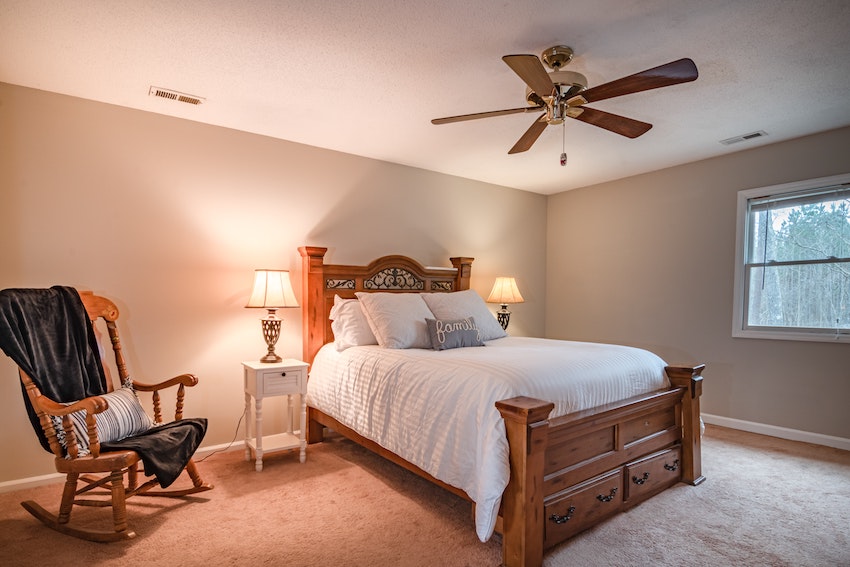 Ceiling fans can sometimes seem to merely circulate hot air rather than cool it down. In summer, set your fans to rotate counter-clockwise to push air straight down, creating a cooling effect. In winter, switch to clockwise rotation to pull cool air up. Remember to adjust the speed according to the weather: high in warmer weather and low in cooler weather.
10. Keep Interior Doors Open
If your living space isn't open-concept, keeping interior doors open can help air circulate freely. This simple step can help eliminate hot spots and regulate the temperature within your home.
By implementing these strategies, you can make your home a cool refuge during the hot summer months. Remember to stay hydrated, and avoid exposure to direct sunlight during the hottest parts of the day. Seek immediate medical attention if you or someone else starts exhibiting symptoms of heat-related illness, such as confusion, headache, dizziness, muscle spasms, or excessive sweating.
Disclosure: We might earn commission from qualifying purchases. The commission help keep the rest of my content free, so thank you!