During your holiday dinner, you may be taking a couple of photos of the dinner spread, of the family coming in town, and just everyone being merry and enjoying everyone's company.
Over the years, these memories begin to collect and are perfect to reflect back on. However, what do you do with all of these tangible memories? Technology has provided a great way for individuals to find creative ways to use these photos. Today, we will take a look at these options and provide you with some creative ideas for how to bring these holiday memories alive for this year.
Keep Grandma Updated
Can't make it home for the holidays? That's not a problem with the technology available for you today. The grandparents can still stay updated during the holiday season through a multitude of free, simple to use, applications. Dropbox (free) is one application that I would recommend for ensuring that grandparents are able to stay updated through photos during the season. If you are able to have it set up beforehand, all you have to do is create a shared folder in Dropbox and when you want to add a photo to the folder, it will automatically ping to their computer's folder. All they have to do is open it up and enjoy.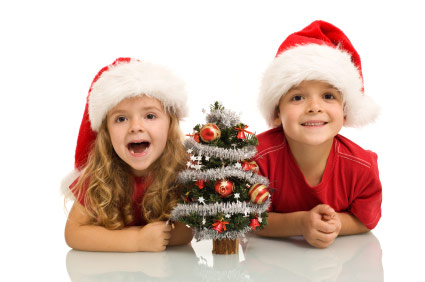 Gifting Instagram
You may already be on Instagram (free) daily to update your followers the multiple things that you are eating or doing throughout the day. During the holidays, you may update your followers with the holiday celebrations occurring in the home. However, what can you do with all of those holiday photos? A ton of things! However, one way you can extend the use of your Instagram is by making the Instagram photos into holiday cards. One postcard that I personally made use of earlier in the summer was Postagram (free to download). The application is free and simple, take a photo, personalize the card, type in the address, and pay for postage with your Postagram credits or other form of payment ($0.99).
A Slideshow Back-drop
While enjoying dinner or just family time by the fireplace, the room can be enlightened with a bit of holiday flair with an iPhoto slideshow from your Mac or iOS device, preferably an iPad if you go this route. A photo slideshow is a great conversation starter and can bring wonderful memories and even laughs. It's free to do and involves minimal effort, usually just taking a couple of minutes to look around your iPhoto library for appropriate photos to play.
Digital Scrapbooking
If you have an iPad or an iOS device, you may not have normally looked upon the device as a scrapbooking tool, however, it truly is and can provide holiday gifts that are fun to make and seamless to share. Most high quality scrapbooking applications available for iOS aren't for creating tangible scrapbooks – yet, however they are meant to be shared over email or social network.
ScrapPad is a great choice for creating visually appealing scrapbooks that will please any recipient. The application costs $4.99 to start, with $0.99 for specialty themed packs allow you to have the customizability to make a scrapbook for any event, well after the holiday season.
As you can see, there are many ways to keep and enhance the holiday memories through the use of technology. From creative and seamless ways to keep family updated through Dropbox to Instagram hacks that turn into high quality gifts, these tips not only increase inspiration, but can also save you some money. Let us know in the comments below how you are making use of technology this year to keep holiday memories alive.
Disclosure: We might earn commission from qualifying purchases. The commission help keep the rest of my content free, so thank you!