Digital multimeter is a useful equipment used by electronic technicians and engineers. They often use it to diagnose circuits, learn about electronic designs, or test a battery by measuring multiple electrical properties like voltage, resistance, and current. In this post, we are checking out a powerful and affordable multimeter, the KAIWEETS KM601.
Disclosure: Our experienced reviewers perform thorough research and testing of different products to make your purchase decision easier. We receive products from manufacturers and may receive referral commision when you buy through our links.
Unboxing Video
Design & Features
The product has simple packaging with 6 AAA batteries and a carrying case. Opening the case reveals the KAIWEETS multimeter, a couple of test leads with covers at the tips and connectors, and a K-type Thermocouple. The thermocouple can be used to measure temperature of the environment or any object/liquid. I'm not an electrician but a digital multimeter had been in my wishlist for a while. I'm so glad I could finally test one and the KM601 even offer a lot more advanced features as compared to cheap multimeters found at Home Depot or Walmart.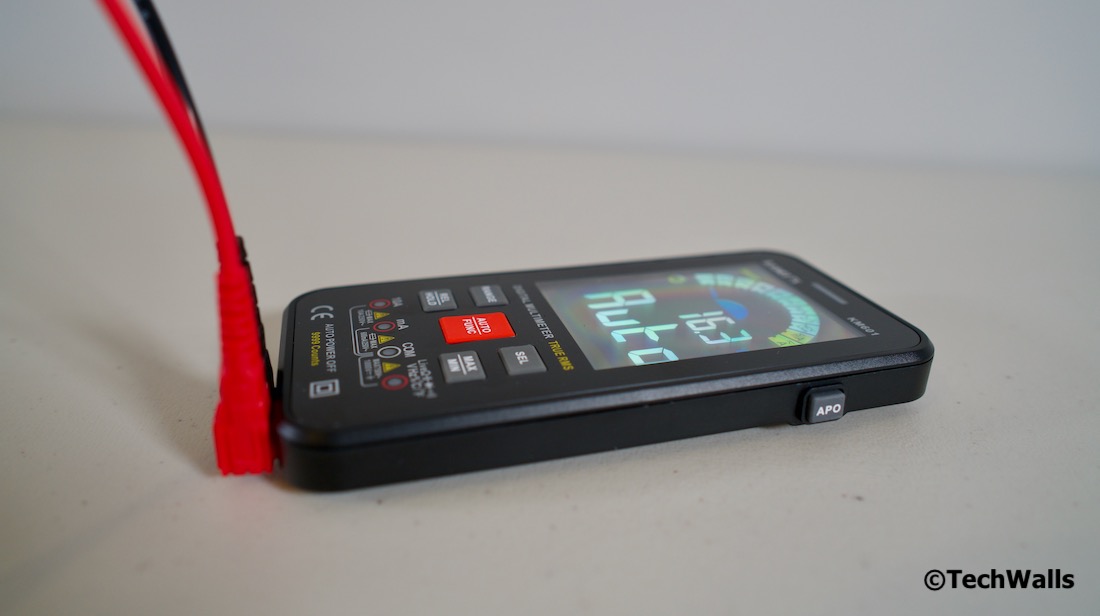 To start using the product, you will just need to remove the back cover using a small screwdriver, insert 3 AAA batteries, and power it on. I really like the form factor of the product; The exterior is made of plastic but it includes a rubber cover to make the product more durable. It is just a little bigger and thicker than my iPhone 13 Pro. On the front of the device, we have a spacious LCD display and some large function buttons underneath. Other buttons can be found on the sides and top of the multimeter. On the bottom, there are 4 ports for plugging in the test leads.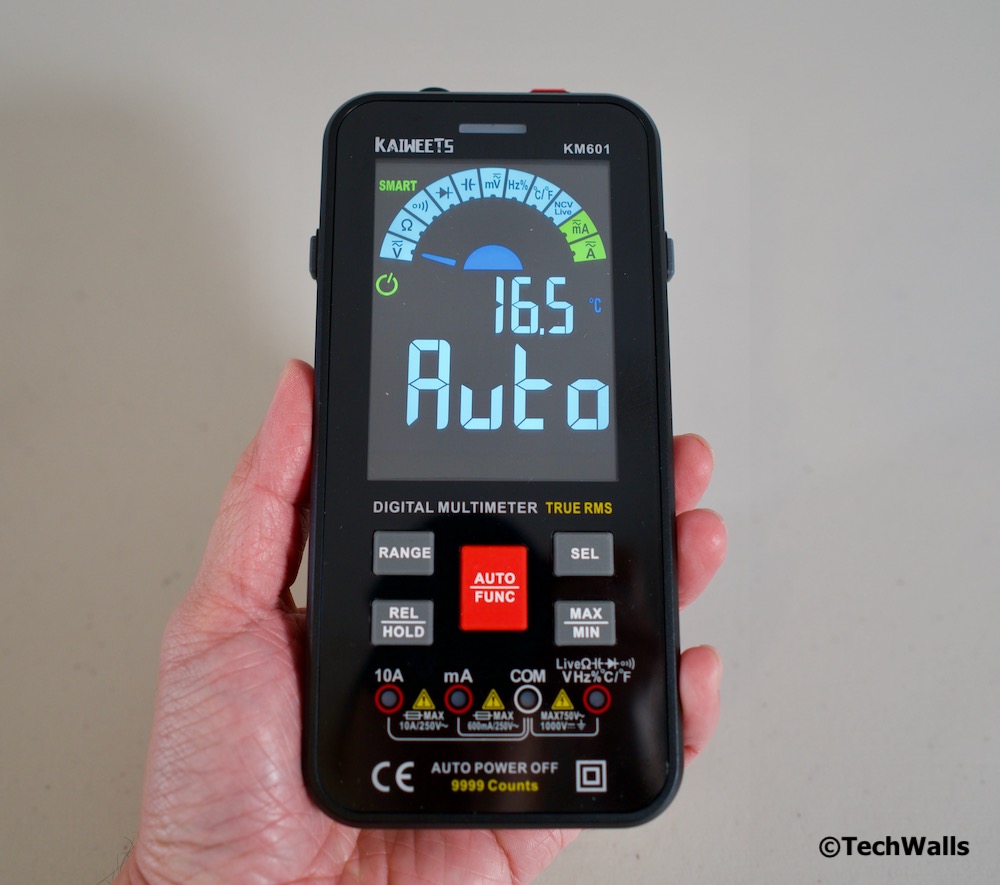 I'm quite impressed with quality of the LCD display. Although powered by just a few AAA batteries, the display is very bright and clear, moreover, I really love the large text and number here. Users can view the current functioned indicated by a needle. You can switch among those functions by pressing the red Auto/Func button. By default, the multimeter runs in the Smart mode and it can measure voltage, resistance, and continuity automatically. This is a very versatile product because it can test resistance, capacitance, continuity, frequency, diode, duty cycle, temperature, NCV, and live wire detection.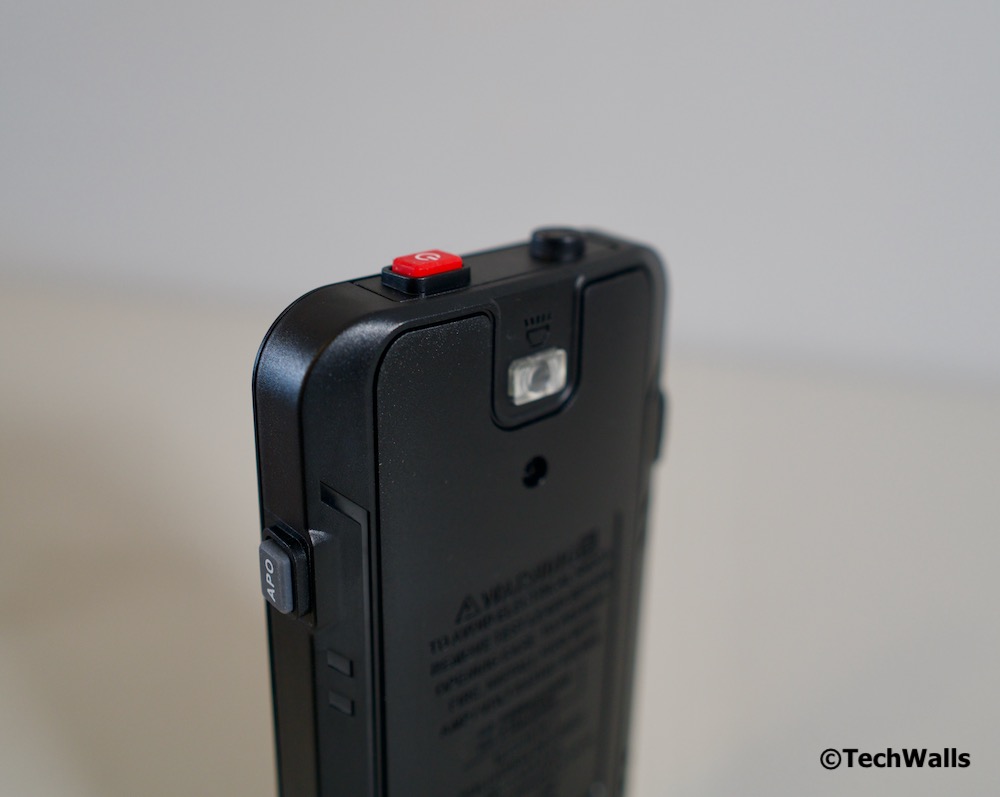 There is a NCV (non-contact voltage) measurement port on top of the device. When you use the non-contact voltage function, this is the location where you can check for presence of live voltage. Since the multimeter runs on battery, you should conserve battery by turning it off using the button on top. Although it can power off automatically after 15 minutes of inactivity, turning off manually after finishing your work will lengthen the battery life.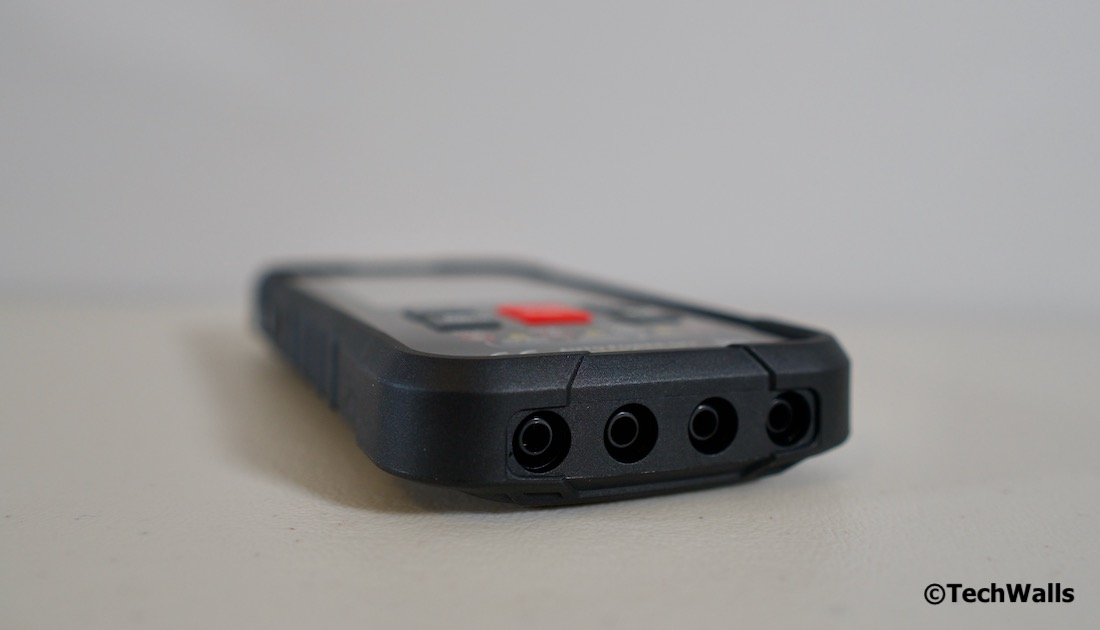 Safety is a very important factor when buying an electrical equipment like this. According to the manufacturer, the KM601 meets CAT.III 1000V, CAT.IV 600V overvoltage safety standards; It also features anti-burn with double fuses and overload protection.
At this time, the KAIWEETS KM601 is available for $46.99 on Amazon or its official website and you can save 10% off with an on-page coupon. We think this is a good price point for industrial and household consumers.
Disclosure: We might earn commission from qualifying purchases. The commission help keep the rest of my content free, so thank you!