Bone-conduction headphones might be a novelty product for many people, however, I've used some products over the last few years. Unfortunately, they didn't sound really good and became impractical after a while. The Kaibo Flex is raising funds on Kickstarter and it has raised over $200,000 until now, which is really impressive. I have a chance to test the new product to see if it's really worth the hype.
Disclosure: We received the product in exchange for the review. We spent time testing it to make sure the review is honest and unbiased.
Unboxing Video
Features & Audio Quality
Inside the box, the Kaibo Flex comes with just a charging dock and a carrying pouch. There is no charging cable inside the box but you can use any USB-C cable to recharge the dock. I really appreciate that the product comes with the charging dock which allows me to recharge the Kaibo Flex wirelessly. I just need to put the headphones to the dock and they will be charged automatically. The charging dock adds 4 more full charges and the headphones could last up to 8 hours on a single charge, that means the total battery life could reach 40 hours. This is enough for me to use continuously for a few weeks.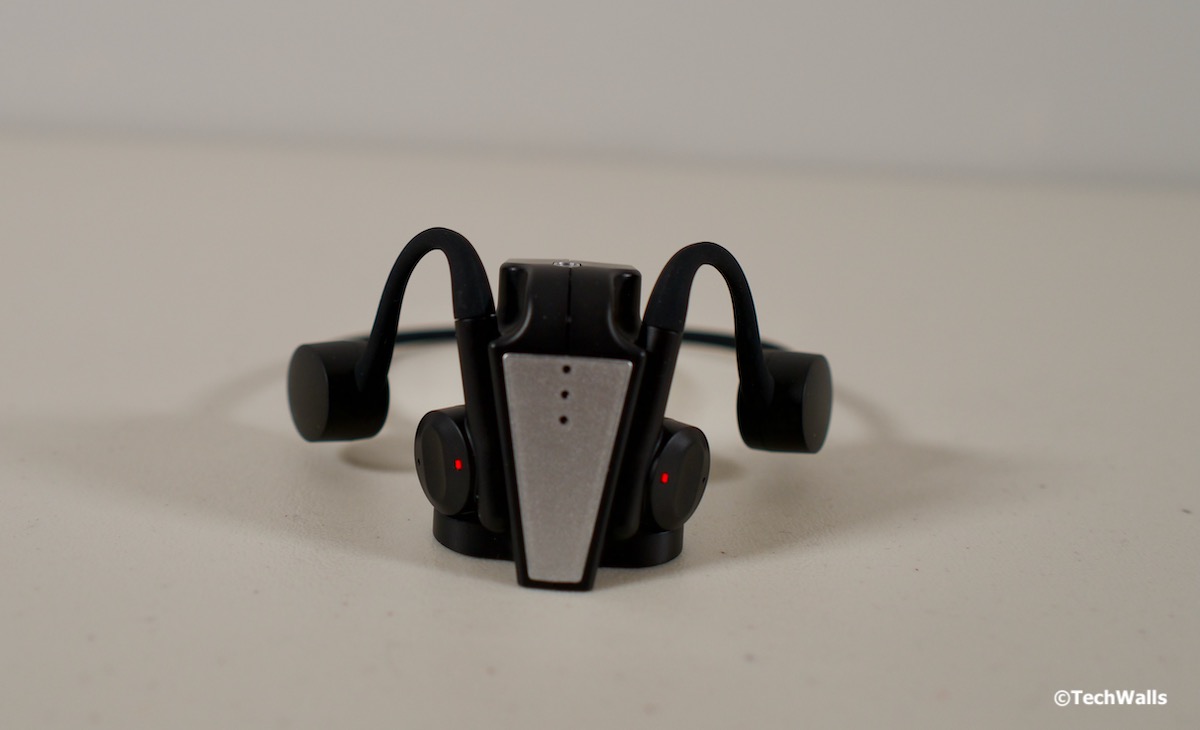 Another advantage of the Kaibo Flex is its compact and lightweight design. As compared to similar products from Philips or Shokz, the Kaibo Flex has almost the same size and weight. Its frame is also made of titanium alloy which is very flexible and durable. This is quite surprising considering the fact that the early-bird price of the Kaibo is way cheaper than its competitors.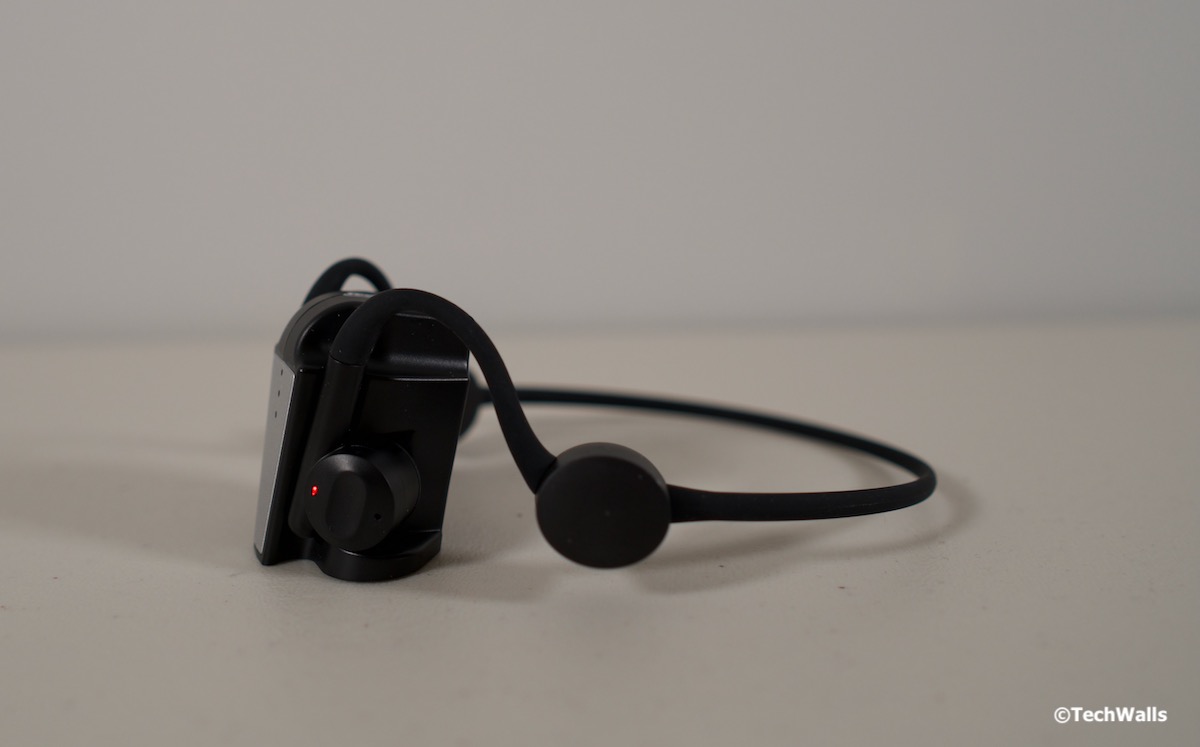 These are undoubtedly among the most lightweight and comfortable headphones on the market. I can wear them for a whole day without any discomfort. They wrap around my head and the earpieces hang on my ears securely and of course, they don't block my ear canals at all. The technology uses vibrations to transmit sound through my cheekbone directly to inner ears, so I can still hear the ambient sound clearly. This sounds unreal but it really works and I'm very surprised with the audio quality of these headphones. It has been significantly improved from the last time I tested bone-conduction headphones.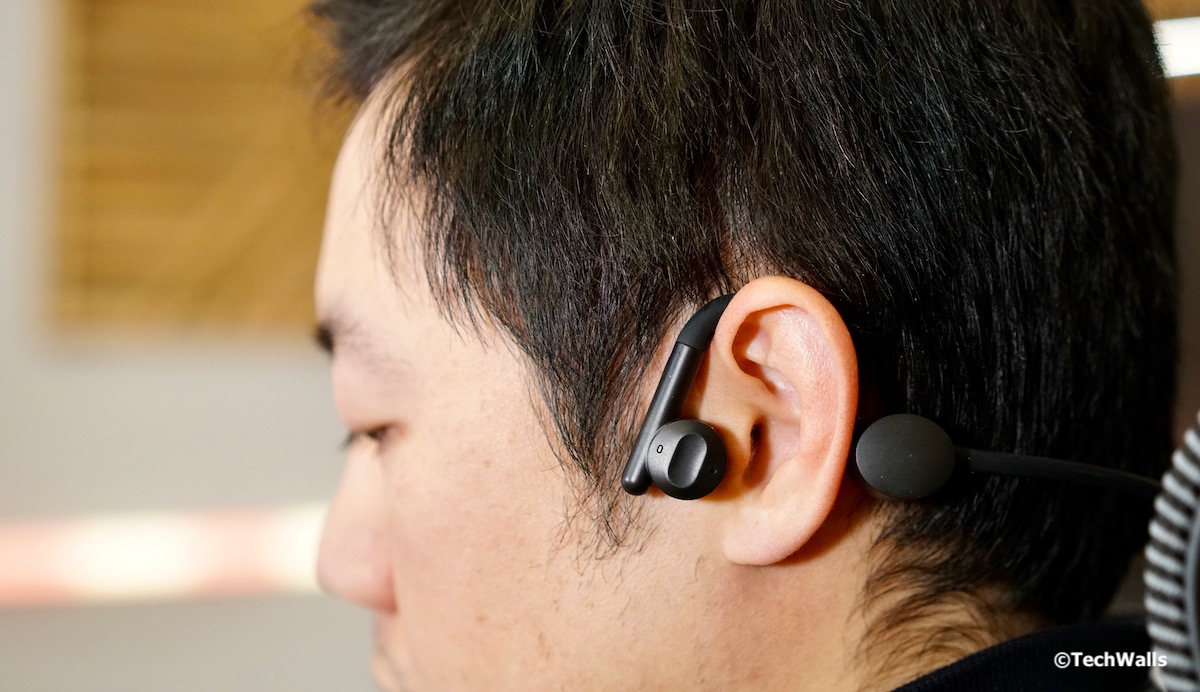 The headphones might not be ideal for audiophiles. In fact, I often have to set it at maximum volume even when using indoors. I'd not recommend using these in loud environments like on public transportation or airplane. I actually use them more often when I am working in the office, go out for a walk, or when I run in parks. The open-ear design allows me to listen to music or podcasts on the go while being totally aware of the surroundings. Besides, it is IP55 water-resistance rated, which is suitable for gym workouts or any fitness session.
The sound is slightly distorted at maximum volume and the bass is fairly weak, however, you still can hear everything clearly. If you want the best-sounding headphones, these are not a good choice. These are more suitable for active people who want comfortable headphones that they could wear for a long period of time and more importantly, don't get isolated from the surroundings.
Some other benefits of the headphones is minimal sound leakage (as demonstrated in the video above) and smart touch. I can just tap on the earpieces to control music playback, adjust volume level, or take phone calls. The built-in microphone has noise-cancelling feature for clearer phone calls.
Overall, the Kaibo Flex performs really well in my test and I really enjoy using it during the last month. You can back this project on KickStarter and grab it for just $79 now.
Disclosure: We might earn commission from qualifying purchases. The commission help keep the rest of my content free, so thank you!