Need a simple data collection tool? Look no further because JotForm is here to help.
With 4.3 million users and counting, JotForm is a successful online form building company that keeps adding more and more features to its product offering.
For over a decade, JotForm has been known as the easiest online form builder on the market. And its aim? To help companies of all sizes collect, analyze, and distribute data. Better yet, JotForm is completely free.
Not only is JotForm easy to use, but it's also feature-rich, which makes it stand out from the crowd. JotForm comes chock-full of perks, such as a drag-and-drop interface, full customization, thousands of templates to choosefrom, 100+ payment and product integrations, and more.
To get started with JotForm, follow the four simple steps below.
1. Build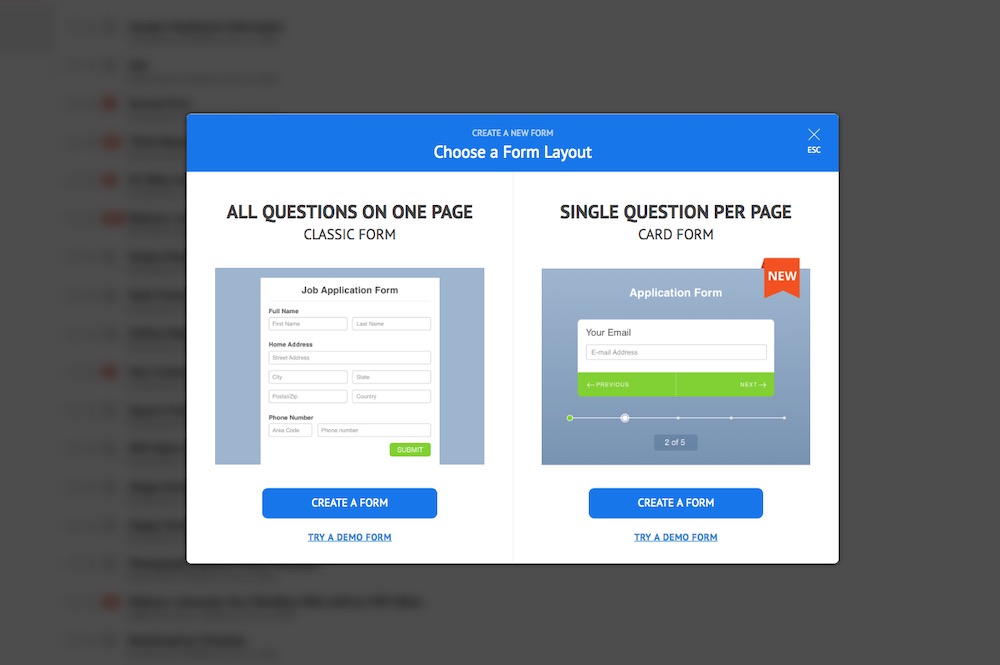 With JotForm, users have the option to build a form from scratch or choose from thousands of pre-made templates. If you build a form on your own, you can choose between two layouts – Classic and Cards. Classic forms are traditional in the sense that they display all questions on one page. On the other hand, Cards forms show one question per screen, so they're mobile friendly and help respondents to focus on each question as it is asked.
Building a form from the ground up only takes minutes, but if you're in a time crunch, going with a template might be the better route.
JotForm has a wide variety of templates, ranging from common use cases – such as product orders, certificates, contracts, event registrations, invoices, and applications – to forms for specific industries, such as business, healthcare, and nonprofit. Users have full reign to select whichever template best meets their needs.
2. Customize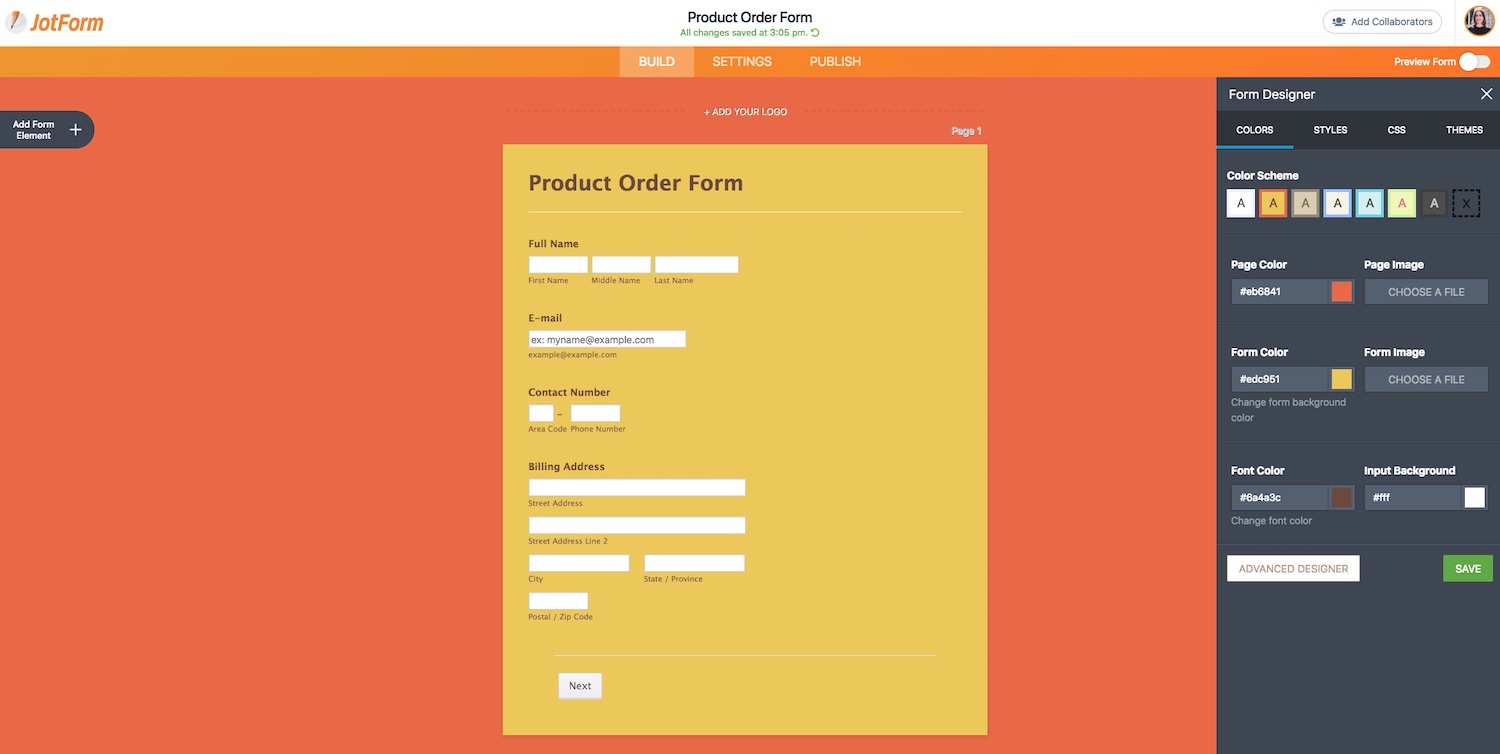 Customization is another huge benefit of JotForm. Users have the option to tailor their questions as well as the look and feel of their forms.
Once you have the bare bones of your form down, you can use JotForm's form designer to add in all of the bells and whistles. Users can easily change their form's colors, font styles, background images or videos, and more.
Another great way to personalize a form is to take advantage of widgets, such as e-signatures, terms and conditions, date picker, Google Analytics tracking, and more. JotForm also offers a medley of integrations like productivity apps and payment processors for users who want their form to trigger an action in another app.
3. Publish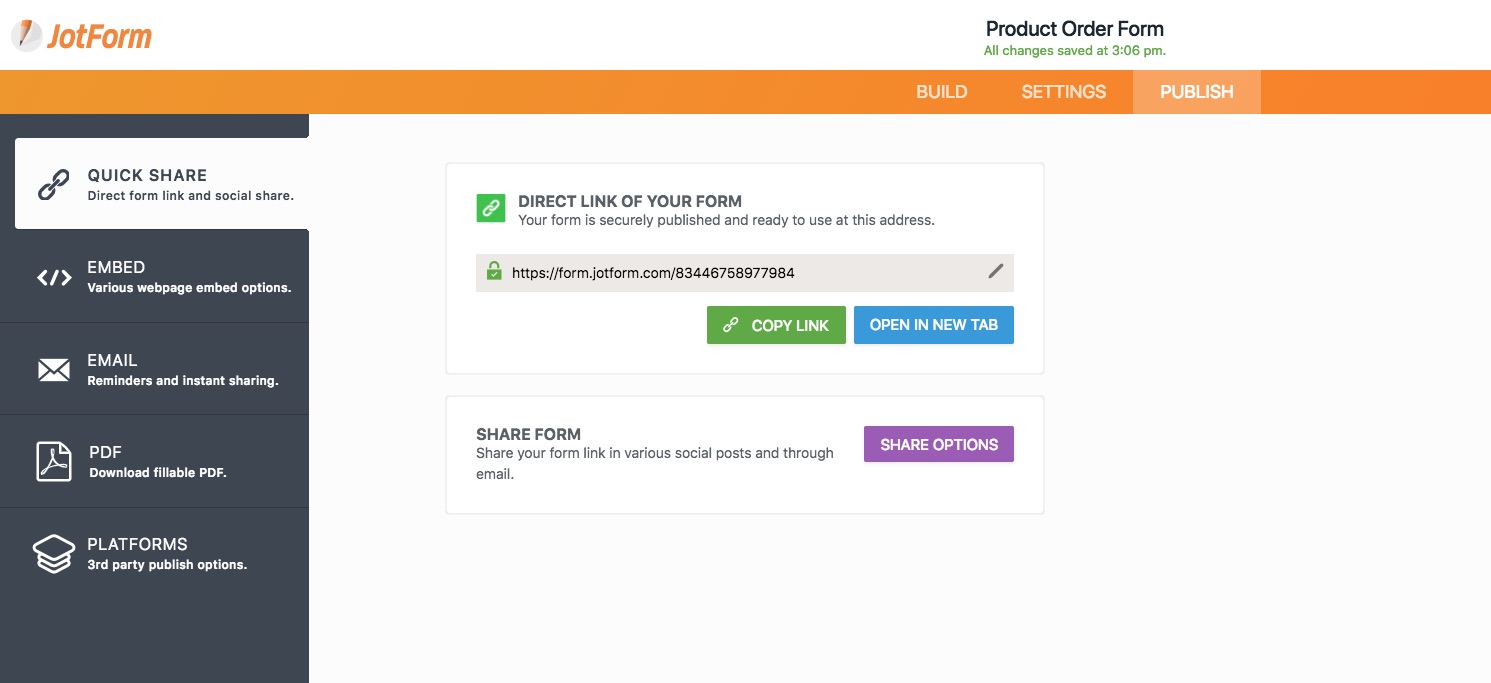 After you've crafted a form to your liking, you can publish and share it with the world! Users have the option to share the form via a link, embed it into their website, post it to social media, or generate a QR code.
Another bonus of using JotForm is that if a user needs to edit one of their forms, they can easily go back to their forms whenever they like and make any necessary changes. Editing a form won't affect any of the already received submissions; it'll just change the way the form looks to respondents.
4. Collect responses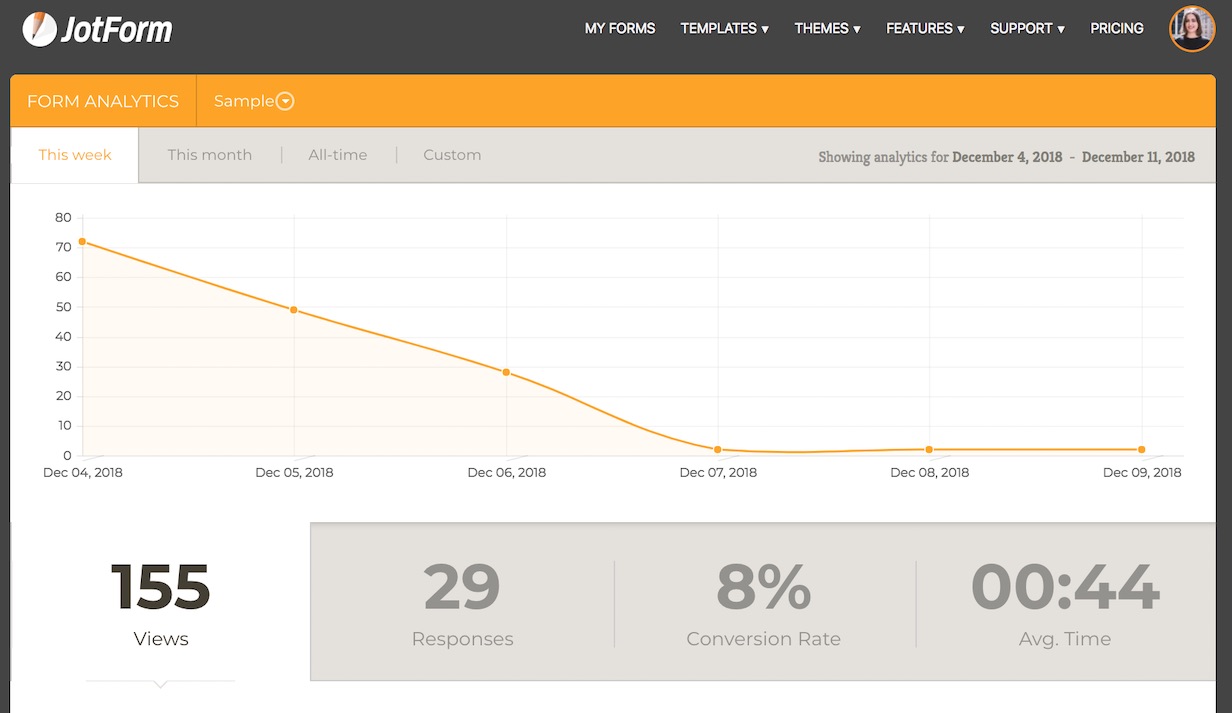 Once you send out your form, you'll start receiving responses. JotForm makes it simple to manage responses by storing them all in your account. The admin dashboard shows form analytics and allows users to download submissions whenever they need.
In addition, users can turn data collected from their forms into polished, professional-looking PDFs. These PDFs can easily be edited and distributed to colleagues, partners, and customers. Users can also have PDFs automatically sent to respondents, so there's no extra work on the user end. If you're looking for a simple way to collect and distribute data, JotForm is the online form builder of choice.
Disclosure: As an Amazon Associate, I earn from qualifying purchases. The commission help keep the rest of my content free, so thank you!