An entertainment system on a coffee table – That's a dream come true for any tech enthusiast and it was brought to life by a UK startup. The Jigabyte is a fully interactive touch screen table that could become a center of your home entertainment system.
Its starting price is £1995 for the base model with Intel Core i3 processor and a standard 256GB hard drive. If you upgrade to the Core i7 processor and 256GB SSD, the price could go up to £2145. In any case, they will offer free shipping worldwide. The other specs are the same with 4GB of RAM, Windows 7, a 32-inch screen with full-HD resolution, USB ports, audio output jack, and it also comes with a physical keyboard and mouse. The price is actually quite affordable as compared to its competitions; Some other interactive tables could cost more than $10,000.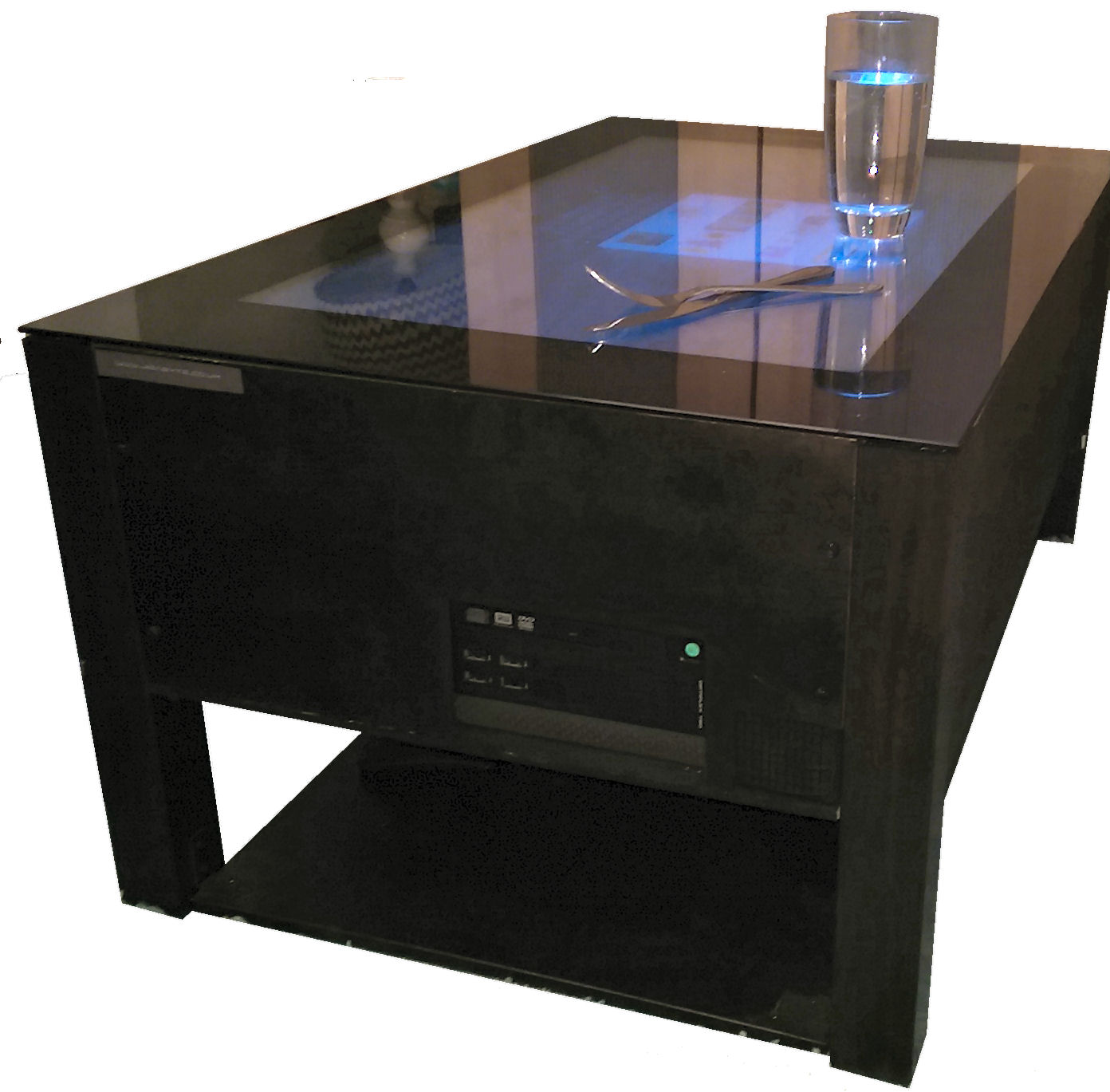 The Jigabyte looks just like a normal coffee table with a toughened glass top and a floor-level shelf, so you totally can have some drinks or dinner while using it. The table measures 900 x 550 x 400 mm (35.4 x 21.6 x 15.7 inches) and weighs 40 kilograms (88 lbs).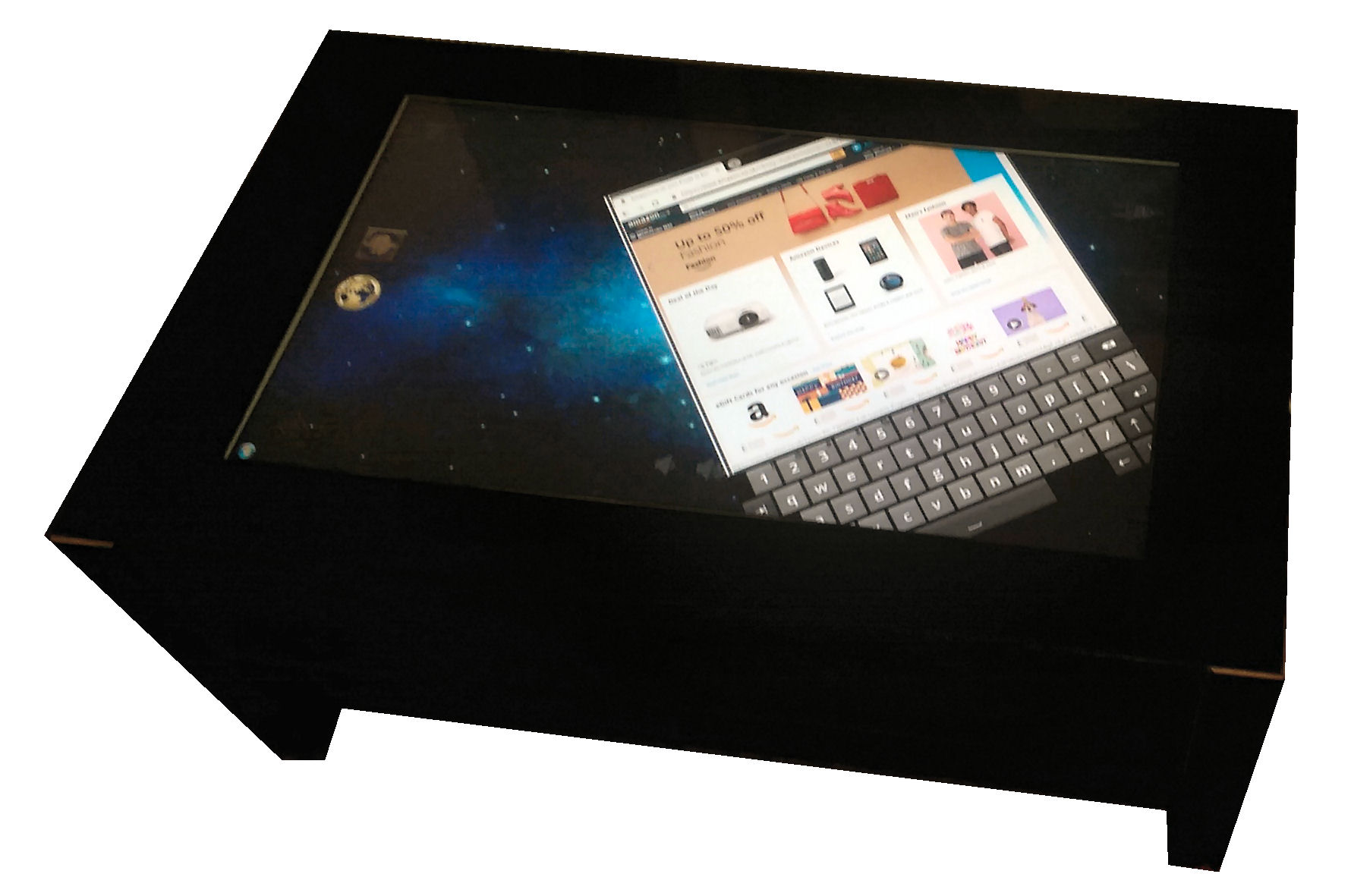 You can use the table in either Table mode or Windows mode. The Windows mode will show you the familiar interface of Windows OS and you can do everything as you often do on your PC; You can install software or games and enjoy them on the big display. On the other hand, the Table mode offer just some basic functionalities; You will see a simple interface with just 5 apps displayed in the middle of the screen including background change, web browser, music (Youtube) player, Paint, and Games. You can switch between the 2 modes anytime with a click of a button.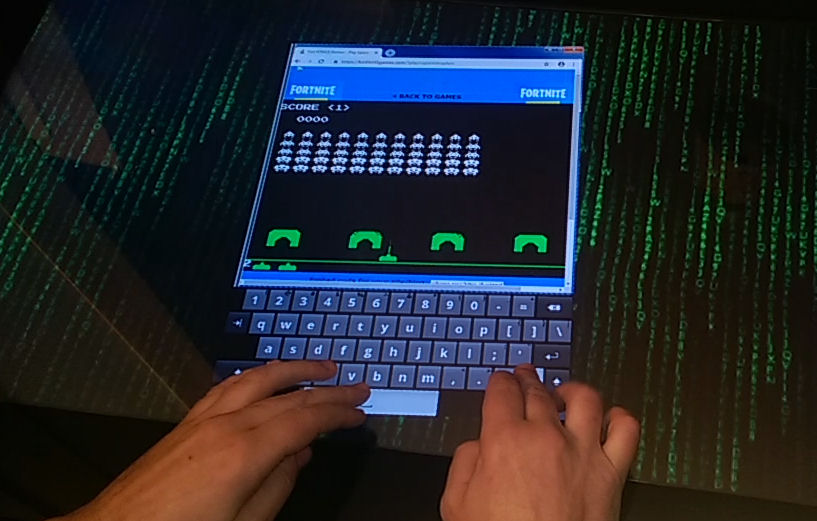 The Table mode is simpler yet more interesting. It supports up to 2 browsing sessions simultaneously. That means 2 people can use the table at the same time – One watching Youtube videos and the other browse the web. Moreover, users can use 3 fingers or more to drag, rotate, or resize browser windows. You can see the table in action in the video below.
To see more details and order this table, check out their official website.
Disclosure: As an Amazon Associate, I earn from qualifying purchases. The commission help keep the rest of my content free, so thank you!