We are at the time of year again where new iPhone rumors are sprouting up. This year, the iPhone in question is the iPhone 5S. With multiple features being proposed by individuals as to what the iPhone 5S will include, it may be confusing to pinpoint exactly what will be in the new iPhone.

Today, we will take a look at what everyone is proposing and give you a complete analysis on our thoughts of what the iPhone 5S may be light and what are wishes still are for the phone.
The "Suspected" Time Frame
I add parenthesis to "suspected" because Apple always keep tradition with release time frames ever since the iPhone original, with a few changes occurring during the iPhone 4S Verizon release. This means that June is the primetime to expect the iPhone 5S announcement. More specifically, the third Friday of June. However, as with all things Apple, this tradition can break at any moment. If it does, which it isn't likely in this case, we could expect an iPhone 5S release as late as the fall of this year. More specifically, October could be the date tasked as the iPhone 5S release date, just like with the Verizon iPhone 4S. However, with an upcoming WWDC scheduled for June 10 – 14th, the Worldwide Developers Conference seems like a more plausible and traditional venue for an iPhone announcement.
June – 70% chance
July or August –  10% chance
October or November – 15% chance
Another Month – > 5% chance
An iOS 7 in the Works?
iOS 6 has, by Apple standards, run its course. The six month old iOS software for iPhone, iPad, and iPod Touch devices has been what brought us the good (Passbook, improved Siri), the bad (removal of Google Maps), and the ugly (Apple Maps, enough said). While we are sure that iOS 7 will make its appearance before 2013 comes to a close, the only question up in the air is will the iPhone 5S come shipped with the software. Chances are that it will due to the difficulty that comes with implementing such a new software so soon after a device release. Less users are likely to make use of the software with a late release than if it was built in. As for what the software itself, we have suspicion to believe that the changes involved will be minimal. iOS 7 is expected to come in a different package rather than having different contents. A major push toward improved UX (user-experience) is something that is expected and will be more appreciated in the end.
Shipped with iOS 7 – 80% chance
iOS 7 coming later – 18% chance
iOS not being an issue at all – > 2% chance
Reached Creativity Burnout?
With many making claims that the iPhone 5S will not involve that many changes, and with such a trend even being seen with the iPhone 5, some have mentioned that Apple has reached their creativity burnout. The saying "don't fix what isn't broken" was, by some estimates, a rule broken years ago. However, the claim that Apple has reached a point where the unfixable can't even before forced into improvement has taken hold. This is prevalent with the major push for the use of older devices (iPhone 4S, for example) which some feel isn't that much different from the iPhone 5 itself while still being cheaper. Has Apple reached a creative burnout? Let us know in the comments below.
Other Rumors and Hopes
A cheaper iPhone also being released at WWDC 2013.

1080P HD screen
Higher resolution (13 MP and up) camera. Improved flash.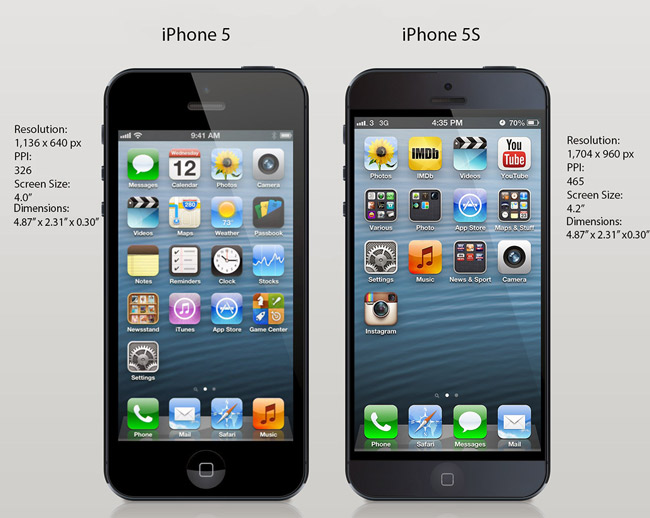 What are some rumors of the iPhone 5S that you hope to see come true this time around? Let us know in the comments below.
Disclosure: We might earn commission from qualifying purchases. The commission help keep the rest of my content free, so thank you!