Research report from IHS shows the actual cost of the new iPhone 5C and iPhone 5S that Apple has to bear starts from $173 and $199 respectively. The cost was found out after the research firm IHS opened up the parts of both iPhones. iPhone 5S is considered to be a high end iPhone device having Apple's A7 processor and a fingerprint sensor while the iPhone 5C is said to be a cheaper iPhone with different candy color options.
Talking about the iPhone 5S first. According to the research report, Apple spends about $191 on various components of the iPhone 5S 16GB version. The initial $191 price goes up to $210 for a 64GB version. This is just the cost of components used. Adding another $8 for the assembly of these components take it to a total of $199 and $218.
Read also: Production Costs of Smartphones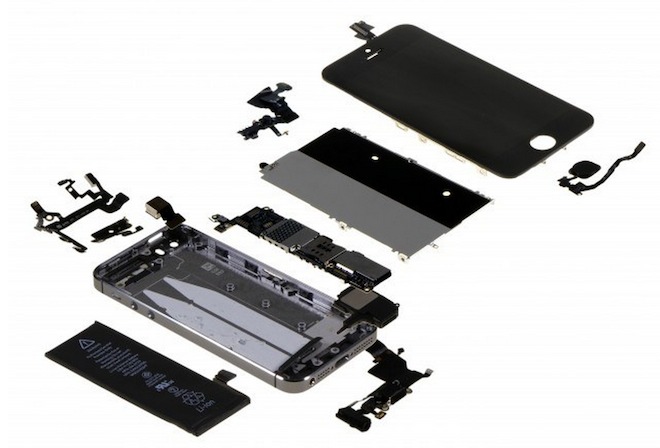 On the other hand, iPhone 5C components range from $173 to $183 including the assembly cost. The decrease in price is due to the fact that iPhone 5C does not have a fingerprint scanner and have a low powered processor and a plastic body as well.
Amazing, if you look at the last year's price breakdown of the iPhone 5, there is not much difference. Last year's iPhone 5 was said to cost around $205.
Now the interesting part. iPhone 5S sells for $649 to $849 and iPhone 5C sells from $549 to $649. This is some huge profit that Apple is making here. Roughly, on a 16GB model of any of the iPhone 5S or 5C, apple gets more than $400 as a total profit. Even we subtract the freight cost and some other factors, still it's about 200% profit that Apple makes.
Another interesting thing to note here is that the most money Apple pends on a single component are the RF chips. Both the iPhone 5S and 5C have more than 13 LTE Bands, more than any other smartphone available in the market.
Do you think that it is right for Apple to make that much profit on a single smartphone or should they considering lowering down prices a bit? Leave us comments down below and share your views with us.
Disclosure: As an Amazon Associate, I earn from qualifying purchases. The commission help keep the rest of my content free, so thank you!