I had some time with the iPhone 4S over the weekend, and let's just say that while it's great and well worth it for new adopters, it's no iPhone 5. This is the reason why, off the bat, I wouldn't recommend it for current iPhone 4 users. You'll be heavily disappointed when the iPhone 5 does come and you're stuck with iPhone 4S. However, that is not to say that the iPhone 4S is a bad device. It is, in fact the best iPhone as of yet. It is to the iPhone 4 as the iPhone 3GS was to the iPhone 3G. Lets take a closer look at why.
Unboxing and Hardware
When unboxing, the only differences noticeable on the box were the new "S" added to iPhone 4S. In addition, an iCloud sticker is found on the bottom of the box. Not sure it is on all boxes or just some, but it's a nice touch. Other than that, everything even inside the box is the same. The hardware is similar, but not technically identical. The standard iPhone 4S takes the same antenna placement as the CDMA iPhone 4. This is due to the fact that the antenna placement on the AT&T iPhone 4 garnered a lot of bad reviews. Whereas the Verizon CDMA iPhone released later on, was able to address these issues. Same is the case with the iPhone 4S. The iPhone 4S also comes with an A5 processor, meaning faster performance.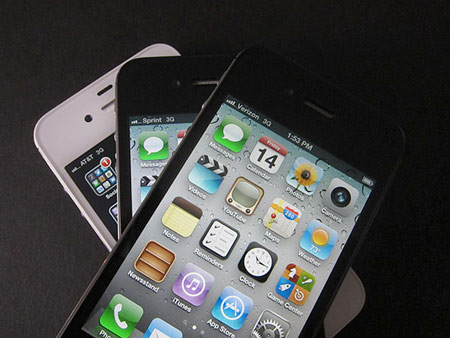 All about Siri
Siri, a product more of iPhone 4S than iOS 5, is a large (if not the only) reason many people are choosing the iPhone 4S. Many angered non-iPhone 4S iPhone users remember when Siri was an application available for all iPhone devices. However, with Apple's purchase of the app, it is now exclusive to the iPhone 4S and well integrated. However, Apple says that it wasn't all-iOS available software for iOS 5 because of the demands having it integrated into iPhone would have on the processor. But if your device and Siri are compatible, it will be the start of a beautiful relationship. Siri is your assistant who is able to send your messages, check weather updates, ask for directions, set your timer, and do other stuff that makes life easier.
Speed and Battery Life
It's perfect how the iPhone 4S is marketed at a world phone. Instead of production of a specific iPhone 4S for GSM (AT&T) and one for CDMA (Verizon and Sprint), they are all the same device. So much so that current Sprint and Verizon iPhone 4S are able to receive such sim cards. However, Sprint sanctions are expected to stop this from being possible (just like how AT&T regulations make it harder to have a jail broken iPhone). However, this is perfect for international users. But, we must remember, international users who wish to purchase without a contract will have to pay the unsubsidized cost.
Back to iPhone 4S performance and battery. The new antenna design made service coverage a lot better, with fewer dropped calls. As for the battery, it held up to a full days work during testing. The perfect opportunity to test the battery performance was during testing each feature. Watching a couple of videos, doing about a full morning of web browsing, a couple of photo shots, checking social networking statuses, and other data intensive applications fared well on the battery. By around 10:00PM or 11:30PM, I still had some life in the battery, almost unheard of on my main iPhone 3GS. I'm sure the same can be said for the iPhone 4.
Picture Perfect
I am a video blogger online, so finding ways to make capturing photos and videos more mobile is my main goal. The iPhone 4S is a device that goes just that. If you take photos, you know that numbers don't mean anything. But, photography is amazing with the 8-megapixel camera, videos are stunning with 1080p video. As you may expect through, these photos can take up your phone's storage pretty quickly. If this is going to be the alternative camera of choice for you, then 32GB is almost the only option for you. 16GB will force you to have to sacrifice either photos/videos or applications.
To Buy or Not to Buy
The answer to this question…depends.
Owner of iPhone 3GS – Upgrade if you can
Owner of iPhone 3G or earlier – You must upgrade soon.
Owner of iPhone 4 – Upgrade if contract is near its end, otherwise stick with it.
New Customer – Go for the iPhone 4S. Anything earlier will set you behind the curve for the long run. You'll miss out on a lot for the duration of your contract with iPhone 4S.
Disclosure: We might earn commission from qualifying purchases. The commission help keep the rest of my content free, so thank you!