The number of cryptocurrencies and blockchain-based projects is rapidly increasing. Not all of them are successful, though. Many projects end even before they begin and many cryptos simply drown in the sea of tokens, failing to reach any kind of adoption.
However, Tron is not one of those projects. In fact, it's a new crypto and a blockchain platform that can become a real game-changer. Let's take a closer look at it.
Tron as a Platform
Essentially, Tron is a decentralised and blockchain-based platform whose goal is to create an easy way to share digital content at minimum cost. It was created in 2017 by the Tron Foundation — a company from Singapore led by a controversial businessman called Justin Sun. Sun is currently the CEO of Tron whose current headquarters are in San Francisco, California.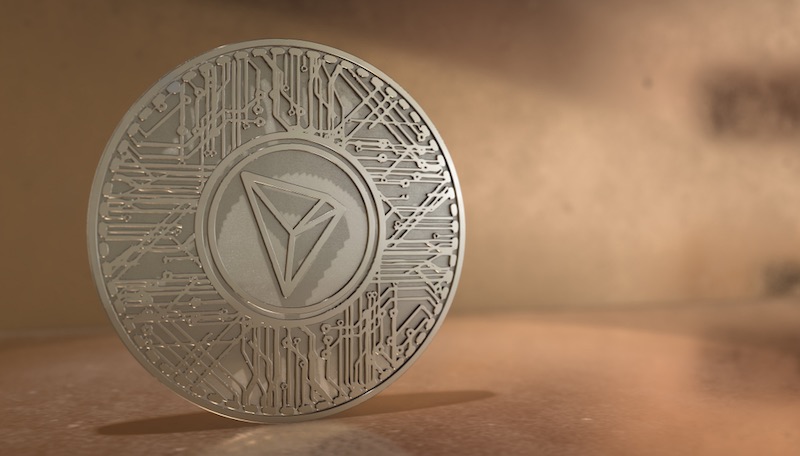 The mainnet called TRON was launched back in June 2018, allowing users to make decentralised apps for digital content. Moreover, the platform was further expanded and is now a full-scale operating system based on blockchain technology.
What makes this platform unique is that it is designed in such a way to facilitate the creation of dApps and make the entire process faster. Although its popularity still hasn't reached that of Ethereum, Tron is on a good path to become a well-adopted platform in the future.
What's the Main Goal of Tron?
The creators of Tron were able to perceive one huge problem when it comes to the distribution of digital content — middlemen. In other words, people who create content do not get directly in touch with content consumers but use intermediaries that distribute the content to consumers, taking a huge cut of the profit along the way.
Music streaming platforms are a great example of how intermediaries take their share for providing the service of content distribution. When you make a song, it's Spotify and similar platforms that actually use their algorithms to distribute it to potential listeners. On the other side, you have people paying monthly subscriptions to these platforms in order to listen to music.

What happens here is that Spotify takes their money and gives content creators (in this case — songwriters) just a small part. By eliminating the need for middlemen, consumers will pay a lower price for songs, and the majority of the money would go directly to creators' pockets, making everyone happy.
What Tron offers is a simple peer-to-peer network where the need for middlemen would be completely eliminated. The idea is the same as the idea behind cryptocurrencies that aims to eliminate banks and other intermediaries that make money transactions expensive and slow.
TRX – Tron's Cryptocurrency
Just like many other blockchain-based projects, Tron also has a crypto of its own that can be bought or sold on numerous online cryptocurrency exchanges. The token was the first ERC-20 token built using the Ethereum mainnet. However, as soon as Tron's mainnet was established, tokens were moved to Tron at a 1:1 ratio.
The total supply of TRX that will ever be in circulation is 99,281,283,754 TRX and the price for a single unity of TRX is $0.014 at the moment. However, you need to take into account that TRX is volatile, much like any other crypto at the moment, so the price might drastically change by the time you read this text.
Finally, the total market cap is $942 million, meaning the cryptocurrency might hit its first billion very soon. Given its popularity, that seems likely to happen soon. On the other hand, compared to crypto sphere giants such as Bitcoin and Ethereum, TRX is still pretty small, occupying the 13th place on the list of cryptos with the biggest market cap.
Conclusion
The price and popularity of Tron might change depending on how well the platform performs. However, Tron is not the only crypto out there — there are many popular and emerging cryptocurrencies that aim to become the next big thing. If you're looking to expand your knowledge about cryptos, there's a great blog section that offers some nice insights into the industry.
Disclosure: We might earn commission from qualifying purchases. The commission help keep the rest of my content free, so thank you!