Quite unarguably, there has been an escalating interest in the Internet of Things among businesses and homeowners, what with the comfort it provides to both individual and enterprise users. Accompanying this growing enthusiasm for IoT is a mounting concern over the security of the infrastructure as well.
This is, of course, expected to bring a lot of headaches to organizations and private citizens as more people and devices will connect to the Internet at greater frequencies than ever before. It is an undeniable fact that modern day devices that connect to the Web have become increasingly vulnerable to attacks, read only the daily headlines and you will see what I mean.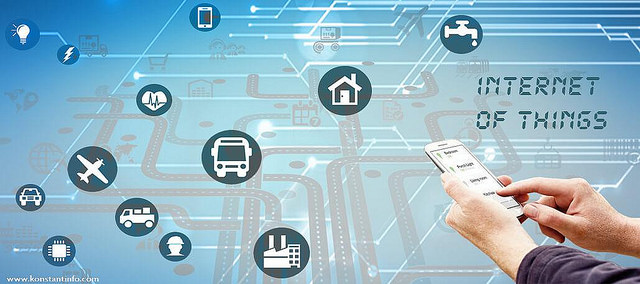 If mobile devices with strong security features, or so the manufacturers say, can be breached through sophisticated and even simple means, what will prevent home appliances, for example, from being hacked?
This year, connected devices are projected to reach 6.4 billion in number, according to a study conducted by Gartner. The figure will even spur the hacker networks' interest in Internet of Things systems. The bad guys only need to find the easiest loopholes in order to penetrate these devices.
At the very least, mobile handsets have been designed with security features. The problem with other connected devices is that they lack the necessary security system to fend off threats. The lack of security leaves a backdoor to these devices for attackers to gain access to them.
Read also: How you can prepare for the growing Internet of Things security-wise
The truth is the built-in security apps found in our smartphones and tablets cannot be found in most connected things like the heating and air conditioning system, which was the attack vector used by the hackers of Target. In other words, there is no real measure of protection for appliances that connect to the Web.
At the very least, one way to minimize threats to your connected devices is to regularly update the operating system on the firmware installed in your appliances. Firmware are constantly updated by manufacturers especially when a vulnerability is detected.
Password is also an easy resort, one that's strong enough to be difficult to guess for hackers. Also, you can set up an isolated network for connected things such as baby monitor, thermostat, garage door opener and air conditioner, among others. They must be isolated from the main Wi-Fi network that's open to any user. This will prevent computer viruses and Trojan from overwhelming your entire network.
Further, be cautious of the sort of data you share with these devices.
Disclosure: We might earn commission from qualifying purchases. The commission help keep the rest of my content free, so thank you!