The recent hullabaloo in India over the controversial net neutrality issue has uncovered hidden hypocrisies of large tech firms such as Facebook, with subtle participation by Google and Twitter.
In essence, majority of Indian population have called for the equality for all Internet companies – small and big – in Facebook's Internet.org platform disguised as a charitable work. The concept of net neutrality provides that all telecom and carrier networks must treat data fairly in order to give users an unbiased array of websites for a wider source of information.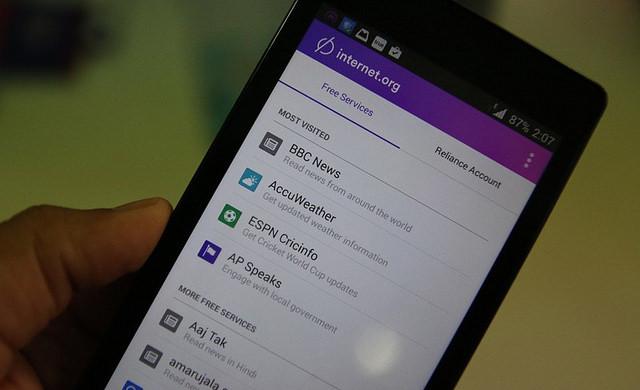 But the Internet.org project, however generous it may appear to the poor in India, veers away so much from this concept that hundreds of thousands of Indians have appealed to regulators to fundamentally save the Internet.
Internet.org is not at all free, at least to startup Internet businesses. The website features a handful of other websites that users in the lowest rung of society who may be financially crippled to subscribe to an Internet service can access without data charges. But the websites that may be included in this exclusive roster of privileged ones are limited to those that can afford to buy a prime spot on Internet.org.
Since the service is free, it is easy to envision more and more users – in this case in India – to go rushing to Internet.org and subsequently to the privileged websites hosted by Internet.org, also called Facebook Zero, because it is exactly a zero service. But the users will not enjoy a complete free service from the Internet.org websites because they will see markedly increased prices in offerings compared to when they are accessed outside Internet.org. Anyway, these users who will be made to believe Facebook is the Internet will have no other option for a site to visit.
The project is not only exploitative, it is presenting an economic disadvantage to smaller Internet companies to make money from the number of users that visit their website. In addition, users will have a limited source of information, probably biased ones that will greatly diminish their chance to be broadly informed.
But Facebook is not alone in this exploitation, it is aided by other large companies in the Zero initiative. Google and Twitter, for one, are party to Airtel's Zero project in India, another exploitative service that purports to support the poor. There's a blatant hypocrisy here. While Google and Twitter support net neutrality in the United States, it does the opposite in India.
But the future of the Zero project looks bleak, as more people and regulators alike in India are growing averse to the concept.
Disclosure: We might earn commission from qualifying purchases. The commission help keep the rest of my content free, so thank you!