There had been many ups and downs in 2013 regarding the successful completion of different projects of different renowned companies. Last year itself, Intel planned and talked a lot regarding its challenging plan to launch an innovative internet TV service.
Till December 2013, I personally believed that Intel will achieve this target in the coming days. But few days back Intel's new CEO Brian Krzanich declared that this high-level ambitious project has eventually fallen by the wayside. And the reason was one of the worst I will ever hear from such a big technocrat. He said that his company Intel wasn't able to get the content it needed.
He quotes –
"When you go and play with the content guys, it's all about volume and we come at it with no background, no experience, no volume. We were ramping from virtually zero."
Do you believe it? Atleast I don't!
It is being rumored that Verizon is very enthusiastic regarding the purchase of Intel's internet TV service project. When I was reading what Krzanchi said, it seemed to me that he is hailing Verizon as the ideal successor of this project. He said- "What we've said is we are out looking for a partner that can help us scale that volume at a much quicker rate." It is known that Verizon has an excellent understanding of this business and has maintained an even relationship with all the content providers for the cable services. If everything works as per the plan, we could see Intel's hardware powering Verizon's content network in no time. But the best part is, Krzanich is very proud with Intel's only proper offering; which is the hardware. He said that this hardware of Intel is one 'revolutionary' device with 'great' technology. After reading this, I can simply wish him good luck with his ventures!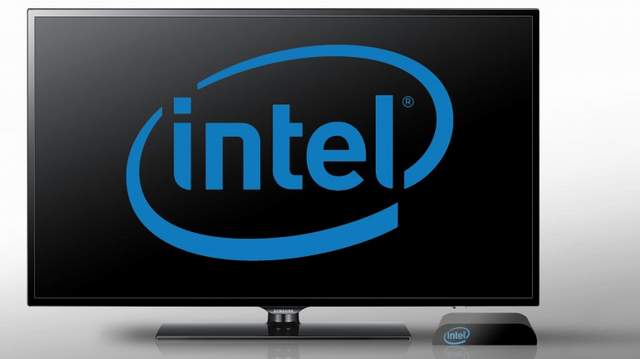 There were several reports earlier that Intel's CEO didn't want to focus the company's brain on this TV project. He made this clear just after he acquired this post in May last year. The CEO was right at his own terms as he wanted Intel to focus on two important issues – one being the decline of the desktop PC industry and second is Intel's slow growth in the mobile and tablet market. To focus on this two agendas only, he didn't wanted Intel to break into a new sector of the market and that is why he retracted the company from further unnecessary distractions. I hope that this decision helps the company somehow or the other. This story doesn't end here as Intel hasn't completely sold off this TV project despite of Verizon's continuous interest to buy it. Let's see these decisions help the company or not. But at the end no matter what happens, the whole world would want Intel back at the helm again.
Disclosure: As an Amazon Associate, I earn from qualifying purchases. The commission help keep the rest of my content free, so thank you!