Are you worried that your Mac has been a little bit (or maybe even a lot) slower than usual? Instead of waiting and letting its speed deteriorate further, there are a number of things that you can do right now to speed it right back up again.
Technically you could do most of these things on your own, but Movavi Mac Cleaner will help make it a lot easier to get the task done. It is a simple little app that specializes in cleaning and optimizing Macs, and can help you to speed your Mac up on several fronts – as you'll soon see.
To start speeding up your Mac's speed you should:
Clean unnecessary files from your hard drive
If your hard drive has too many unnecessary or 'junk' files on it then it is likely to slow your Mac down. Needless to say, Movavi Mac Cleaner will be a big help to clean unnecessary files as it will automatically scan and locate these files and then let you delete them with a single click.
Additionally, Movavi Mac Cleaner will also let you clear up even more space on your hard drive to improve its speed further. That includes old and large files, duplicate files, trash bins, and much more. In fact, its 'Uninstaller' will even let you remove apps you no longer use – including native OS X apps such as Chess, Safari, iTunes, and so on. It can detect and remove leftovers from other apps too, which will free up even more space.
Update OS X
It is important to update OS X regularly, as each new version often has various fixes and performance improvements. If you want you can set OS X to automatically update itself.
Remove startup items that you don't need
Every time you boot up your Mac it automatically launches certain 'startup items' – and that could affect how fast it boots up while also taxing its resources at other times. To remove startup items you don't need Movavi Mac Cleaner has a helpful 'Startup Optimization' tool that will let you remove any items you don't need.
Clean up your desktop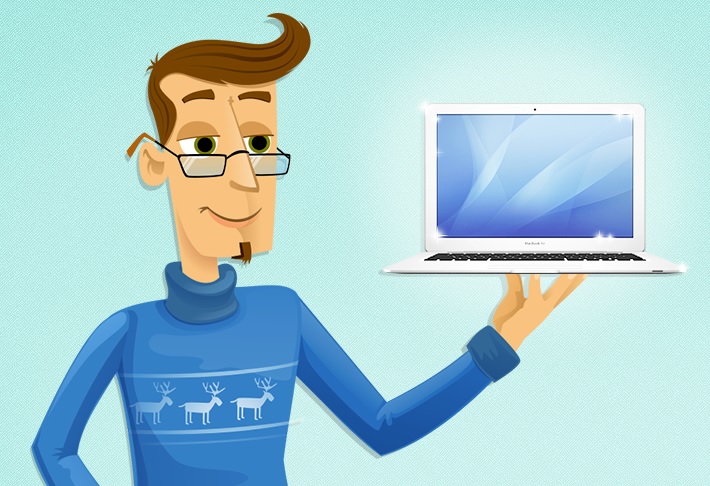 Try to keep your desktop, including the dock, as clutter free as possible. Any excess files on the desktop can be moved elsewhere, and icons on the dock that you rarely use can be removed.
For more ways to speed up your Mac just head over to https://www.movavi.com/support/how-to/mac/how-to-speed-up-mac.html. As you can see, however, with Movavi Mac Cleaner you should be able to quickly clean up unnecessary junk files, trash bins, unused apps, and much more. Add to that the other optimizations that it brings to the table, and you should be able to improve the speed of your Mac considerably.
Assuming your Mac is already acting up, it is best to take steps now to speed it up. Just give Movavi Mac Cleaner a try and you'll be able to see in a matter of minutes how much of a difference it makes to your Mac's performance.
Disclosure: We might earn commission from qualifying purchases. The commission help keep the rest of my content free, so thank you!