Music is food to the soul. Every time that people get some free time, the first thing is turning on their favorite music and enjoying the tunes.
Unlike in the past, more music is now available online for users to enjoy. From YouTube to social media, music enthusiasts no longer have to worry about the latest albums by their favorite artists because they can get them directly. But wait a moment! The music you are listening to online is being controlled by a different party. Any moment from now, the track could be unavailable because its time has expired, new rules have been effected, or the owner decided to pull it down.
In other situations, you might travel to an area with no or poor network coverage which makes it impossible to listen online. These challenges should not hinder your love for music. The solution is downloading the preferred tracks and storing them in your phone or drive. While there are several methods that people use to download music online, it is important to factor the following crucial things.
The preferred music download app
The best way to download free music is using the right app. Recently, many companies have entered the app market to capitalize on the burgeoning music industry. You can pick the best app by checking the following.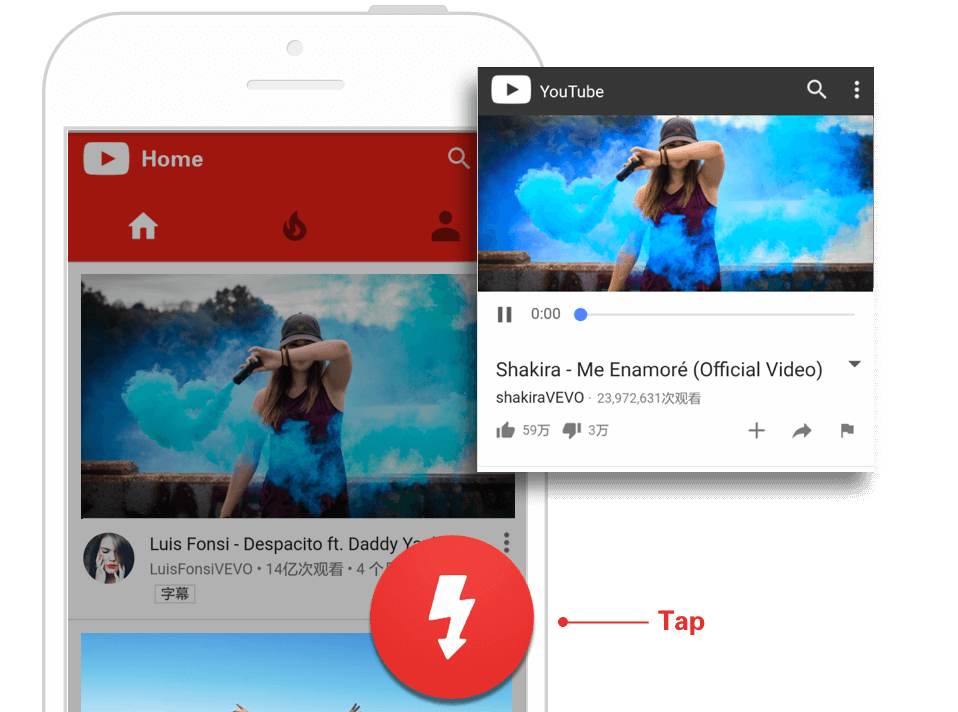 The app's ability to download music from multiple platforms: The best music download app should allow users to download music from multiple platforms. One great example is InsTube. Though it was designed for downloading videos from YouTube, it is equally effective in downloading music on Facebook, and SoundCloud among other platforms.
Capability to download other files other than music: Though the main focus is downloading music, no one wants to have dozens of downloaders for various types of files. The best app should be able to download videos, music, and podcasts, and other types of files.
Is it paid or free? Do you prefer a free or paid app? If you opt for the free app, ensure to check carefully on their policy to avoid getting slapped with hidden charges. For people using Android smartphones such as Samsung Galaxies and Sony Xperia, the most preferred app is InsTube because it is free.
The speed of the app: The best app should also serve as a download accelerator. Carefully engineered apps will help to triple the speed of the app to triple the average rate so that users can finish downloading preferred tracks within minutes or seconds.
Ease of use: Look for an app that is easy to download, install and get the music you are looking for. Besides, the app should not slow down the phone by taking up most of its RAM.
Ability to extend the app utility: Once you have picked a music download app, it should have the capability for more applications by applying ad-on.
The safety of your device
To get music download free, you need to factor the safety of your device. In the recent months, targeted attacks by cyber criminals are even getting directed to individuals. For example, one of the ransomware virus strains targets individuals and encrypting their data before forcing them to pay a ransom. As people embrace digital lifestyles where important documents are stored in drives, you cannot rule out becoming a potential target.
Therefore, it is critical to be extra vigilant with the apps you pick.
The right app for downloading music should have a good reputation in countering any form of threat. Android based apps such as InsTube are more secure because they feature regular updates that help to keep your device safe. All you need is ensuring the smartphone, and the app are running on the latest versions.
The available storage space on the target device
Music, unlike common documents, takes a lot of space. If you download several tracks every day, there is a risk of running out of disk space within a very short time. Before you can download all the songs on the list, it is prudent to check whether there is ample space on the phone or target drive.
If the disk space is about to get depleted, make sure to look for older songs and videos that you rarely listen or watch and back them up in a different drive. You could also uninstall apps that are rarely used but readily available online. If your smartphone has a microSD slot, the memory could be expanded.
Internet connectivity
Though internet connectivity is no doubt a must and, therefore, obvious when downloading music, it can pose a huge challenge. In many cases, people use phone contracts with specific data caps that rarely allow them to venture outside the common social media connection and emailing. If you download music using a phone contract, there is a risk of exhausting the allocated data and incurring additional charges. Therefore, you need to understand where and when to download music.
If you have a free Wi-Fi at work, it is advisable to schedule all downloads and run them during the working hours. You could also get music download free using free Wi-Fi hubs near major establishments such as hospitals and government facilities. However, ensure you are extra careful with open Wi-Fi because it is an easy channel used by cybercriminals to hit targets.
The final format based on the device you will use to play the music
What device will you use to play the music after downloading? Will you only play it on the smartphone or the Home Theater? The final format is very crucial because it determines whether the track can be played or not. Depending on the app you are using, the music could be converted directly or require passing through a different software. In other cases, the apps only allow users to download music and play on specific players only. The best option is picking an app that provides users with the convenience of selecting the preferred format.
Disclosure: As an Amazon Associate, I earn from qualifying purchases. The commission help keep the rest of my content free, so thank you!