A newsletter provides a cheap and efficient way to communicate. If you use social media as a medium to post daily updates then you should use this tool to give a weekly or monthly update to your audience. According to a study by The Relevancy Group, 66% of online consumers check their inbox multiple times a day. This large audience comprises a field to monetize your business which makes newsletters an integral part of marketing. Let's look at some ways how newsletters can help you grow.
Awareness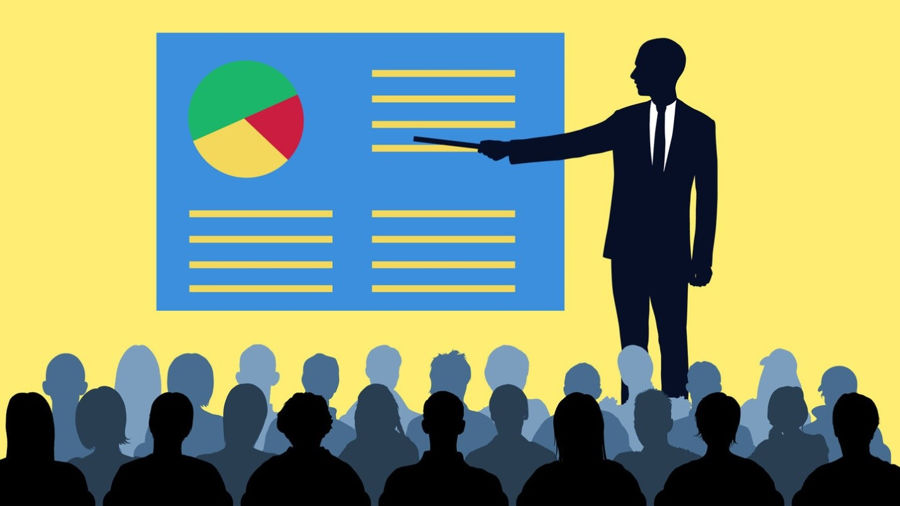 When it comes to spreading the word around, it is a cost-effective medium to market your goods and services. This can be a good place to start educating your customer about your brand by sharing interesting and educational content through business newsletter poweredtemplate.com and add value to your reader. He will definitely recommend your brand to others.
Rapport Building
An essential way to share value and build a fanbase is by showing yourself as a leader in the industry who generates new ideas. Many of these messages can be conveyed and shared via an article link or video link in the newsletter.
Promotion
Once people give you their email addresses, they agree to be contacted by your company with regards to knowing more about the organization. You can reach out by sharing any offers or sales that are running in your online store or at the retail outlet. You can also inform them about competitions you organize, where your clients can win exciting prizes by participating.
Staying in Touch
The more often you interact with your customers, the better you get to know them. It is not possible to call up every person who has bought something from you to ask for their feedback, review, survey, or thank them, but it is easily possible to reach them via email. This also helps give a timely reminder to your audience about any upcoming events. Every time you send an email, it does not have to be a sales pitch, you can add value in many ways. Try to share a blog post or latest trends of the industry. By doing this, you are adding value and providing useful information.
Building a List
Finally, growing your list will help you increase your audience size and revenues. By asking people for their online email addresses on your website, you can grow your subscribers list. You need to work with new ideas to expand your list constantly. It's been observed that no matter how good your newsletters are, you are bound to lose some subscribers. Creating great content is one way to keep your subscribers loyal. As your subscriber list develops, you will be able to reach out to the constantly increasing number of your followers which will help you make more sales and earn more profits.
Email provides so many amazing possibilities to grow and scale. You can achieve so much in your marketing plan with email marketing implemented effectively. Use catchy headlines and create good content. Keeping them fun and creative will help improve and increase your contacts. Now that you know the importance of business newsletters, it is time you start your campaign keeping all the points in mind.
Disclosure: We might earn commission from qualifying purchases. The commission help keep the rest of my content free, so thank you!