Startups and large enterprises have been aware of the importance of proper implementation and management of Web and Mobile Application Security Testing. In long term, it can not only reduce costs but also increase the effectiveness of your security strategy.
High-Tech Bridge, a global web security company, launched the ImmuniWeb Discovery and you can run a basic discovery for free. After registration on ImmuniWeb Portal, you will have a free discovery which often costs $49. Once you create a new project, you can enter your company name and website URL. Afterward, the platform will start a non-intrusive discovery of your external applications. The process includes Browse the Findings, Assess Application Risks, Prioritize and Start Testing, and Remediate Vulnerabilities. It will take a while, so you can leave and wait for their notifying email once it's completed.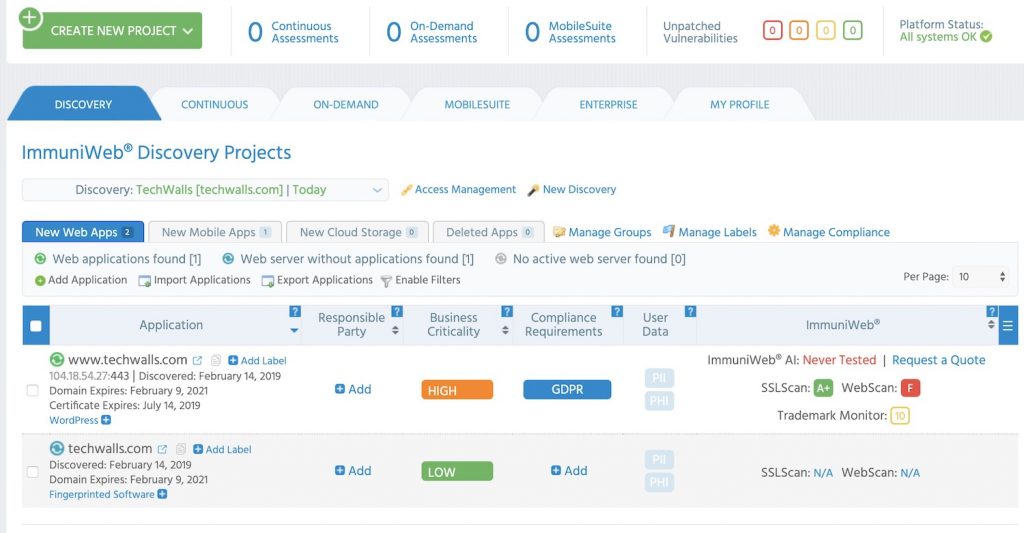 Basically, it will build a comprehensive list of your web applications, mobile applications, web services and APIs, domains and certificates, and public cloud storage. The process is non-intrusive as it gathers information from public domain and the services are built into their UI, so you can see your web server security grade, SSL/TLS encryption and even cyber and typosquatting domains. The report is quite easy to read and understand even for non-technical administrators. Although not all information is relevant to my business, I found out some important vulnerabilities in the free WebScan that needs to be fixed soon.
There is also an ImmuniWeb Discovery AI which costs $499; It will calculate hackability and attractiveness scores for each application. The scores are shown based on big data and machine learning; They use numerous samples of web vulnerabilities, weaknesses, breaches and misconfigurations to predict the scores without any intrusive testing. They are helpful for enterprises to understand how easy it is to hack an application and how attractive a web application is for a cybercrime group.
For more advanced needs, you can try ImmuniWeb On-Demand for one-time comprehensive web application security assessment and remediation and ImmuniWeb MobileSuite for mobile application and its backend security testing and remediation. Those are comprehensive reports that do not only show you the vulnerabilities but also explain them and propose remediation solutions. For enterprises, there is the ImmuniWeb Continuous package for 24/7 continuous monitoring of web application security and integrity.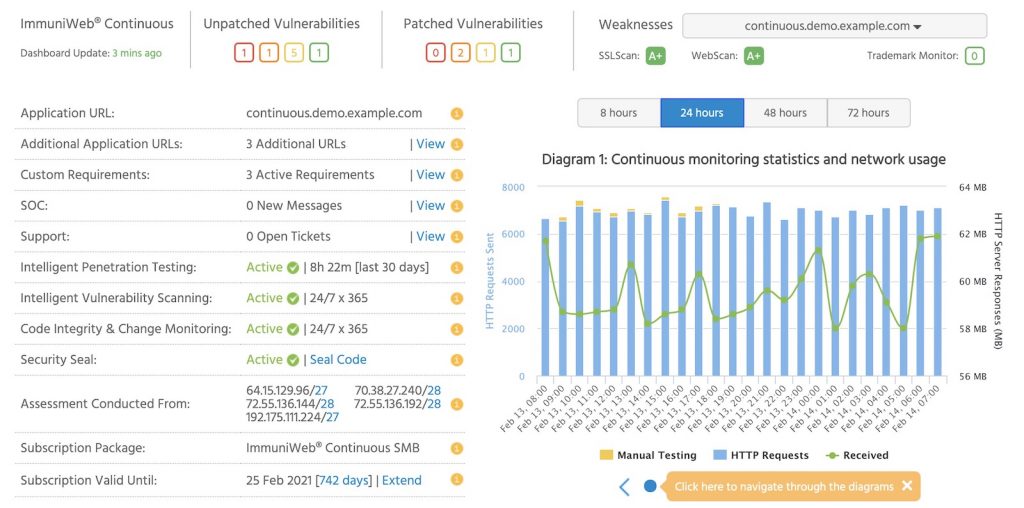 Nowadays, most companies don't have enough resource to build a thorough application security strategy, so they might always be exposed to external attacks. Therefore, the tools from High-Tech Bridge become useful to reduce security spending and prevent data breaches.
Disclosure: As an Amazon Associate, I earn from qualifying purchases. The commission help keep the rest of my content free, so thank you!