iDPRT has become a very well-known brand in the thermal label printing industry as they are offering some best-selling printers on Amazon. I've tested many of their products in the last few years and was quite impressed with the quality. If you are in the market for one, you might be confused with numerous options out there. In this post, we are checking out some of their newest printers, the iDPRT SP420, SP450, and Zeva 1966.
Disclosure: This is a sponsored post; We received the products in exchange for the review.
Unboxing & Testing Video
iDPRT Zeva 1966
Unlike other iDPRT printers which are used to print labels only, the Zeva 1966 is a photo printer and it is the perfect choice for those who want to bring their digital memories to life in the form of high-quality, true-to-life printed photos. With its advanced thermal dye sublimation technology, this printer produces stunningly vibrant and clear images that will allow you to relive your best memories and anecdotes. It applies heat to melt ink from the ribbon onto the photo paper; So you will see it prints different colors before producing the final colored photo. One ribbon could print more than 50 photos.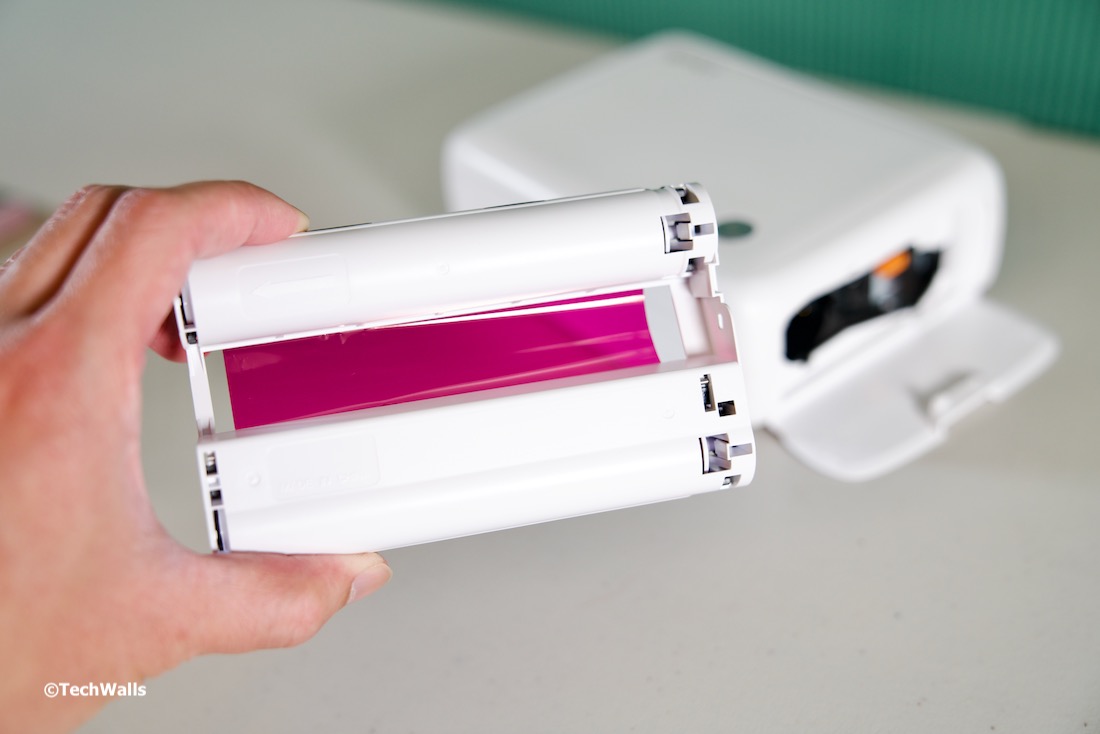 One of the most impressive features of the iDPRT Zeva 1966 photo printer is its ability to print a variety of photo sizes. In fact, this printer can print a total of 43 different photo sizes, making it incredibly versatile and suitable for a wide range of printing needs. Whether you want to print a large photo for display or a small one for your scrapbook, this printer has got you covered.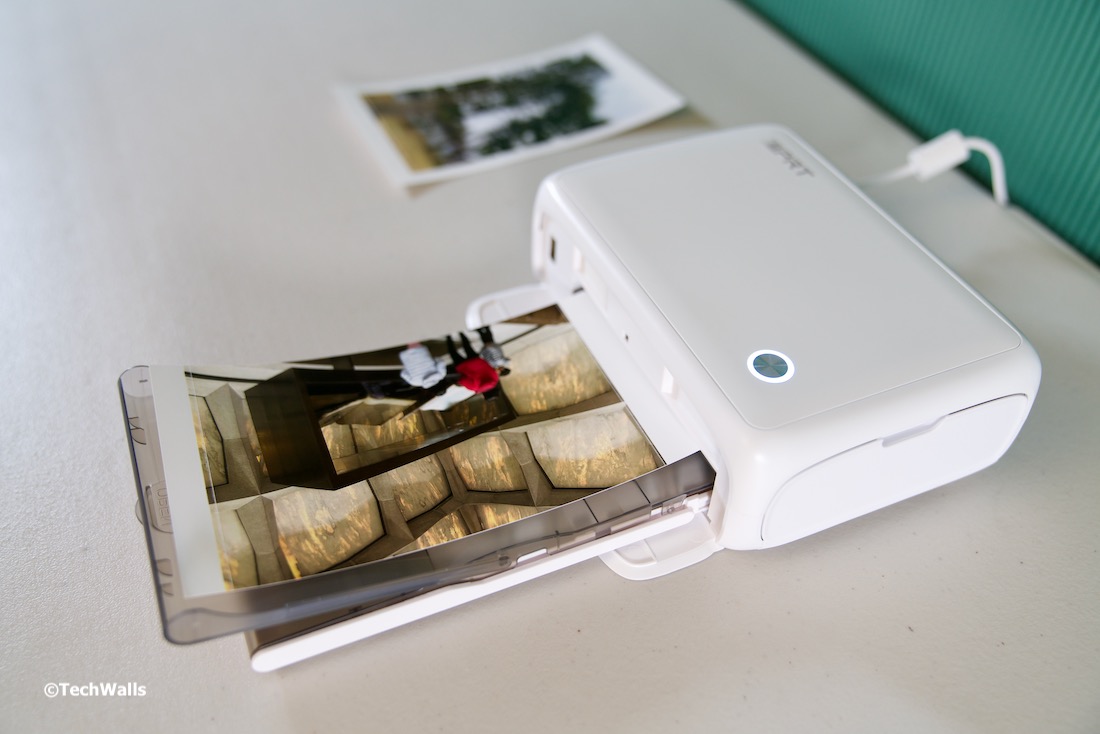 In addition to its versatility, the iDPRT Zeva 1966 photo printer also delivers superior photo quality that will last for years to come. This printer covers the last layer of the photo to protect it from water, fingerprints, scratches, light, and gas, ensuring that your photos will look just as beautiful years down the road as they did on the day they were printed. For the best printing quality, it is recommend to use iDPRT photo papers.
One of the most user-friendly photo printers on the market, the iDPRT Zeva 1966 is easy to set up and use. With its wireless connectivity and compatibility with iOS, Android, and PC, you can print your photos from your smartphone or computer with ease. Additionally, the Heyphoto app offers AR features that allow you to embed videos inside your photos, adding an extra layer of fun and interactivity to your printed memories. This feature is promising but the photo clipped from the video is a bit blurry and the AR camera does not always work properly.
Whether you're looking to create a beautiful photo album, a scrapbook, or simply print out some photos to hang on your wall, this printer is a great investment that will allow you to cherish your memories for years to come. The printer makes the photo printing process easier and I'm really impressed with its beautiful, detailed, and vibrant photos.
iDPRT SP450
The iDPRT SP450 is a high-quality thermal label printer designed to meet your label printing needs. This compact printer is equipped with features that make it easy and convenient to use, while also providing you with high-quality printing. Whether you're running a small business or need a reliable label printer for personal use, the iDPRT SP450 is the perfect choice. This is the smallest thermal label printers I've ever tested here, measuring just 7.3 x 3.2 x 3.4 inches and weighs less than 1.4 lbs.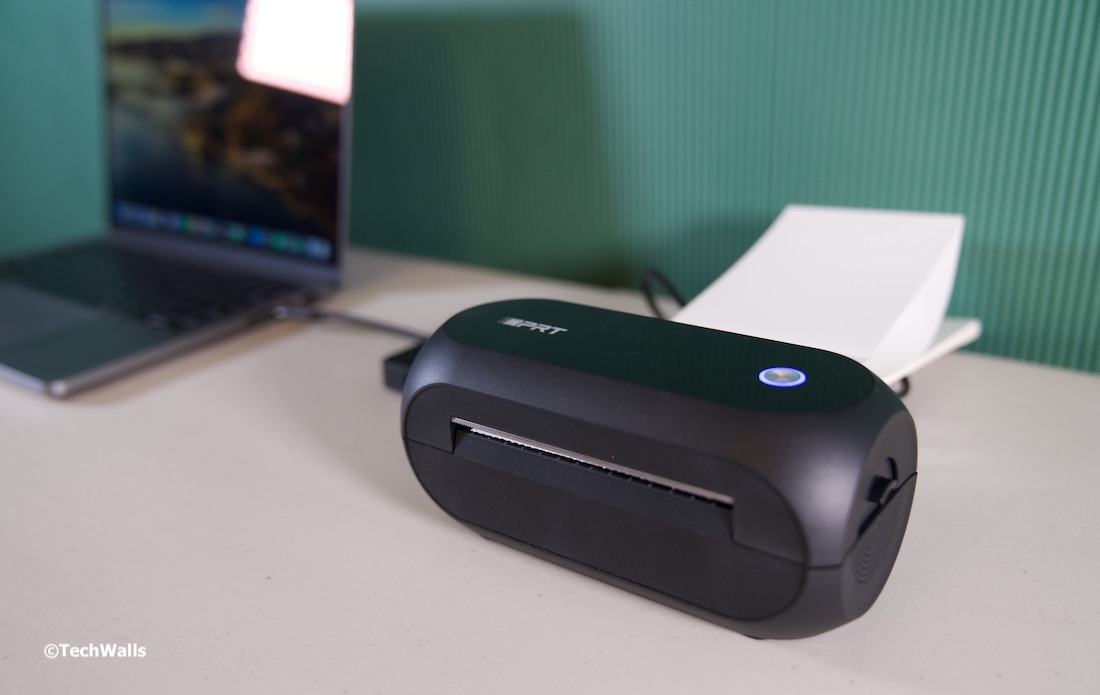 With a resolution of 203 DPI, the iDPRT SP450 thermal label printer offers ultra-clear printing that ensures every detail of your label is scannable and readable. The waterproof and smudge-proof printing paper also ensures that your labels remain clear during long-term transportation, even in bad weather conditions. This high-quality printing feature ensures that your packages reach their destination, with labels that are easy to read and scan.
The iDPRT SP450 shipping label printer can print widths from 2″ to 4.25″ (50mm-108mm), which meets the needs of various label printing requirements. This thermal label printer can print different types of labels, including 4×6 shipping labels, ID labels, warehouse labels, etc. You can also use this shipping label printer to label file folders or bottles at home. The auto label id tech identifies the size of your label, allowing you to print with ease and without worry.
The iDPRT SP450 label maker is compatible with major shipping and e-commerce platforms, including eBay, Amazon, Easy, Shopify, ShipStation, Endicia, Dazzle, etc. This feature makes it easy for you to work with multiple couriers that use different shipping label formats. With the iDPRT SP450 label maker, you can print labels for different couriers with ease.
This label printer for shipping packages can print at a high speed of 5.9 IPS, and can print 72 4×6 labels per minute. The upgraded printer head ensures that this label printer has a long service life, and can print more than 18 miles long paper. This thermal label printer will automatically correct the position of long printer paper for better printing during high volume printing. This feature ensures that you can print high volumes of labels with ease and without any issues.
It is compatible with Windows and macOS. Connecting this label printer to your computer is easy, and you can start printing instantly once you download the driver from the iDPRT official website. With the provided Free iDPRT Label Designer Software, you can easily create custom labels, such as DIY labels, FBA labels, address labels, reminder tags, etc.
In conclusion, the iDPRT SP450 is a reliable and efficient thermal label printer suitable for various label printing needs. With its high-quality printing, compatibility with major platforms, and easy setup on multiple systems, this thermal label printer is a must-have for small businesses and personal use. If you're looking for a thermal label printer that offers ease of use, high-quality printing, and versatility, the iDPRT SP450 is the perfect choice.
iDPRT SP420
The iDPRT SP420 thermal shipping label printer is a versatile and high-quality label printer that is suitable for use with multiple operating systems such as Windows, Mac, and Linux. It is compatible with all major shipping and e-commerce platforms such as UPS, USPS, Amazon, eBay, Etsy, Shopify, among others. This feature makes it ideal for businesses that use multiple platforms to sell and ship their products.
One of the outstanding features of the iDPRT SP420 thermal shipping label printer is its ability to support label widths from 0.79 inches to 4.85 inches (20mm-118mm). This makes it suitable for printing different types of labels such as shipping labels, barcode labels, and product labels. It has a high printing speed of 5.9 inches/s (150mm/s) and high-resolution technology that ensures efficient and accurate printing, saving time and money.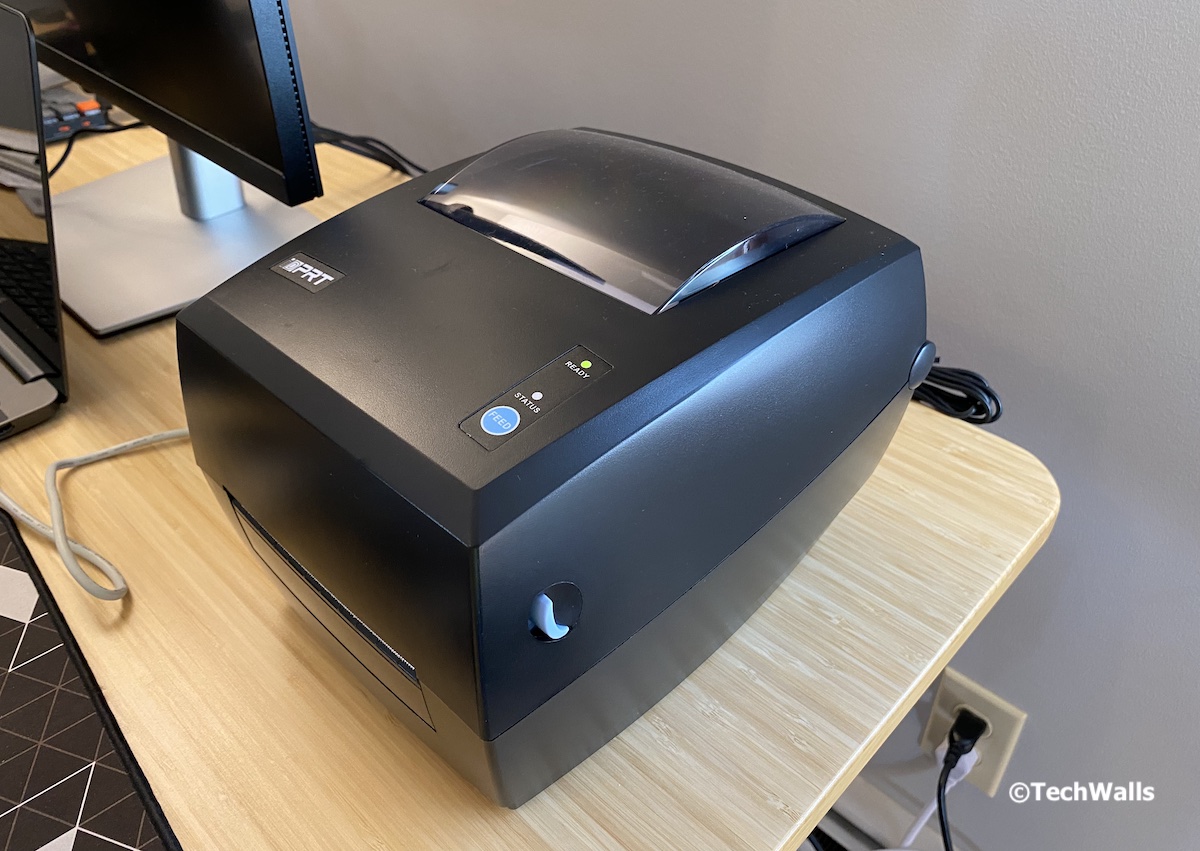 The iDPRT SP420 thermal shipping label printer has a space-saving design with a transparent top cover that enables easy monitoring of the label consumption. The printer has a paper capacity inside that supports both the roll and fan-fold thermal labels. This feature makes it more flexible and convenient to use without a label holder, saving a lot of office space. Additionally, the labels stay clean and in good condition when not in use, thus ensuring their readability and accuracy.
This thermal label printer has a high-speed printing capability of up to 6 IPS, enabling it to print 72 labels per minute. The labels printed by the iDPRT SP420 thermal shipping label printer have high resolution, making every detail of the label efficiently and effectively scanned and read. This makes it ideal for use in retailing, inventory, warehousing, transportation, and other areas that require high-quality printing.
The iDPRT SP420 thermal shipping label printer is made of high-quality materials with a TPH coating on the outside, making it resistant to abrasion and destruction, and extending its life. It comes with a USB disk, CD with driver, and a guidebook, and the driver can be downloaded online via the official website. The Free Bartender Label Editing Software provided with the printer makes it easy to create any label you want to print.
In conclusion, the iDPRT SP420 thermal shipping label printer is a versatile and high-quality label printer that is suitable for multiple operating systems and e-commerce platforms. Its ability to support different label widths and high printing speed and resolution make it ideal for businesses in various areas. The space-saving design and high-quality materials used in its construction make it a durable and reliable label printer for all your printing needs.
Disclosure: We might earn commission from qualifying purchases. The commission help keep the rest of my content free, so thank you!