I've tested many cheap wireless in-ear headphones, however, their quality is just average and honestly, I am not using anyone of them. The iClever Magnetic Bluetooth 4.1 headphones are still considered a budget option but they are more expensive. What do you get with the extra $10? Let's find out in the review.
Unboxing Video
Design & Features
Similar to other cheap wireless headphones, the iClever is not totally a wireless one as there is a cord connecting the two earpieces. They are a little bigger than many earbuds but it doesn't affect the comfort at all. I'm pretty surprised that they are kept snugly in my ears and I don't feel any pain after wearing them for a couple of hours.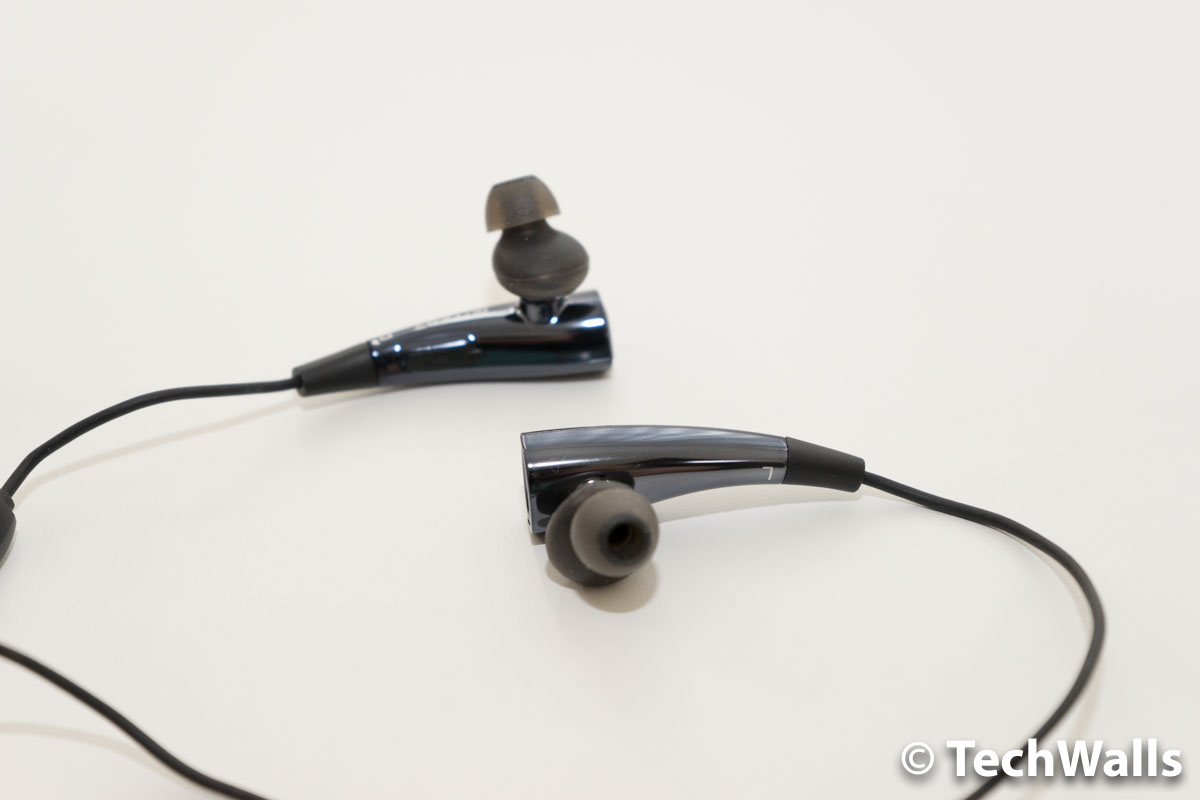 Notably, there are magnets inside the 2 earpieces and they can be used to control your music and phone calls. For example, when you want to pause the music, you can just remove the earpieces from your ears and snap them together, then the headphones will loop around your neck securely. You don't have to worry about losing the headphones when you are not wearing them on your ears. Besides, when you receive an incoming phone call, you can just detach the earpieces and put them onto your ears to start the conversation. It's that easy and convenient.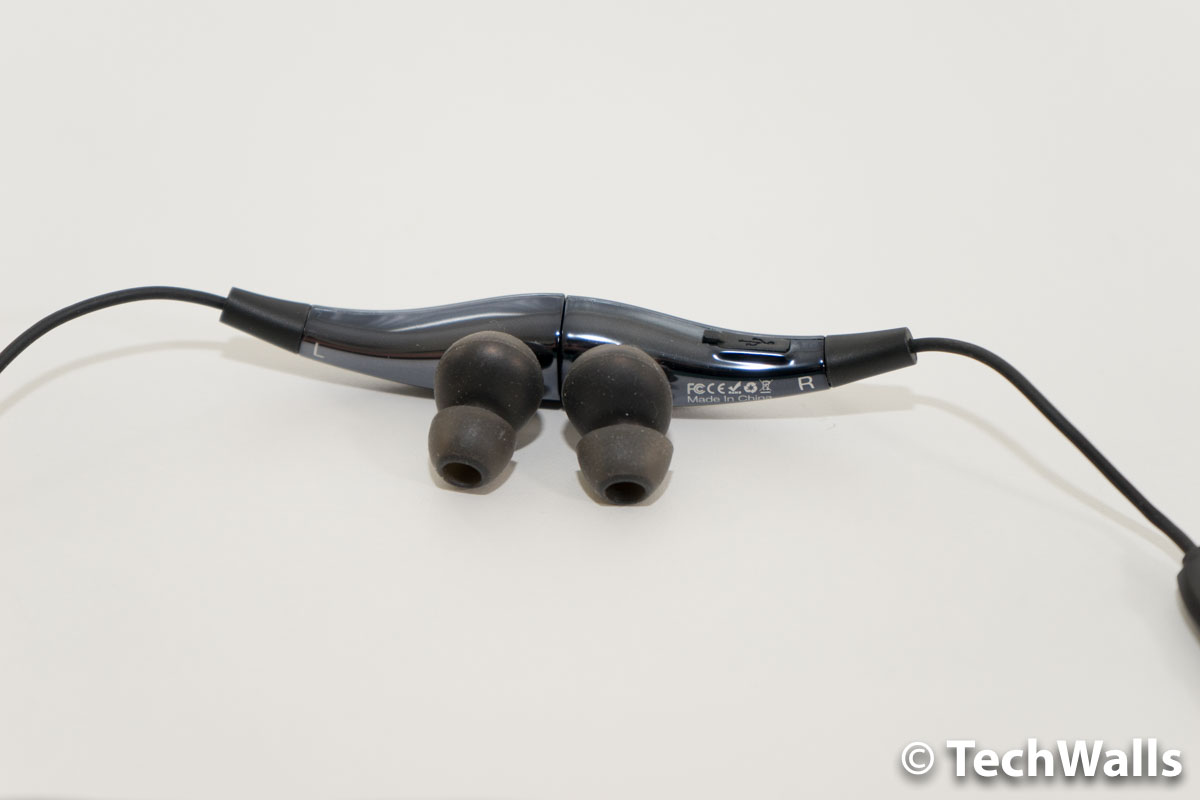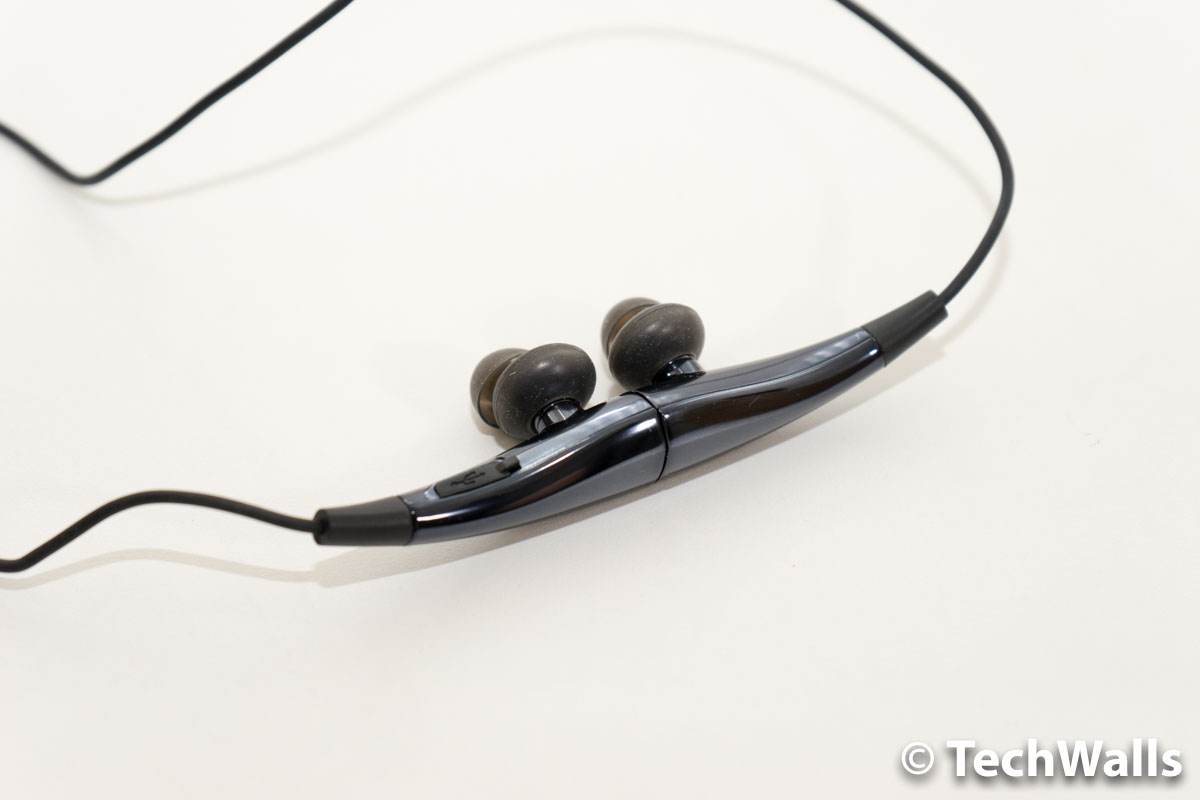 They are obviously a good choice for usage in the gym or while running. They are IPX4 rated for splashproof, so you won't have any problem using them outdoors.
The inline controls allow you to play/pause music, receive phone calls, and adjust volume. You can also find a built-in microphone there.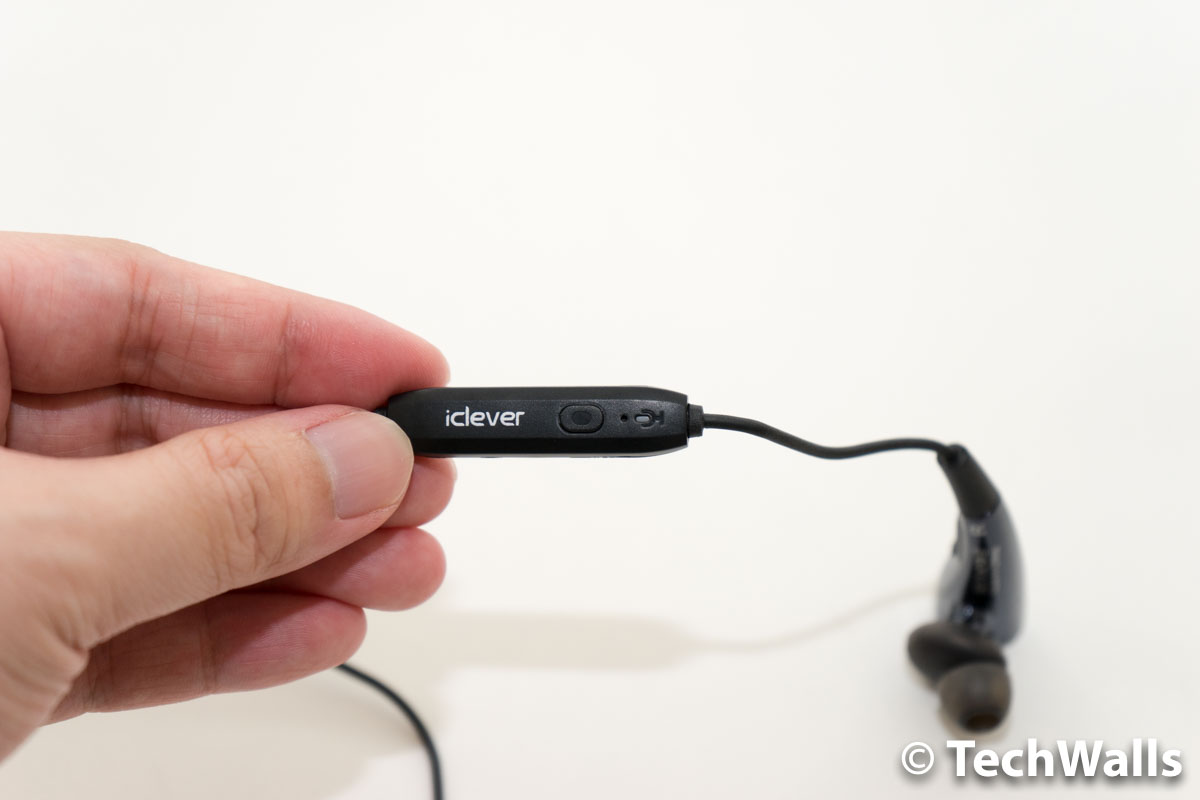 However, the headphones still have some limitations like average battery life and inconsistent Bluetooth connection. The battery is said to last up to 7 hours but it is drained out just after 5 hours in my test. The Bluetooth range is also underwhelming, I was even disconnected occasionally when I used the headphones with my smartphone.
Audio Quality
There is nothing special about the audio quality of the iClever Magnetic. They sound very similar to other in-ear headphones in this price range. The sound is fairly warm with an overwhelming bass response. I don't really like this sound signature because my ears could get fatigued in just about 30 minutes. The bass is boosted but it is not really deep and thunderous as I expected.
The headphones sound good for some specific music genres like pop or EDM but it shows a lot of drawbacks when playing other genres that require more accurate presentation. If you prefer a bright and clear sound, you shouldn't pick these headphones.
An advantage of the iClever headphones is that it provides a great noise isolation. I can wear them on the streets and still manage to enjoy my music library.
Conclusion
Pros
Smart design
Comfortable for long sessions
Cons
Average battery life
Sound is a little muddy
The iClever Magnetic headphones are available for less than $30, so you shouldn't raise the expectation bar too high. They are actually an acceptable pair of headphones with good design. The sound is not great but it is not bad as well. I recommend this product if you need cheap wireless headphones that you can use everywhere.
Disclosure: We might earn commission from qualifying purchases. The commission help keep the rest of my content free, so thank you!