IBM is expanding the scope of its big data analytics offerings to include smart weather forecasting. This after the company acquired the Weather Company for more than $2 billion.
The acquisition is expected to see the combination of the Weather Company's digital and technology assets with IBM's Watson cognitive computing, a powerful tool that can predict things with stunning accuracy.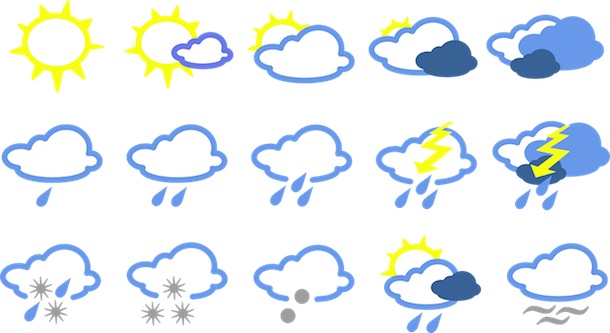 With the potential consolidation of the Weather Company and Watson, IBM is bringing a whole set of capabilities in big data and weather forecasting combined to forecast future weather conditions and potential disasters with a higher level of precision.
If you are not familiar with Watson yet, here is a brief primer on the technology. It currently powers major medical research to help physicians analyze large amounts of data in only a matter of days or weeks, a task that would have been impossible to achieve a few years ago until the birth of Watson.
The Weather Company, meanwhile, boasts of its billions of data sources from various sensors the company calls reference points. This is in addition to the millions of mobile devices that supply weather data to the company, as well as information coming from airplanes.
Combined all together, you can only imagine how big a data universe that would be for Watson and IBM cloud to process and examine to gain insights for customers who will be using the information for their unique needs.
For the record, this would not be the first time IBM will be investing heavily on weather data. IBM had also collaborated with the government in the past for several weather-related projects. For example, the company worked with the United States National Oceanic and Atmospheric Administration to develop forecasting models, and with the Energy Department to try to predict cloud formations in the future.
IBM's capabilities to perform those tasks will be better enhanced with its newly opened access to billions of data points, providing for a more effective and accurate way of predicting weather.
With Watson coming into play with the Weather Company, the possibilities are infinite. Imagine a system that will give specific details about what time of day a mass of cloud will form and for how long, as well as provide instructions and suggestions in the event of rain or a severe storm.
From the point of view of a consumer like me, that would be an interesting product, a sort of artificial intelligence that seems to think on its own.
Disclosure: As an Amazon Associate, I earn from qualifying purchases. The commission help keep the rest of my content free, so thank you!