Who will ever want to cover the beautiful all-metal HTC One M8 with a case. I tried the Incipio DualPro Shine case on mine and that seems to be a bad idea. I removed it just after a few days.
Now, I am trying the official HTC Dot View case. I expected more in the case because it looks nice and comes with some interesting features. Let's check it out.
Overview Video
Design and Features
You are probably wondering what differentiates the Dot View case with others and why you should sacrifice the aesthetics of your HTC One M8. There is nothing special about the materials of the case. The back panel is made of plastic while the front flip cover is made of rubber. However, as you can see in the pictures below, the front cover has a lot of tiny holes in grid. What's the purpose of this design?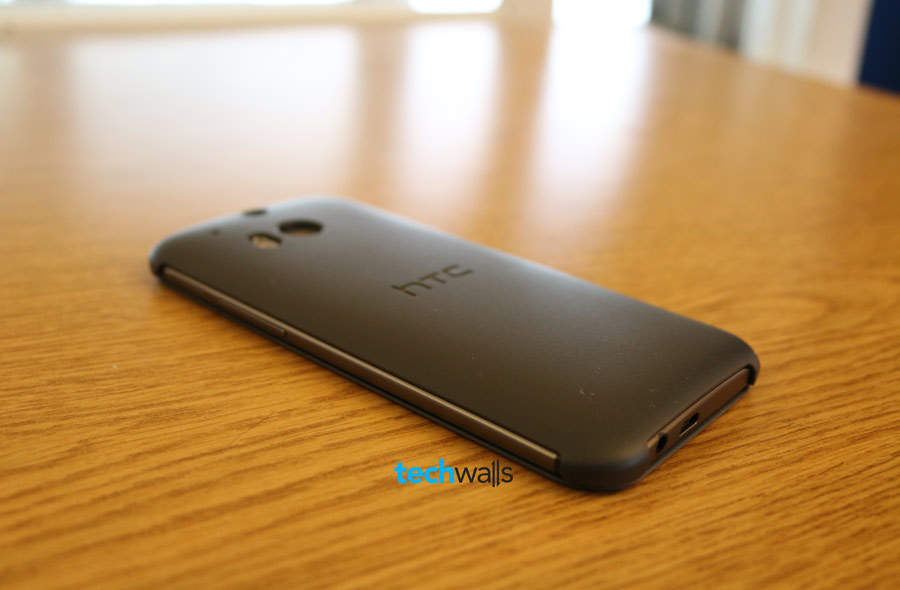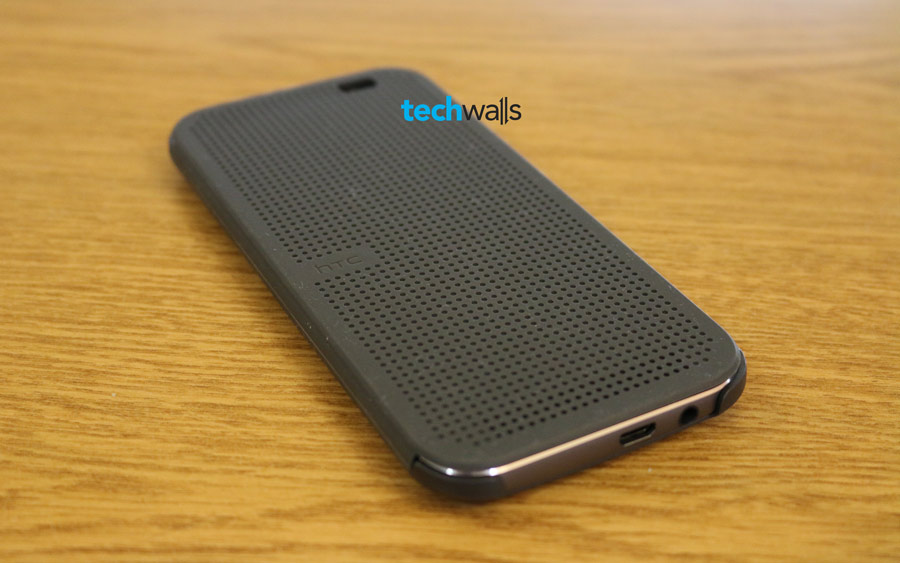 The stylish dot matrix design is used to access some phone functionalities without opening the front cover. The idea is somewhat similar to the Samsung S-View Case, however, the retro style is much more interesting and unique. Basically, we will be able to view the time, weather, answer/reject phone calls, see caller's name, receive notifications of incoming messages, alarms and low battery. All of those features work well, I just couldn't see notification when I got new mails.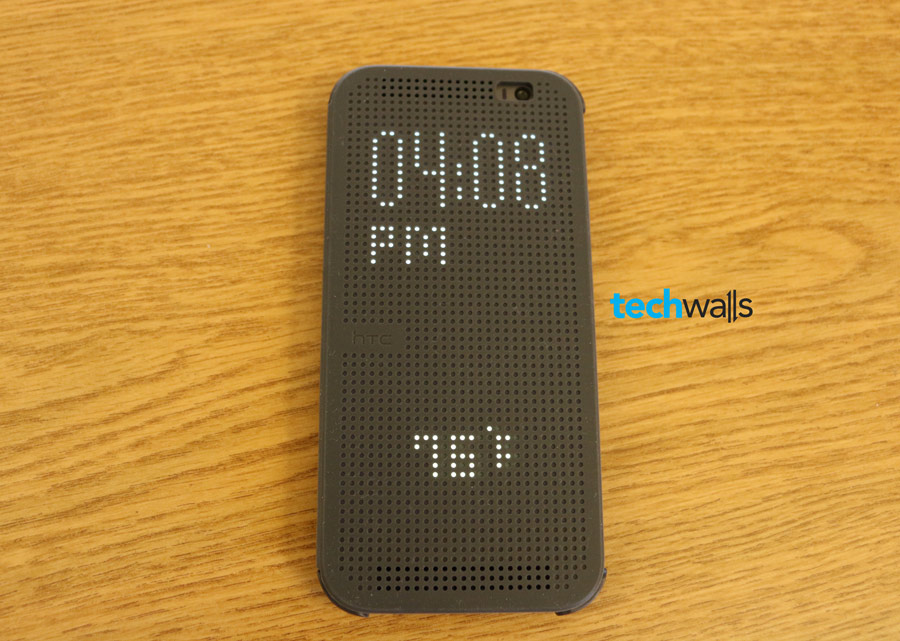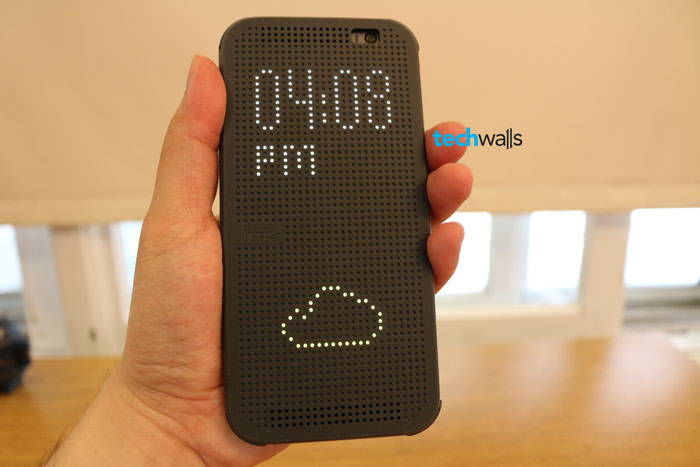 I really love the idea, but again, this is not a perfect case. The rubber flip cover is like a dirt magnet, and as you can see in the pictures, the case looks dirty after just a few touch. Moreover, it is not easy to clean the rubber material.
One more disadvantage is that the front cover can't be folded back completely flat because the HTC One M8 has curved back. Therefore, holding the phone is not comfortable and you can drop it anytime.
Protection
The back of the case is made of hard plastic, so it can protect the back of your device better than the rubber front cover. However, as the edges are not raised above the screen surface, your screen still can be damaged if you accidently drop it. I haven't really dropped my phone yet, but it seems like the phone could be easily slipped out of the case because I could remove it quite easily. Therefore, I'm not really confident with its protection functionality.
Conclusion
The Dot View case is available on MobileFun for around £29.99. I like the idea and its nifty features, however, there are still a lot of problems in the design. The case is made of cheap materials, it doesn't offer the best protection for my phone, and it totally ruins the premium feeling of the HTC One M8. We are not recommending this case at the moment, especially when it is very expensive.