Web hosting has been changed a lot in the last few years. We have witnessed shared hosting becoming a popular alternative for users and businesses around the world. While this type of hosting offered certain advantages, it also suffered major downfalls as well.
A virtualized server acts as a remote server to a user and offers an isolated hosting environment with a specific set of resources. Each VPS hosting account can be upgraded and customized with regards to the requirements of your website.
When pertains to a VPS and its role in the SEO of your website, it is the least talked topic among the masses. However, in reality, a hosting service can bring both success and failure to your SEO. Let's see how a VPS hosting can boost your SEO.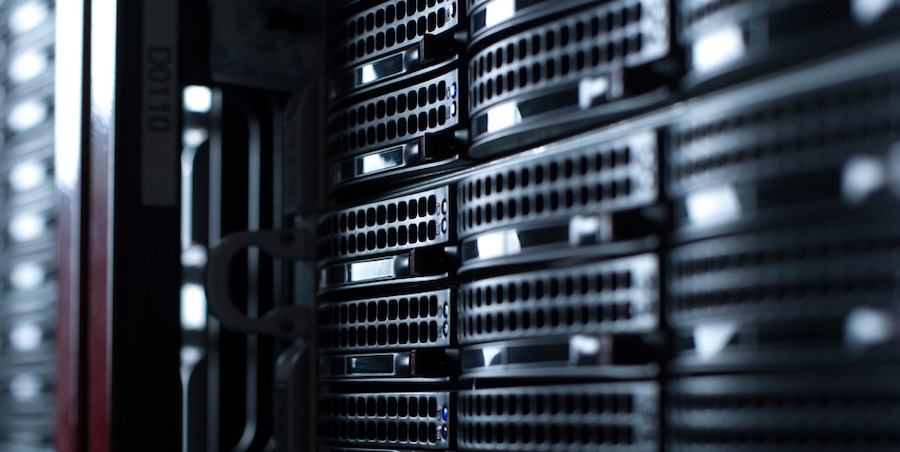 How does a VPS hosting service affect SEO?
Your hosting package plays an important role in not just the performance of your website, but also in the SEO. Majority of the users bicker about not getting the desired results and blame the provider. However, what they do not realize, it is not the service provider that came as a cause.
Instead, it is the wrong selection of the package that you chose for a hosting alternative. You need to be extremely certain about your specifications with regards to your resource consumption. Depending upon your viewer traffic and database load, choose a package wisely.
Your website's SEO performance is entirely based on the below-mentioned factors;
Speed: The speed of your website gives additional SEO advantage to you as compared to a website that runs slower. Needless to say, the ranking is the foremost factor that every online business looks to gain for. The more speed your website has, the better will be the ranking.
There are a number of factors that affect the speed of your website and choosing the right VPS hosting provider is one of them.
A prominent service provider is well equipped with modern hardware and updated software. Also, if you take a look at the reviews given by their end users, they are mostly positive. Therefore, you must choose a provider that has a good infrastructure to sustain the speed of your website.
Security: If your website is hosted on a server that is not integrated with industry-standard hardware and software, it makes you vulnerable to malicious cyber threats. This may sound like not so important aspect in the beginning, but in the long run, it affects the security.
Intruders and malicious malware are crawling like spiders over the Internet these days. They often look for not so secure servers and target them for their selfish gains. Once they find one, they breach into the server and start messing with your server configuration.
Uptime: No one likes to visit a website that shows the message, "site is not available". It's ironic that some hosting providers do not pay much attention to this part. However, there are some noteworthy providers that offer one hundred percent uptime to their users.
Google has a strict policy for the websites. The search engine wants all the websites to offer good user experience to their visitors. From an SEO forefront, if a website continues to show its unavailability, Google downgrades its ranking in the search engine.
Support: Support also comes as an extremely important aspect that connects with SEO in one way or another. Your service provider must be capable of helping you with server management that eventually leads you to good SEO ranking.
For instance, if your website requires to have SSL (that is https), it is your hosting provider's responsibility to offer you the much-needed support. It does make a lot of difference if you really are focused on the SEO performance of your website.
Additional benefits of VPS for SEO
VPS comes as a strong base for the SEO of your website in a number of ways. Having a VPS alternative for the multiple websites allows you to have certain advantages in your search engine optimization efforts.
The adequate supply of resources, along with enhanced control and top-notch security offered by a VPS account, pulsate the performance of your website. In simple words, it gives the added boost to your website when it comes to optimization.
It decreases the load time of your website (often comes as a necessary aspect in SEO) and maximizes the speed by allowing it to consume the required amount of resources. It enhances the user experience and brings more traffic to your website.
Faster and adequately performing pages engage more users to come visit your website. Therefore, it decreases the bounce rate and keeps other users to not to return back to the websites that have a lower load time.
Engaging in such productive activities can make you familiar with a lot of aesthetic and mechanical performance of your website. Bounce rate is yet another crucial SEO metric that defines the aesthetic performance of your website.
Installing plugins and applications
Hosting a website on a VPS server allows you to install enough software and applications of your preferences. Since a VPS account offers you more control over the panel as compared its shared hosting counterpart, it gives you more freedom in installing plugins and apps.
Apart from that, you can also install web analytics applications that help you in monitoring the performance of your website. Also, adding relevant plugins will make you have more digital properties.
You can choose to install Yoast plugin and it helps you in leveraging your SEO search. Search Engine Optimization can bring good results in both viewer traffic and ultimately the sales outcomes. Speaking of which, VPS can help you in unimaginable ways to boost your SEO.
Conclusion
Now that you are aware of the fact that a VPS hosting can be advantageous from an SEO point of view, you need to be certain that you are choosing the right provider as well. In brief, you can totally rely on an excellent VPS service for both hosting and SEO needs.
Disclosure: We might earn commission from qualifying purchases. The commission help keep the rest of my content free, so thank you!