When it comes to bringing traffic to your small business website, one of the best techniques is SEO (search engine optimisation). The easiest way to describe SEO is it uses every opportunity to connect your website with search engine users through the use of keywords, along with various technical elements on the page.
Unlike paid advertising, SEO is designed to work over time rather than only give temporary results. The key of course with small business SEO is to understand your niche to begin with, as this will allow you to join the dots between you and your customers. Here are some top tips to get you started.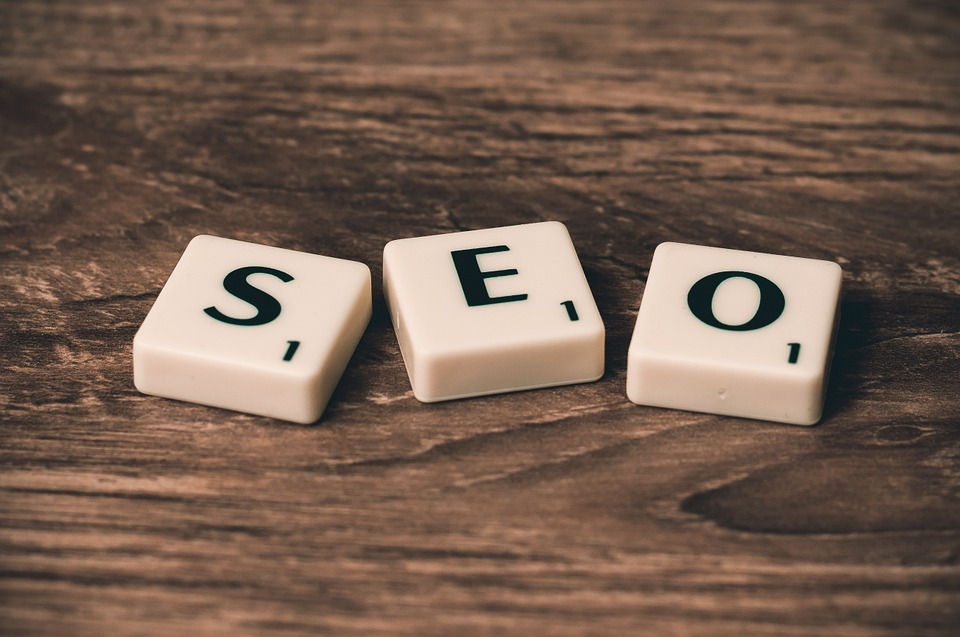 Choose your brand name carefully
This is a tricky starting point as it depends on how established your brand is. The last thing you'd want to do is change a brand name that has a high search volume behind it. But if yours doesn't (or if you are yet to choose a company name) then listen up.
What you have to consider is how memorable your brand name is, how easy it is to spell and also how SEO friendly it is. It's certainly not the case that you have to have a literal name for your business, but if you go too far the other way, your brand name may get lost in translation.
Your brand name is also going to correlate with your URL, which also needs to be SEO friendly. GoDaddy's domain name checker is a great place to start to see what is available. Ideally, avoid numbers, dashes, or spelling mistakes in your URL. The average domain name is 50-60 characters in length, so try not to exceed this as your users are more likely to enter the wrong information, potentially landing on a competitor page instead.
Know your who, what, why, where and how
Every website should have a spreadsheet of keywords as part of its SEO strategy. These keywords and phrases link with what you do, so that when customers type in these search phrases your business shows up in the results.
Keywords are unique to each business and industry, and require specialist software to scrape before transferring into a spreadsheet. But on a basic level, think about what your business offers, where it is based etc. For example, 'roofers in Texas', 'new roof Texas', 'roof repair Texas' etc.
These phrases have both the location and service people are keying in within their search. It's simply a case of applying the same logic for whatever your business offers.
Take your website design seriously
When you're a small fish in a big pond, it's easy to get complacent with your website design and its content. But to succeed, your website needs to be user friendly and structured in a way that stands out to search engines.
Whatever function your website offers, whether it's an online store or a marketing vessel to get customers to give you a call, users need to be able to find what they are looking for as easily as possible.
Complicated layouts, annoying popups, broken links etc will mean users will leave rather than stay. All of which will harm your SEO, let alone your revenue.
The written and visual content should also factor in your SEO too. If you're unsure, hire a copywriter or marketer with SEO skills to point you in the right direction.
Get blogging
If there's one thing search engines love about a website, it's regularly updated content. The easiest way to achieve this is to add a blog section to your website, aiming for a new post at least once a month.
A blog is yet another opportunity to target keywords, phrases and search terms that can bring people to your business.
Back to our roofing example, and you could create a post on 'how much does a new roof cost?'. By taking the time to structure the article covering all the roofing related questions people are searching for, you'd be surprised how effective this can be as a marketing tool.
Just remember to nail those H tags, as every element of your blog (including the file names of your images) need to be relevant to the topic.
Carry out regular SEO audits
It doesn't matter what size your business is, we all need to keep on top of our SEO. To do so requires regular auditing of your content, to see where it's at compared with your competitors.
An SEO expert can arrange auditing for you, as the software needed can be quite expensive and complex to understand. The results will also need to be implemented into your website. Essentially, they are looking for where each of your pages ranks, and the reason why they aren't at the top.
Errors can include technical issues, a lack of backlinks, not enough keywords and much more. Either way, staying on top of your search engine position will definitely pay off in the long term.
To sum up
If you haven't given much thought to your SEO up to now, or if your website isn't climbing the ranks then now is the time to address your strategy. Take the time to understand how your customers are finding you, aligning your SEO efforts to suit. By also regularly reviewing your analytics through SEO auditing, you can make sure your small business marketing is on point.
Disclosure: We might earn commission from qualifying purchases. The commission help keep the rest of my content free, so thank you!