Dedicated server hosting refers to web hosting where the servers used by a certain firm or company have been leased to them and they are being used privately. These servers are not shared by anybody and the organization has full control over them.
The server hardware that is used in this case is provided by the server company who provides support and help in server administration. For web hosting to achieve its targeted results there are certain things you show know about servers. There are things that you should always avoid so that your dedicated server is not messed up.
Not enforcing password security
When it comes to security weak passwords can be your undoing. Weak passwords are easily hacked and hence people can steal your information or bring your system down. You should therefore go for strong passwords to ensure that they will be very hard to crack. The password should also be changed regularly and it should only be shared among those who have been given security clearance.
Keeping your OS out of date
Operating systems are always being upgraded continuously. These upgrades are carried out because some flaws have been discovered or they are carried out to improve some features in the OS. If your OS is not kept up to date it will be vulnerable to attacks as security loop holes will have been discovered by attackers. To protect yourself from these threats you only need to update your OS regularly.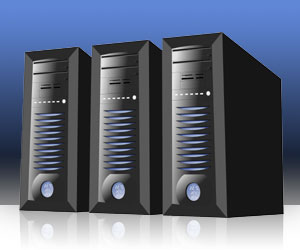 Failure to confirm your backups are working
You may set backups and assume that they are working but they are not. You should, therefore, confirm that your dedicated server is performing backups correctly to prevent any huge loss of data.
Failure to check resource usage
We at times fail to check up on how the computer is using up its resources. When the servers are working properly resource usage levels are at a nominal level. Any drastic change in their usage might be an indicator of server issues and should, therefore, be checked so that any repairs that may be needed are carried out on time.
Not securing remote management tools
All tools that can be used to access your server remotely may be a potential source of attack. If these are neglected they place you in a situation where you are easily susceptible to attacks. The programs together with the ports they access should be made secure and hard to attack.
Failure to check for hardware errors
The hardware could fail if not maintained properly. It is therefore only proper that you check your logs for any signs of hardware problems. This include disk read errors and overheating notices. They may be indicators that the hardware has problems and is in need of repair or replacement.
Use of outdated applications
The applications may be ignored and they end up becoming outdated. If they are left like that they may mess up your server. They will become the weakest point in the server and all attacks will be targeted at those points since they are easy to exploit. They should be kept up to date when you upgrade the server.
Use of an outdated control panel
At times you may fail to update your server panel. This control panel should be upgraded and so should the software that it controls. Updating the control panel does not simply just update the underlying panels. They at times also have to be updated manually so as to fix known issues and make the server secure.
Failure to review user accounts
User accounts of clients and staff who have been terminated may still be working. Their accounts should be deactivated as soon as you cut ties. When their accounts are still functioning you expose yourself to legal and security problems. Regular checks should be carried out to terminate accounts of people you are not associated with.
Failure to check the system security
Failure to carry out an analysis and audit on the system security is something that can land you in a lot of trouble. These checks can be carried out using remote audit tools. They check on system configuration and potential security risks. If they are carried out periodically they boost the security of the DDOS protected servers and any problems are discovered early on and can be tackled appropriately.
Disclosure: We might earn commission from qualifying purchases. The commission help keep the rest of my content free, so thank you!