Creating a YouTube channel is an easy process that you can complete in just a few minutes. However, growing your account and becoming an influencer is a much more challenging task than it seems.
Many creators try to discover how to get subscribers on YouTube with poor results. The first and biggest mistake that they make is that they don't choose a specific niche, which leads to approaching the wrong audience. For this reason, your priority should be to pick a niche that suits you. Then, you can learn how to get free YouTube subscribers. 
In this article, you are going to learn how to get subscribers on YouTube with simple techniques. All of them are easy to implement and are very effective. However, always remember that your creativity and originality are the traits that will truly make you stand out on the platform.
#1 Get the Proper Equipment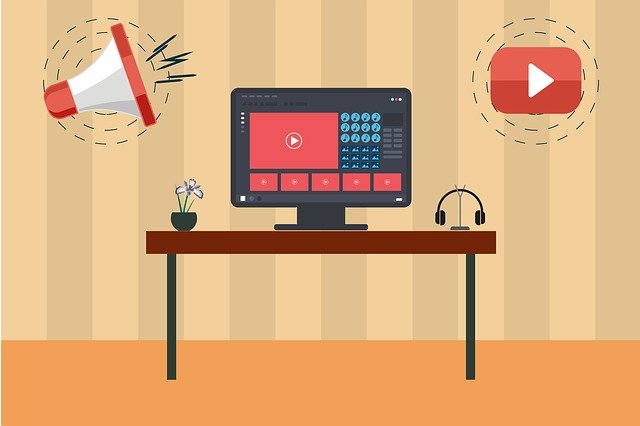 This first step is the only one on the list that requires the investment of money. However, it is important that you upload videos of the highest possible quality. YouTube is a very competitive platform, and only high-quality videos are those that manage to stand out. If you want to attract an audience and keep it on your channel, you have to offer them the best. Therefore, select a great camera to have amazing video quality. Then, purchase a microphone to have proper audio. Moreover, pick some lighting equipment that will truly make a difference in your videos. Don't forget to also purchase some editing software.
#2 Do Thorough Keyword Research
Search engine optimization (SEO) is an important element for succeeding on the Internet, whether you own a blog, a website, or a YouTube channel. With the proper implementation of its techniques, your content will reach the users looking for videos similar to yours. For this reason, proper keyword research will lead to many free YouTube subscribers. Moreover, among the keywords, you can find inspiration for future videos. By learning what users are searching for, you will be able to deliver to them the content they want, without ever realizing that they need it.
#3 Build the Hype for Your Upcoming Content
There is a high chance that you already have a lot of casual viewers that are not subscribed to your channel. However, all of these casual viewers could be your subscribers. The best way to make them want to follow your channel is to build the hype for your upcoming content. There are many ways with which you can do that. For example, you can talk about it at the end of your videos or upload trailers. Moreover, you can set a premiere date that will make your video visible some days before it becomes live.
#4 Reply to Your Video's Comments
If you are looking to learn how to get subscribers on YouTube, you have to boost your engagement with your viewers. An easy way of doing this is to reply to all of the comments that users have left under your videos. This way, you acknowledge their presence and you encourage conversation. By doing this, you boost the engagement of your videos, which is something that many other creators are purchasing. The higher the engagement of your content, the more likely it is to get recommended to more users.
#5 Use a Branding Watermark
A branding watermark is a small icon placed during your video. This feature is an essential one for every channel that wants free YouTube subscribers as it can become a direct subscribe button. When a user hovers his pointer over the branding watermark, he will see the subscribe button, which he can then click. This is a feature that you can combine with the other clickable elements, such as cards and end screens. All of these features aim to keep your viewers in your channel and boost your watch time.
#6 Create a Lead Magnet
Marketing experts will often tell you that if you are looking for ways to attract users to your channel, you should offer them something of value. This benefit you will be offering is called a lead magnet. For example, a lead magnet could be a giveaway, a contest, or any other additional benefit you can think of. The only thing that you need to consider is that it should be something of value to your target audience. If they find it attractive, they will willingly subscribe to your channel for a chance to enjoy it.
#7 Improve Your Videos' Watch Time
Watch time is the most important metric on YouTube since it influences whether your content gets recommended or not. For this reason, if you want to learn how to get subscribers on YouTube, you should learn how to boost the watch time of your videos. If you increase this number, then your content will reach more users, thus becoming more likely to get discovered by your target audience. As you realize, the number of views on your videos is also affecting your subscriber count. For this reason, the most successful accounts on the platform have boosted engagement.
#8 Create Multi-Part Videos and Series
An easy way to make users ask for more content is to start a multi-part series. By doing this, every user will return to your channel to watch the latest installment of your series. Some of them might even click the notification bell so that they get notified as soon as you upload it. Nevertheless, keep in mind that your series' success depends on its first episode. Namely, it should be fund and interested so that it makes the viewers feel invested in it. Moreover, you can add cliffhangers that will add the feeling of curiosity.
#9 Write Amazing Video Descriptions
Lastly, your video descriptions are the ideal place to add a clear call-to-action, which is to subscribe to your channel. If the user has found your video interesting, he will gladly click the subscribe button. These are all effective ways to get subscribers on YouTube. Try them all to start making your channel more visible.
Disclosure: We might earn commission from qualifying purchases. The commission help keep the rest of my content free, so thank you!