Gone are the days when people went to buy specialized camera for snapping photos. It is the age of multitasking devices now, and you won't see as many cameras around these days. What's the reason for this? People now prefer to save their money, and instead of spending too much cash on a multitude of gadgets, they just get a smartphone. A smartphone can act as a camera, and a pretty good one.
It is easier to handle, and some of the newer models are close in competing against results acquired from digital cams. Now which phones are most used by people to shoot photos? There is no sure way of finding that out, by social media must provide a good enough frame of reference. Researchers have found out that most of the photos uploaded on sites like Facebook, Twitter, Flickr and Tumblr are taken via iOS devices. And the most commonly used iOS device is the iPhone.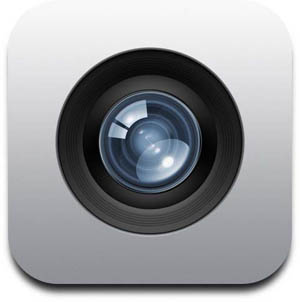 Apple knows the popularity of the camera in its devices, and that is the reason an 8 megapixel camera was introduced in iPhone 4S, as opposed to the 5 megapixel on offer in the previous model of the iPhone. But such a great hardware lacks a good enough software support and you will see that the camera app in iOS 5 is pretty simplistic and does not have a lot of options and customizable settings. This might be a good thing if you are in a hurry and want to snap a picture without much fuss, but if you like customization, it's not for you.
By default, there is not even a panorama mode in the iOS camera app. However, that is not entirely true, and Apple hid this camera mode somewhere in the settings. Now we will tell you how to get to the panorama mode in the iOS camera app.
Connect your iDevice with iTunes, and when it starts showing up in the sidebar, right-click it. From the popup menu choose Backup and let the software create a backup of your iPhone.
Download the file named CopyBot for your appropriate OS version. Here is the link you can look for the file.
Once downloaded, run the program and install it, which is really simple and does not require too many complicated steps.
After the application has been installed to your PC or Mac, go to the right hand pane and look for com.apple.mobileslideshow.plist file.
Once you have opened the file on the location specified above, the next step is to write <key>EnableFirebreak</key> <true/> right under the option named <key>DiskSpaceWasLow</key> <false/>
After you have made the entry, hit the Save button.
Now all you have to do is to exit the app, go to iTunes and restore your phone to the state it was previously in (thanks to step 1). You will see that panorama mode has been enabled in the camera app of your iPhone. The Panaroma mode can give you a new stylish option for taking snaps via your iPhone device and enable a functionality that is bound to make your iPhone camera more fun to use.
Disclosure: As an Amazon Associate, I earn from qualifying purchases. The commission help keep the rest of my content free, so thank you!