Changing your location on iPhone and Android is important if you want to protect your privacy. This is the reason many people prefer changing the location from time to time, so they can protect their location information. Plus, many games prefer using fake GPS location, so they can play the games without any geographical restrictions. If you are one of those who want to change GPS location without jailbreak, this article is for you. In this blog, you will learn how to fake GPS location and which iPhone spoofer is best for you. Continue reading the article for interesting information.
Part 1: Why Would You Fake Your Location?
There are lots of reasons why you need to fake your GPS location. Some of the common ones are as follows.
You can effortlessly play Location Based Games without any restrictions. Like you can easily play Pokémon GO without moving.
Spoofing your location also comes into play when you want to hide your identity on a dating application. In this way, the other person won't know your location and you can easily trick them without worrying about anything.
If you plan a trip to Dubai and want to tell your followers that you are in New York that is when iPhone location spoofer comes to the rescue.
By faking the location, you can also change the direction of different apps, such as Snapchat, Grindr, Pokemon Go, WhatsApp, Life360 app, Facebook, and more.
These are the common reasons why you should fake your location on iPhone and Android as well. However, everything has a drawback as well. So, here are the problems that you might face while Spoofing GPS.
Adding a fake location on your device will change the location of all the apps on your device.
It would be difficult to check the weather at your current location.
Part 2: How to Change Your Location on iPhone 2022?
How to change your location on iPhone? If you are planning to change your location, but don't know which tool is the best, then we recommend trying Tenorshare iAnyGo. This iPhone location spoofer is ideal for changing location with one click. Tenorshare iAnyGo is available for both Windows and Mac. Also, using this software, you can easily spoof location on social media apps, including Facebook, Tinder, Snapchat, etc. What's more, you can also fake GPS on Pokemon Go and enjoy all its features without any restrictions. Want to know more about this amazing tool? We have mentioned all the features below. 
1. Change location Without Jailbreak
Using this software, you can freely change GPS location without jailbreak. Plus, you can easily change iPhone location with 1-click.
2. Freely Change Direction with GPS Joystick
Using Tenorshare iAnyGo, you can easily change directions with GPS joystick. You can also use keyboards to control the movements.
3. Change Location of Multiple Devices
You can easily change location of around 15 iOS devices. Also, it makes sure that you can change location of different apps, including Facebook, Tinder, and other dating apps.
4. Import GPX File to Start Your Route
It allows importing GPX File so that you can start your route easily. In this way, you can hide your location from Find My Friends, protect your data and set your real location.
These are the main features of Tenorshare iAnyGo. Below we have mentioned the steps that you can follow to use this software.
Steps to Fake Your Location on iPhone with Tenorshare iAnyGo
If you don't know how to fake your location on iPhone, don't worry here is the complete guide that you can follow. After learning these steps, you can quickly spoof your location. Also, this method is safe and anyone can try it without facing any issues. So, let's discuss these steps.
Step 1: First go to the Tenorshare official website and download Tenorshare iAnyGo. Launch it on your computer and click the "Change Location" option. Now, click "Enter" to start the process.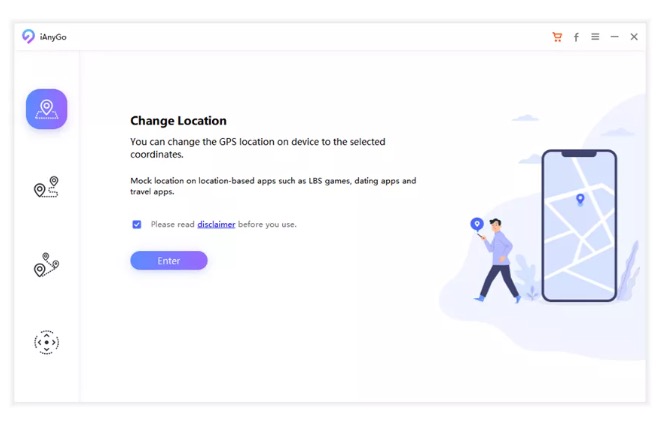 Step 2: Connect your iPhone with the PC using a USB cable.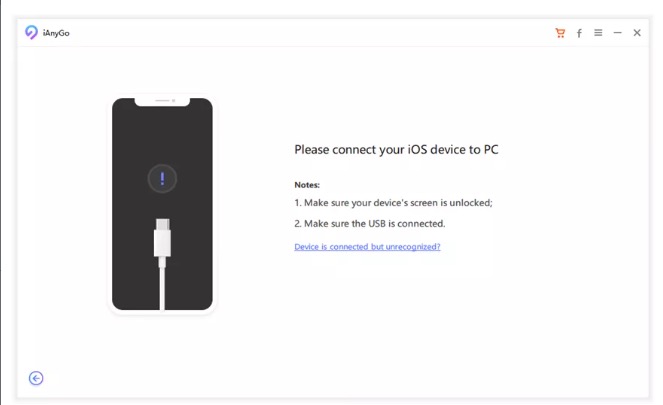 Step 3: This software will detect all the devices connected with the PC and will show you on the screen. Select the devices and click the "Next" option.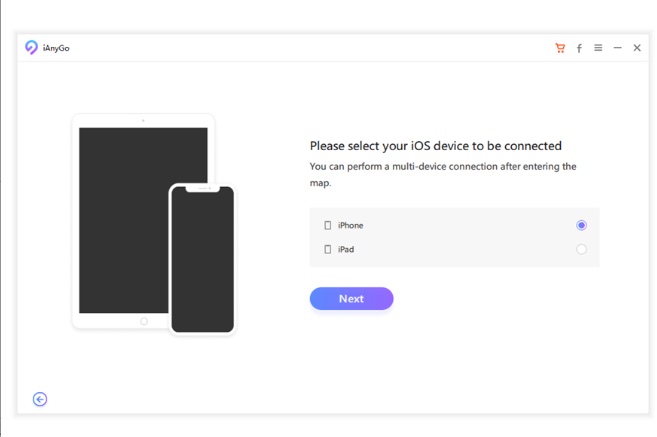 Step 4: Now, enter GPS coordinate in the search box and click the "Start to Modify" option.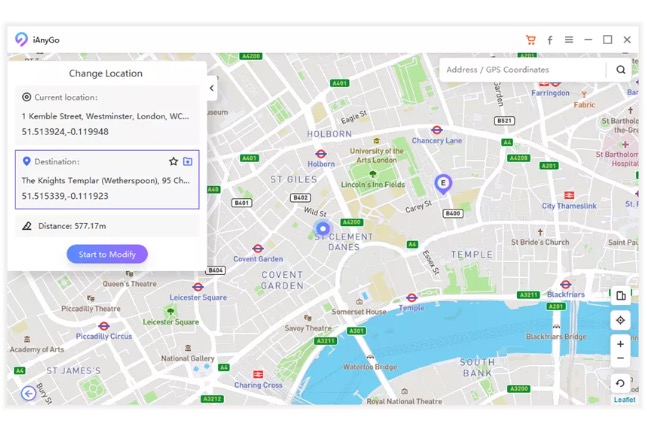 Step 5: Within a few seconds, location will be changed on your device. Make sure your device is connected during the whole process.
These are the simple steps that you can follow to change your location on iPhone. For Pokemon Go lovers, it is easier to change directions if you use the joystick movement of Tenorshare iAnyGo.
Part 3: How to Change Location on Android 2022?
If you want to fake your location on Android, you can download fake GPS location spoofer that helps change the location quickly. This application is compatible with all the Android devices and fake location in no time. Let's see how you can use fake GPS location spoofer.
Step 1: First install Fake GPS Free from the Google Play Store.
Step 2: Now, open the application and allow it to access your device location.
Step 3: In the next step, click the "OK" button and select the "Enable" option to start the process.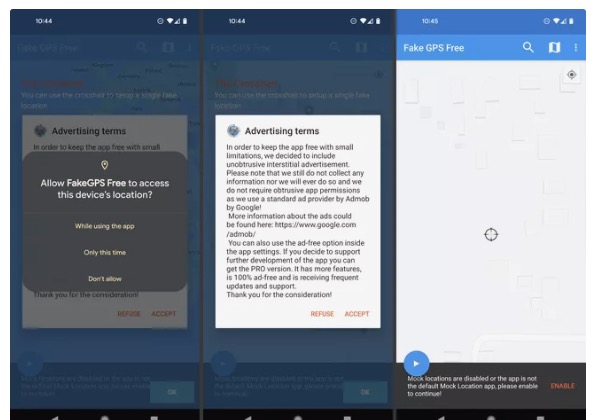 Step 4: Go to Developers Settings screen and click the "Select Mock Location App" option. From there, hit the "Fake GPS Free" option.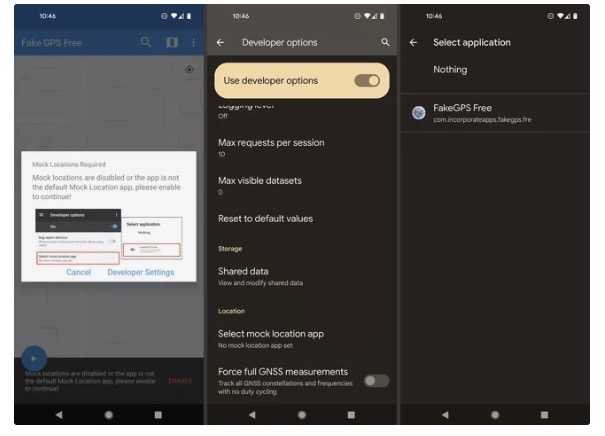 Step 5: Go back to the app and search for the fake location that you want to add. You can also use the play button to enable the Fake GPS setting.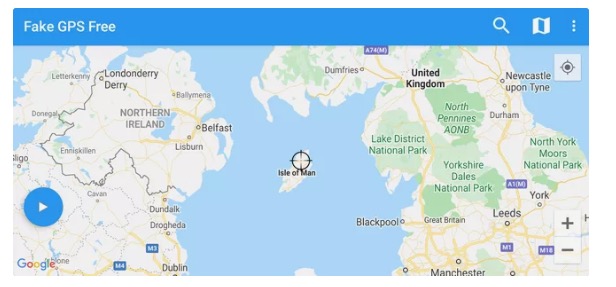 Step 6: That's it. You have finally changed the location on Android.
Final Words
Here we have explained everything about Fake GPS location and how you can change location without jailbreak. You can try all the ways mentioned above to fake your location on iPhone and Android. Also, we have discussed how to use Tenorshare iAnyGo which helps change location within a few clicks. In case you have more recommendations, feel free to share them in the comment section below and we will add them to our blog.
Disclosure: This is a sponsored post; We were compensated to publish this article on our website.
Disclosure: We might earn commission from qualifying purchases. The commission help keep the rest of my content free, so thank you!