The holiday season is full of joy and happiness, but it can also be filled with a ton of stresses. Handling your website or blog can be an added stress to all of these other stressors.
This makes it a wise choice to just take a break and relax, however this can compromise your website's traffic if you leave it alone and unmanned. No worries, today we will take a look how taking a break from your website during a holiday can not only be feasible, but can also make you productive.
Gathering Inspiration
When away from your website for a period of time, this gives you the opportunity for your brain to relax as well. From this, new inspiration is born, allowing you to make your website more fun and a bit better for the coming months after. Take this new opportunity for inspiration to good use and jot down new ideas that come to mind throughout your break. You'd be surprised what you come up with when other stresses aren't involved.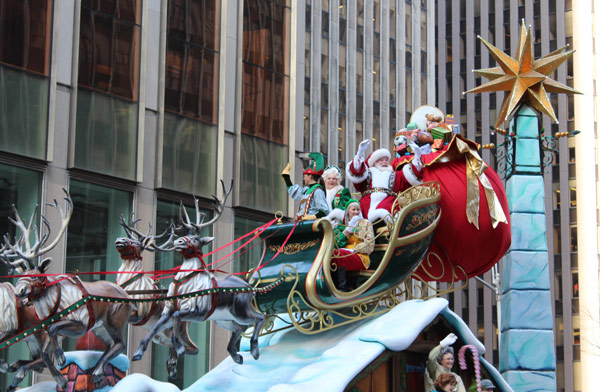 Write Throughout Your Break
Along with jotting down your inspiration, one great way to also keep your gears churning is to continue to write every single day during your break. This may seem contradictory, but let's take a professional football player for example. Even if he may not be playing a game on the field, he may still use his off-time to train and stay in shape. Take writing as your way to stay in shape. You don't have to publish any of the material, it's just a way to get your thoughts on paper (or on the screen). You may find yourself with something you could use when you get back to work.
Become More Personal
No matter what niche you write your website on, it can be very easy for you to have a distant tone with your writers as a way to stay professional. Even if this is your chosen tone, more power to you. But during the holidays, it can be a great time to publish a more personal post. These usually come natural to you and don't really feel like you're working on something.
They can be in the form of a video showing how you are using your own tips during the holiday season. For example, if you are a financial blog, you can show a video on how you are making use of apps to get the best deals on Black Friday. It lets your readers connect with you more, while making the workload a bit easier on you.
Highlight Others
During the holiday season, you may want to ensure that you are just cut off entirely from your website. No worries, we totally understand. However, there may be someone out there who wants to have the opportunity to contribute a piece to your website. You can combine these two situations into something that can make your break much more productive. This is through guest bloggers! You can contact individuals you want to contribute or you can have a sort of casting call. It increases interaction by your audience while still lessening the workload on you in the long run.
Disclosure: We might earn commission from qualifying purchases. The commission help keep the rest of my content free, so thank you!