Home robots have existed since the 1990s. An early example of this is the 2001 Electrolux robot vacuum cleaner. They are currently used for helping humans with many kinds of domestic chores.
Although home robot adoption is expected to significantly increase the next few years, the implementation of AI technologies for these robots is still fairly recent.
The introduction of smart, robotic vacuum cleaner points to a future trend, where people stop relying on personal labor, contractual labor etc. and instead outsource these jobs to robots. Globally speaking, the market for robotic vacuum cleaner is very small. While robotic vacuum cleaners are going to get better and better, they aren't quite there as of now. It is the future. They have improved so much over the last couple of years and are now very viable options to efficiently and effortlessly clean your apartment/house.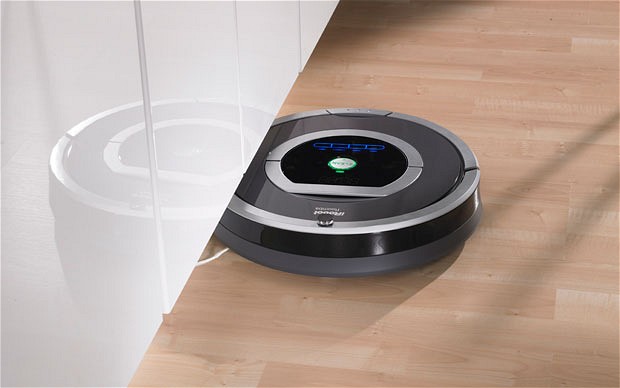 Over the past decade, there have been several dramatic improvements in cleaning robot capabilities. In fact, a few of the premium products in this market are currently in their 6th generation. Original Equipment Manufacturers are increasingly looking to adopt AI technologies, especially for vacuum cleaning, floor cleaning, and lawn mowing chores.
Robot vacuum cleaners are looking to transform the way we look after our homes and with continually improving features, they signal the start of an automated home cleaning revolution. Many of the top of the range robot vacuum cleaners include remote control capability through an accompanying app on a smartphone or tablet, as well as the ability to get your vacuum cleaning using the power of your voice using a voice controller and in some advanced models have scheduling facility as well.
As the intelligent cleaning devices in our homes get more ingenious and prices get lower, the ability to automate those time-consuming housekeeping tasks is now easier than ever. The days of carrying out mundane household chores are rapidly becoming a thing of the past.
While the possibility of robotic cleaning devices may seem like a very common thing in the future, they will still in many cases require human operators, as well as regular maintenance and servicing by humans. While they won't eliminate the human element, their potential to reduce human involvement to higher-level functions means more effective use of human capital and greatly reduced costs in the long term, particularly as the cost of these units declines with wider adoption and scaling of production.
Robotized vacuums are like the backbone of all practical robots made and yet to be made. That says a lot about the future of these devices. In a few years, therefore, we might not even remember how a "rudimentary" vacuum cleaner used to look like. That's just the start, given that all household items will go through the same gigantic change this one will. The future is already here.
In the end, it all depends upon the price factor and how smart these robot vacuums are. Keeping an eye on the technology price as it gets common and the urban trends, it is safe to say that in the next 8 to 10 years, robotic vacuums will as common as the "manual" vacuums these days.
Disclosure: We might earn commission from qualifying purchases. The commission help keep the rest of my content free, so thank you!