Are you looking to give your business a boost and create a more recognizable brand? Let graphic designs do the work for you. Graphic designs are a type of visual content that businesses use to create more brand awareness, advertise, and much more. The problem lies in the quality of these graphic designs. Not all graphic designs are created equally – some are too devastating to mention.
When you fail to engage a webpage's visitor within the first 15-seconds of them going on your site, there is a chance your graphics are to blame. When this visitor leaves your site, it is called a "bounce." Bounce rates are important in business. Most businesses should expect a bounce rate that averages between 26% and 70%. If you fall on the high end of the scale, it might be time to reevaluate your current webpage design.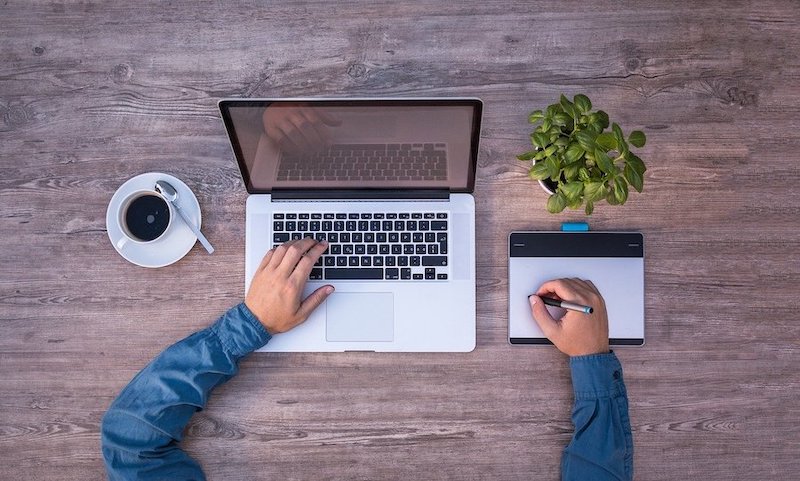 How Graphic Designs Enhance Business
The primary purpose of graphic designs is to convey a message without saying a word. Websites with the lowest bounce rates can grab the attention of their website visitors in under 15 seconds. They "bounce" when they aren't engaged, possibly going to your competitor's website. How can you use graphic designs to enhance and boost your business?
Makes the Website More User Friendly
Have you ever gone to a website only to get completely lost? Some poor graphics make it impossible to navigate them, making you more stressed than pleased with that brand. Clear and defined graphics make it possible to give visitors a road map of where to go on your site.
Well, thought out graphic designs also keep visitors from getting confused about your message. More often than not, people who try to use graphics on their websites overwhelm the visitor instead of engaging them. In this case, more does not equal less.
Keep it simple and don't try to over complicate things – your webpage visitors will thank you.
Building Trust with Consumers
One of the easiest ways to boost a business and marketability is to create trust between you and the consumer visiting your site. When your graphic designs make it hard for the consumer to understand your mission, purpose, or message, it creates a level of distrust. Consumers only want to do business or call upon the services of the businesses they trust. How many times have you driven out of the way because you trust a particular brand over another? You want to be the one that gets chosen over your competitor.
The Right Graphic Designs Aren't Hard to Find
What if finding the best graphic designs for your website or social media account were only a click away? Graphic design softwares changes how businesses handle graphic designs by offering an ever-expanding library of graphic designs in various scenes and sizes. Target your audience, choose your customizable template, customize, and let the graphic designs express your message for you. Speak louder without words using graphic designs to entice your audience and boost your business. There is a template out there that fits your website's mission and the audience you want to target – the right software gives you the tools to make it a reality.
Disclosure: We might earn commission from qualifying purchases. The commission help keep the rest of my content free, so thank you!