You use all kinds of Mac apps for different purposes in your life. TouchRetouch is great for refining your photos, Boxy to bring your Gmail to Mac, News Explorer to keep up-to-date with the latest news, and Ulysses for your writing needs. There is a new trend in the app marketplace – subscription.
If each app were to cost over $5/mo for subscription, you could imagine how much all your Mac apps are going to cost. There is the way when app subscription services like Setapp can provide you a cost-effective model.
If you have been using an app like Ulysses for your writing needs, you will be surprised to know that it has changed its payment model from one-off initial payment to a monthly subscription. Instead of spending $44.99 to get started, you can start using the app's full set of features of just $4.99/mo. But it is not the only reason why a subscription model for Mac apps is better.
User Guarantee
An app subscription model is beneficial for both the developers and users. From a user's perspective, you would always prefer to have an app that is backed by a solid business model so that it continues to exist in the future. You are going to save your data and work (depending on the type of app it is), and want to access it forever. A subscription model ensures that the developers behind your apps stay in business.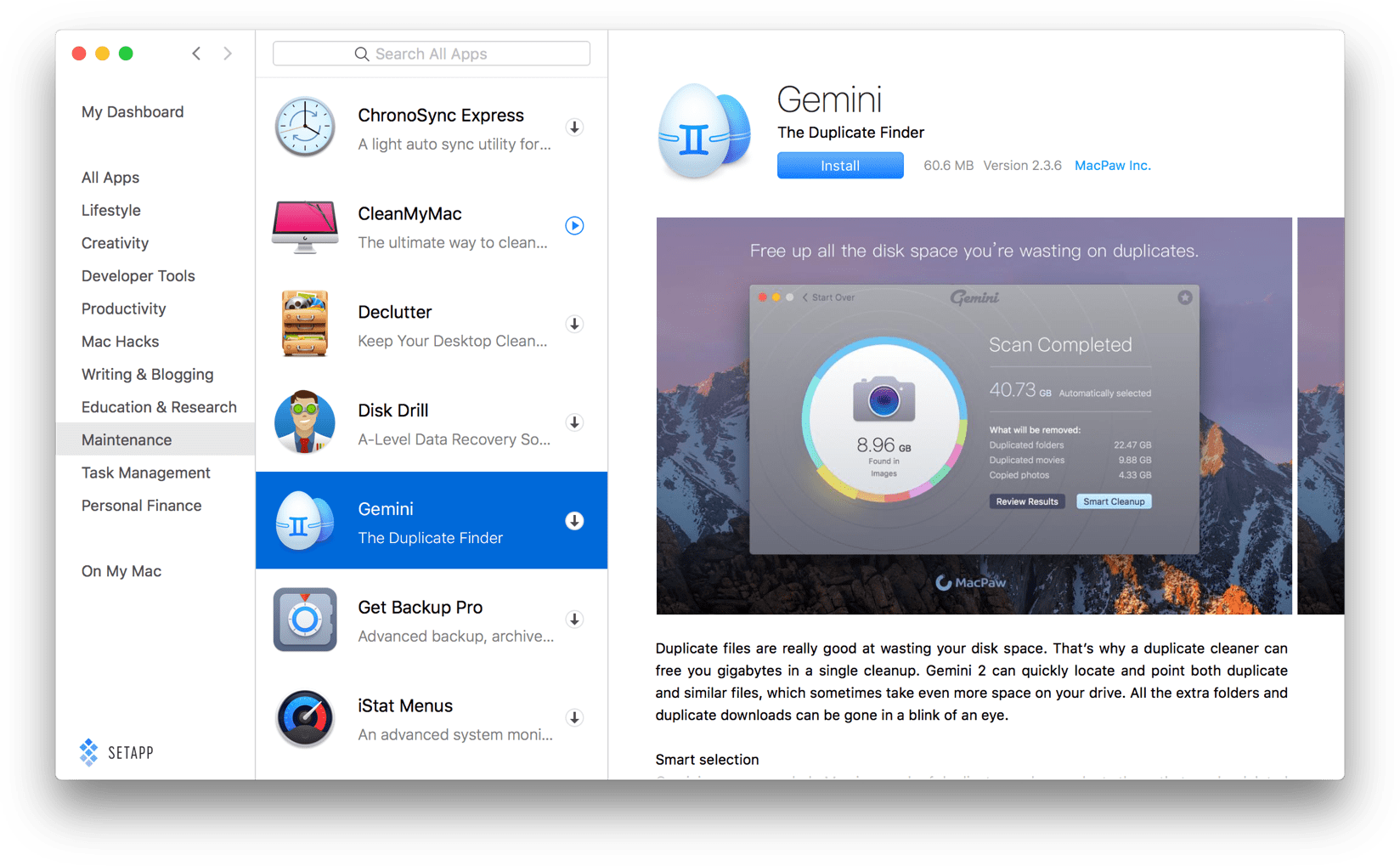 With Setapp, you can have access to over a hundred Mac apps for a tiny subscription fee of $9.99/mo. And this fee comes with the assurance that each app is here to stay and will undergo continuous updates and development. It means that you will not have to stop using it in the future. Changing apps is in itself expensive and time-consuming.
Value of Money
The app market is mostly dominated by $0.99 apps. However, these apps have changed the general perception about the apps that you really need and the ones you don't. However, the in-app purchases can mean that people spend hundreds of dollars to enhance the experience. And that is where the developers generate all their profits.
Setapp offers a "no in-app purchases" model. You can have access to over a 100 Mac apps for a tiny fee of $9.99/mo without any worries about updates and in-app purchases. Get access to apps from different categories including:
System improvement apps like CleanMyMac, Gemini, Mosaic, and others
Maintenance apps like Disk Drill, Endurance, Declutter, and WiFi Explorer among others
Lifestyle apps like Emulsion, Downie, Elmedia Player, Canary Mail, and much more
Task Management apps
Developer tools
Productivity apps
Creativity apps
Mac Hacks
Writing & Blogging apps
Education & Research apps
Personal Finance apps
And much more.
Imagine getting full access to the best image editing applications for just $9.99/mo. There was a time when you would have to spend hundreds of dollars to upgrade to a new version of the software.
Dedicated Development Efforts
Another advantage of choosing an app subscription service is that it allows the developers to focus on their existing users and continue enhancing the experience. Such a model doesn't require developers to continue reaching out to new users every year. It allows them to improve their product to keep the existing users happy. It means that you can expect new features, enhanced security, and better user experience.
Besides, being an existing user also gives you more importance. Your recommendations are going to carry more weight for the developers. Thus, there are many advantages of the subscription model for everyone, including general users and the development community.
Disclosure: We might earn commission from qualifying purchases. The commission help keep the rest of my content free, so thank you!