Productive meetings are breath of fresh air, especially when meetings are everyone's least favorite office activity. With the outbreak of the Coronavirus last year, many businesses were forced to send employees home. To their surprise, this remote work model actually became more profitable and productive, and many businesses have chosen to adopt either a hybrid or fully remote model for the coming years.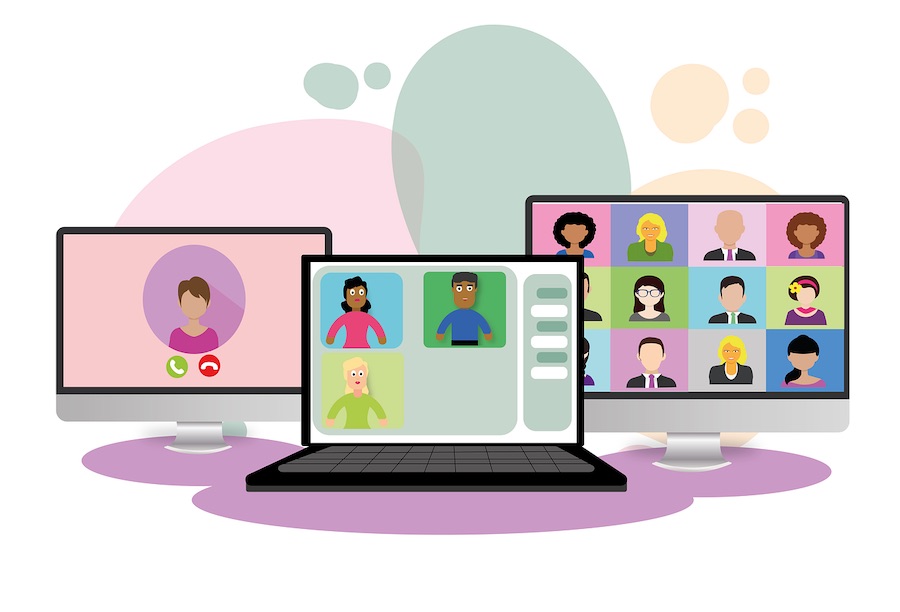 Working remotely means hosting meetings via conferencing platforms. But even having the best conference call service will only take you so far if you're not planning your meetings. Let's take a closer look at the best ways to host productive meetings and plan your online calls better.
Platform Matters
The tools you use to host your meetings matter as far as productivity goes. If you're using an outdated or otherwise feature-devoid platform, your meetings may feel sluggish or unproductive. With so many options available today, why settle for less? Even the free platforms are better than outdated, old-school software.
Take Vast conference, for example. The platform is easy to use, offers tools like webinar software, call recording, and more, and is already trusted by thousands of businesses. It's also a professional business platform, so you can wow your clients with the professionalism of every call. No more using Facebook messenger!
If You're Not Using an Agenda, Well…
By now, it should be common knowledge that meeting agendas are something of a necessity. But don't worry—all it takes is a quick Google search to bring up thousands of templates so you can create the best-looking professional meeting agenda possible. But what goes in an agenda?
Agendas are basically your meeting's roadmap, so there are some key features it should have. Just like your GPS has a compass, your meeting roadmap/agenda should have:
Date, time, and location
Call-in number or link
Key talking points
Goals for the meeting
While an agenda can certainly be more expansive, these four items form the necessary pillars for a great agenda. Be sure to link the online meeting in the invite, if possible. That way, callers can simply click the blue highlighted text and jump right in the call.
Monitor Your Calls
This is another reason why your platform matters so much. If you can't control your call, how can you ensure it's productive? Online meetings bring a special variable to the table: comfort. When people call in from home or wherever they are, they're often in a more comfortable environment. And, while it's good to be comfortable, remember that the home is often filled with distractions, such as:
Pets or children
Background noise
Social media
Unlimited internet access
Lack of supervision
Keeping the team on track means monitoring your calls. Is there background noise? Mute it. Is someone browsing social media instead of participating? Call them out. As the host, you're mostly responsible for how productive the call is. Don't be afraid to use your admin powers to enhance your call and ensure everyone is present.
Make Sure Everyone is Heard
Online meetings are sometimes more hectic than in-person meetings, especially if you've got a lot of people calling in. That screen can fill up quickly with faces, and soon, you'll lose track of everyone who's in the call. It's important to make sure everyone feels heard during the call; otherwise, someone can feel left out and not want to participate next time.
Not to mention, being heard at work can make employees feel more essential to the business, and establishes basic respect between team members.
Make Your Content Engaging
Perhaps the most challenging aspect of hosting online meetings is making sure the content is engaging enough to keep everyone involved. Staring at a screen for long periods of time can be exhausting, so it's up to you to make sure you're engaging everyone with good material.
Good material is organized and cohesive. Try to "trim the fat" from your topics and presentations as much as possible. If you have to ask, "do I need to include this?" the answer is probably no. Shorter, more concise and intentional content is far easier to stay engaged with and delivers a much more powerful message.
Let's not forget that longer meetings are the bane of productivity. Consider adopting the 45-minute meeting rule. Meetings never go above 45 minutes, and always strive to end before that marker. This accomplishes two things:
It helps show your participants that you value their time and you're committed to being as concise as possible so they can get back to their day
It helps mitigate meeting burnout, which occurs when you're hosting too many long meetings in a short period of time. Participants become exhausted with the content and don't want to participate.
The bottom line? Productive meetings start with a great platform and end with good planning. Keep meetings shorter and more concise, be sure to use an agenda, and make sure everyone feels heard.
Disclosure: As an Amazon Associate, I earn from qualifying purchases. The commission help keep the rest of my content free, so thank you!