Portable Document Format, popularly called as PDF, is one of the most trusted file formats used by businesses across the globe. Many user-friendly features adorn this format which makes it easy to use, be it in the personal or professional sphere.
In spite of being shared across various platforms, PDF documents retain their original style and page layout, making them a secure format which can only be viewed and not altered. Due to this feature, most professional users convert their Word documents into PDF files for sharing and reading purposes.
However, since PDFs can't be edited, it becomes imperative to convert the files back into Word documents if further changes need to be made.
The issue with using an offline tool like Adobe Acrobat is that its free version like Acrobat Reader DC can only be used for viewing, annotating and printing PDFs. For carrying out the task of PDF conversion to and from other formats, it offers only the paid versions like Acrobat Pro DC, with a limited free trial period.  In contrast, there are many online sites where PDF related operations can be carried out for free.
Hipdf is one such site which offers all-in-one PDF solutions. PDF files can be converted to Word, Excel, Images, PPT, and ePub and all these formats can in turn, be converted to PDF format. Thus, it supports an impressive range of input and output formats including DOC, DOCX, PPTX, XLS, XLSX, JPG, BMP, PNG, GIF, TIFF, and EPUB. In spite of offering these diverse operations, its functionality is very simple, with a user interface which is straightforward, neat and intuitive.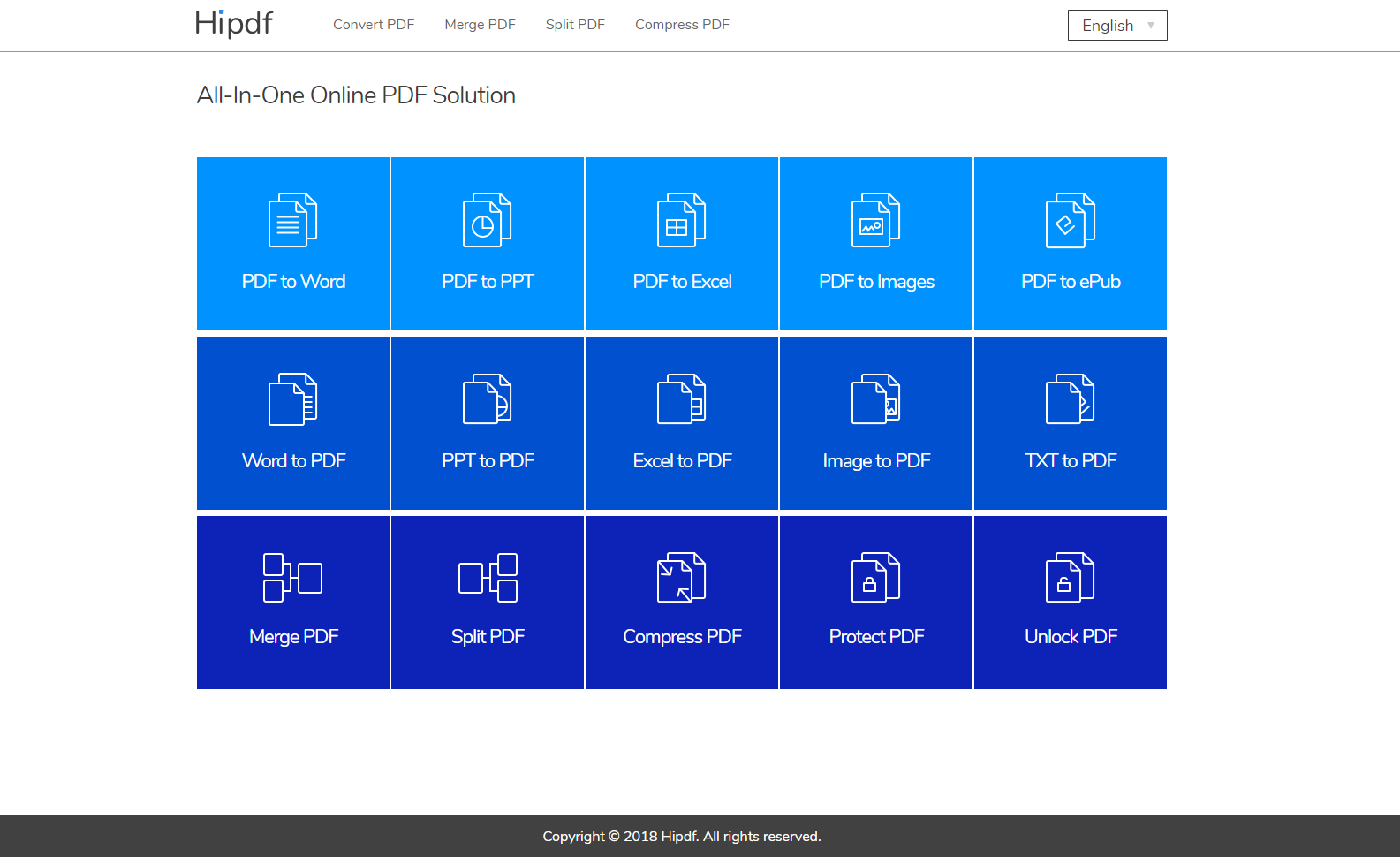 Files can be uploaded by clicking on the Choose File button or dragged-and-dropped into the drop area. The conversion time will depend on the file size and once it is done, the output file can be downloaded directly. However, at present, this site does not have the feature of uploading files from Dropbox or Google Drive.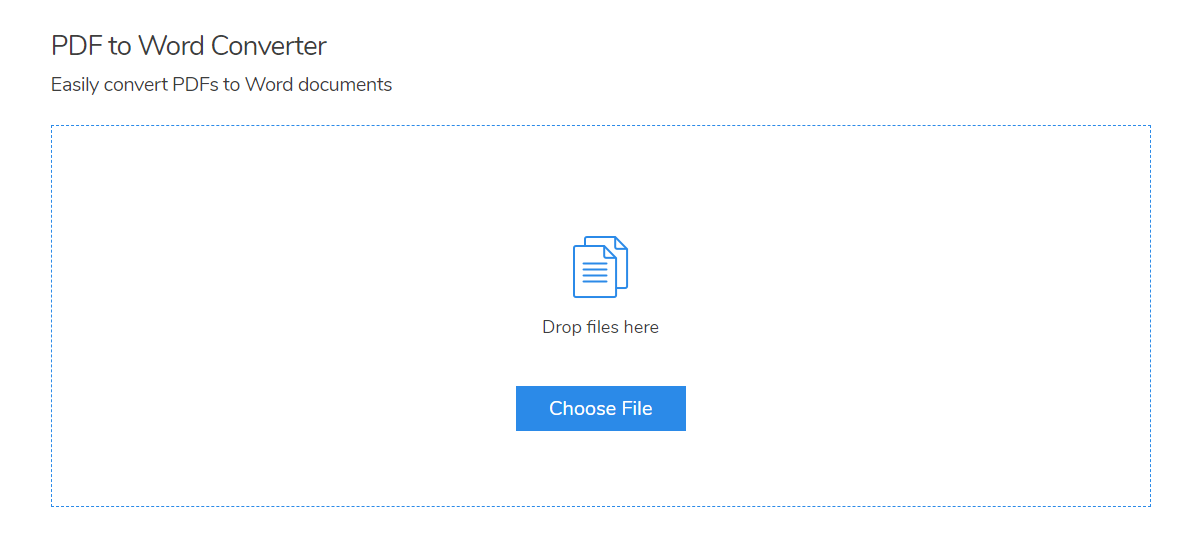 Unlike some other free online conversion websites, what makes this site very appealing is that there is no cap on the number of files that can be processed, means it is 100% free. Also in comparison to Acrobat Pro DC, where the user needs to subscribe and make an account to export PDF to other formats, there is no need for subscriptions in Hipdf to carry out the conversions.
Since all the uploaded PDF files get permanently deleted from Hipdf servers within one hour and cannot be accessed by anyone, user privacy is also ensured.
One issue that users may face is that there are no output extensions to choose from while converting PDFs into Word, PPT and Excel files, so the PDF files are directly converted into the default output extension used by the Hipdf software. However, while converting PDF to images, different image extensions like jpg, png, bmp, etc. are offered to choose as an output option.
Although there is no limit to the number of files processed, 10 MB is the limit for the file size, beyond which a file cannot be uploaded in Hipdf. Moreover, multiple files in different tabs can be uploaded simultaneously, but batch conversion in a single click is not possible.
In addition to conversion tools, Hipdf offers advanced options for Merging, Splitting and Converting PDF files online. These features are essential in business operations, where for instance, there is a frequent need to merge two or more contracts or orders into a single file.
Here, merging files is as easy as it was converting file formats. A large number of PDF files can be dragged and dropped into the drop box, and downloaded as a single PDF file immediately after clicking on the Merge CTA button. In comparison to the feature of file conversions, where 10MB was the upper limit, there is no limit for uploading files for merging.
However, in comparison to Acrobat Pro DC, where the individual pages in each file can be arranged, and unwanted content from each file can be deleted, Hipdf only provides the option of rearranging complete PDF files, not individual pages.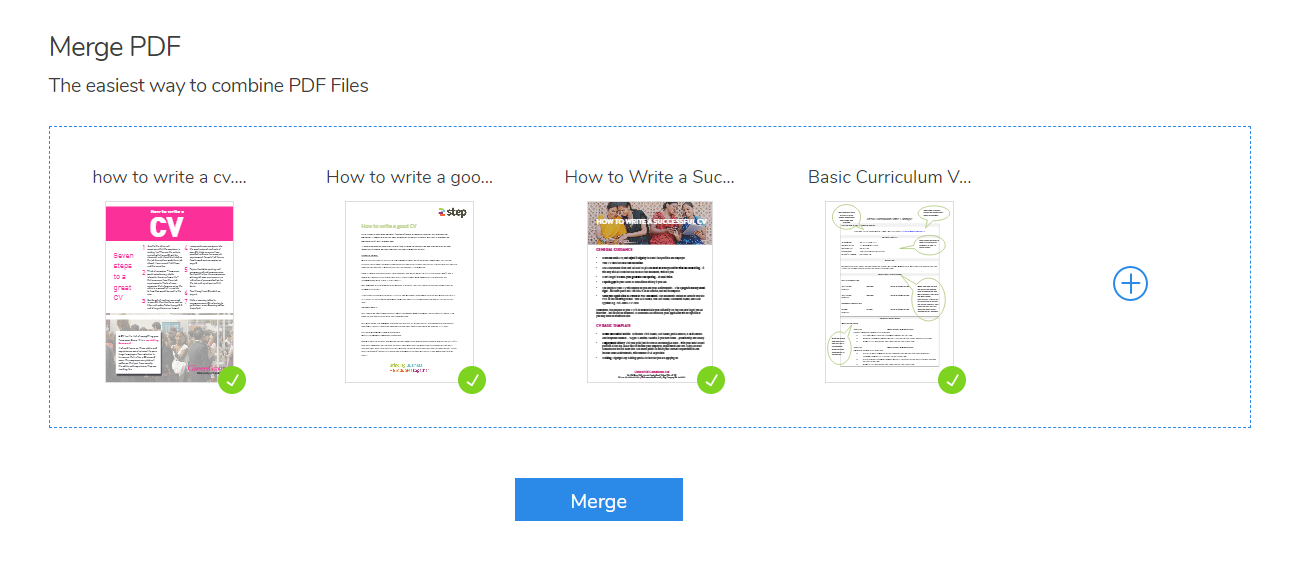 For splitting files, the Hipdf tool counts the number of pages in the document and gives the option of choosing the page range that needs to be split and the number of parts to be split into. Based on the range specified, the input PDF file is split instantly into multiple PDF files, which can be downloaded as a zip folder. Although the splitting functionality of Hipdf is almost like that of Acrobat Pro DC, it lacks the advanced output options like adding file labeling and choosing target folder, which is provided in the latter.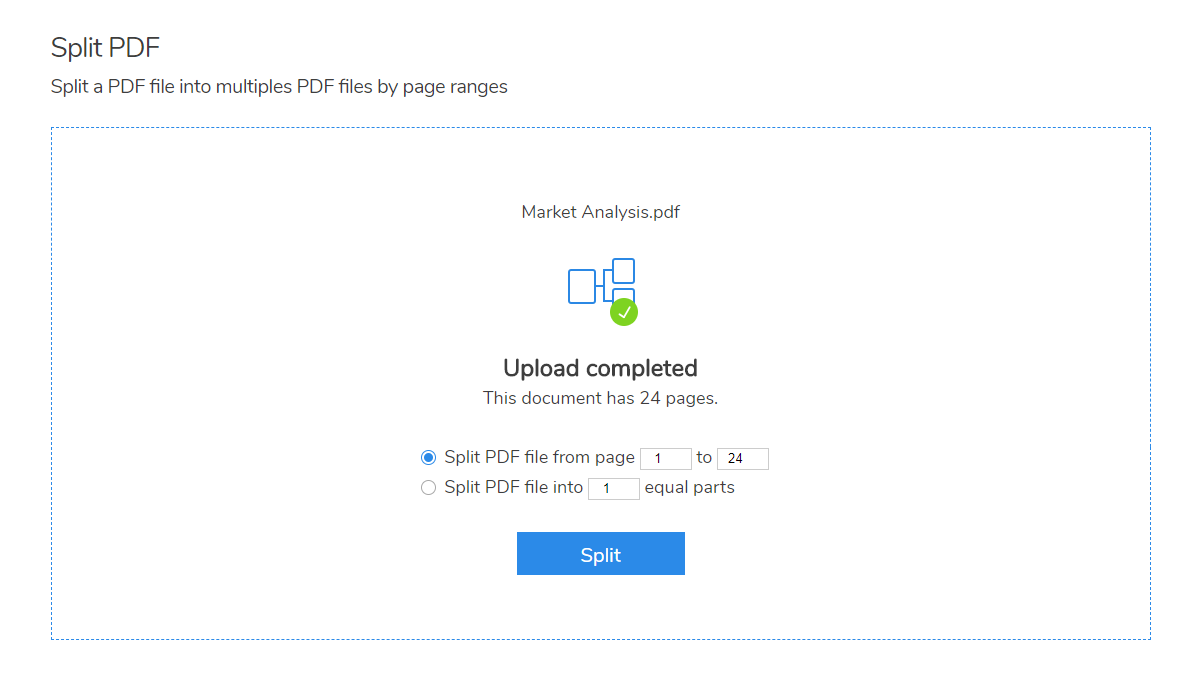 For file compression, the upload size in this tool is again constrained to 10 MB. For those within 10 MB, after the file is uploaded, 3 compression levels are provided, including
High compression, less quality
Good compression, good quality
Less compression, high quality.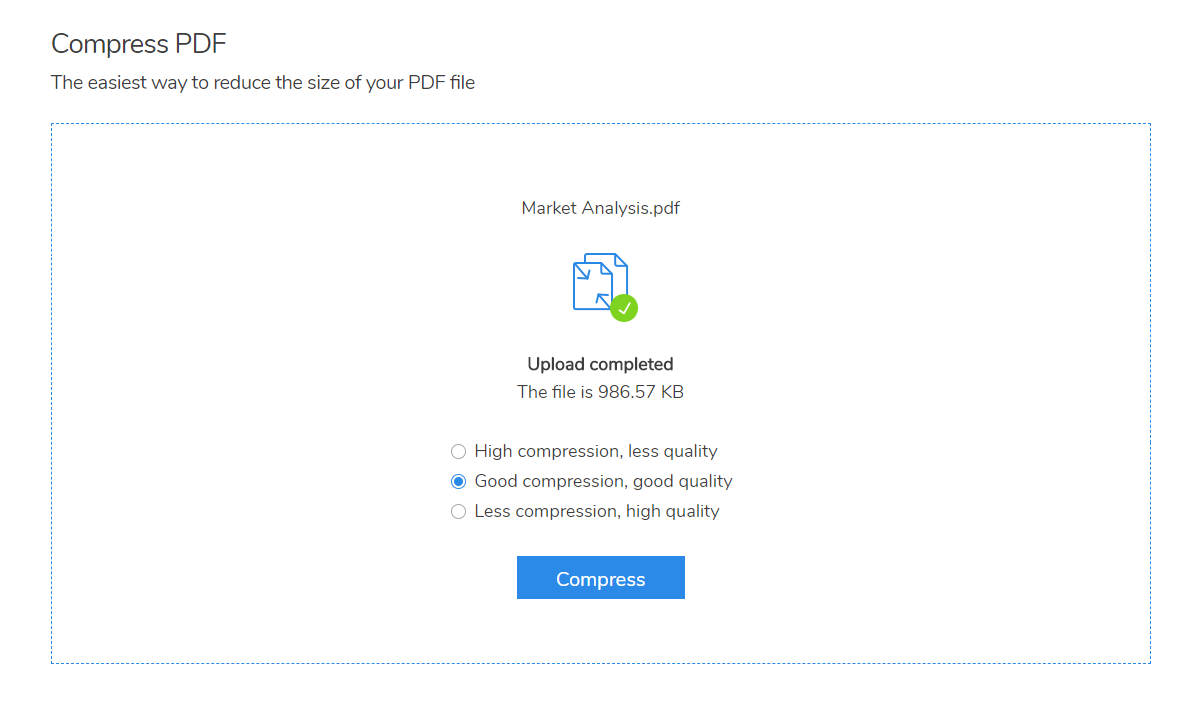 So the user can select the compression and quality choice of his need and simply download the file. Since the basic idea behind Hipdf is to keep the functionality as simple as possible, it lacks the advanced compression options like optimizing the color, grayscale and monochrome settings, which are available in the paid Adobe version.
One of the upsides of Hipdf is that it is a browser-based tool. This implies that the users can use it on all kinds of operating systems, be it Windows, Mac or Linux. However, it has to be kept in mind that this site provides only PDF solutions. Thus, the input and output formats in advanced features of merging, splitting and compressing can be PDF only.
At present, Hipdf is only available in English, but the tool is going to be available in more languages soon. Compared to Adobe Acrobat Pro DC, it may be lacking certain advanced features, but since it is an absolutely free tool with no limit on the number of documents processed, if users need to carry out simple PDF operations, this is an absolute all-in-one PDF solution for them.
Disclosure: As an Amazon Associate, I earn from qualifying purchases. The commission help keep the rest of my content free, so thank you!