All headphones I've reviewed on the website are dynamic headphones. They are the most popular kind of headphones, but there are actually a couple more less-common kinds. The HiFiMan HE-400i is different to my previous headphones because it is a pair of planar magnetic headphones. Let's figure out if it is better than dynamic headphones.
Unboxing Video
Design & Features
Unlike dynamic headphones which use moving coil drivers (similar to your full-sized speakers), planar magnetic headphones use larger magnets on in front of and behind the diaphragm. Therefore, they are often bigger and heavier. However, the Hifiman HE-400i has been redesigned to reduce the weight. Now it weighs just 13.05 ounces, which is even lighter than its predecessor, the HE-400, and my Sennheiser HD 700 (they weigh 15.5 ounces and 14.4 ounces respectively).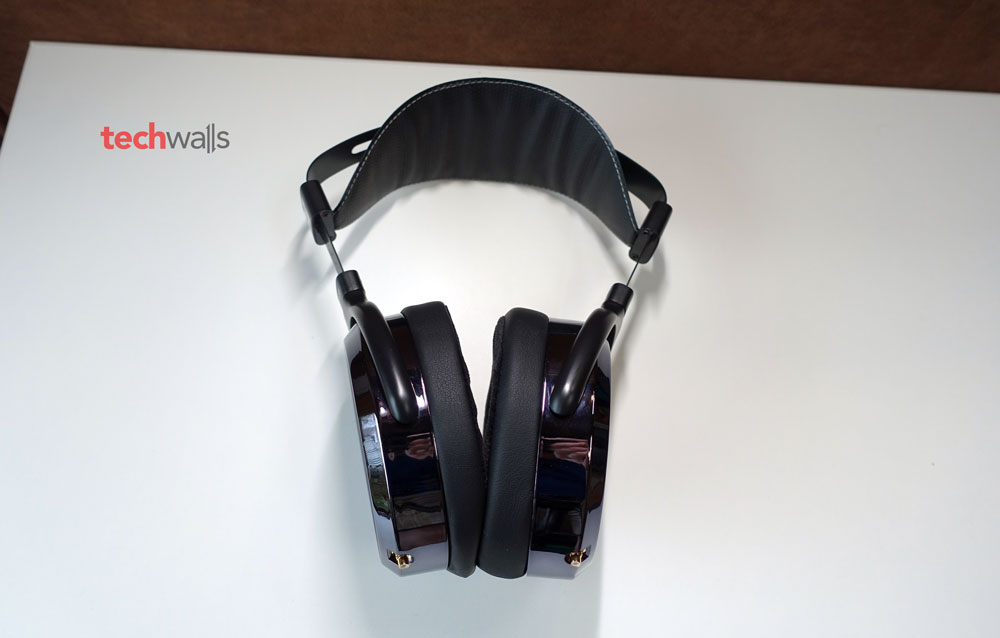 The packaging is simple, but it manages to bring you the feeling of a high-end product inside. There are just the headphones, a 6.5mm plug adapter and the audio cable. Many users complained about the traditional coax connectors because you will have to screw them to affix to the headphones. This is a little inconvenient if you often have to remove the cable. If this is a problem, HiFiMan fixed it and now all new units come with 2.5mm plug-in connectors. I got my headphones a few months ago and they still have the old gold-plated connectors.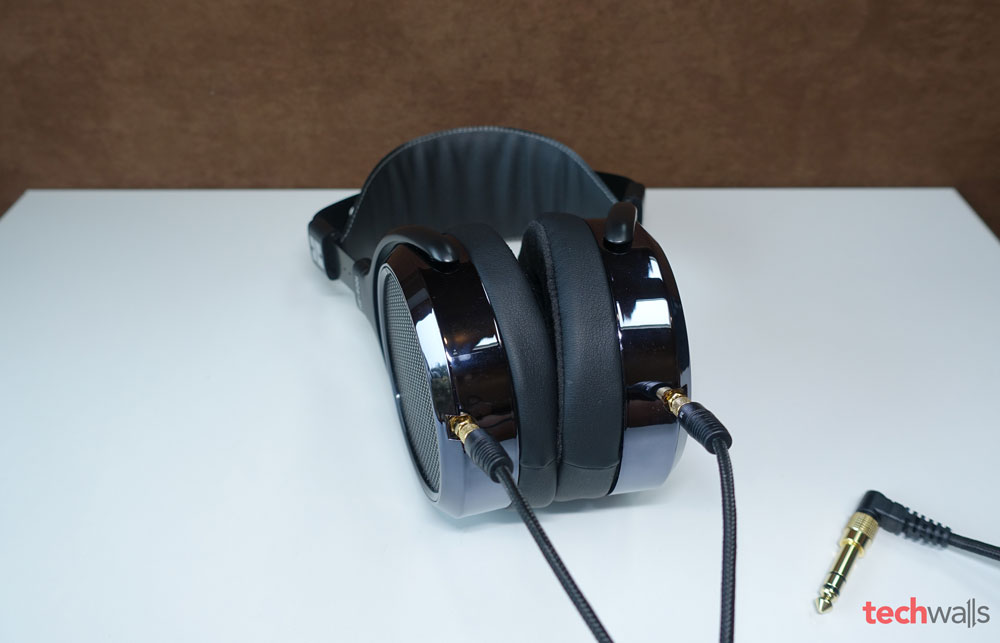 The HE-400i doesn't have a stylish design but it has a very good build, you can see a combination of plastic earcups and metal headband with a suspended pad connected to 2 sides of the frame. The earpads are beveled and very well-padded, they are also covered with pleather and velour pads for extra comfort. Besides, the earpads don't look dirty and oily like on other headphones.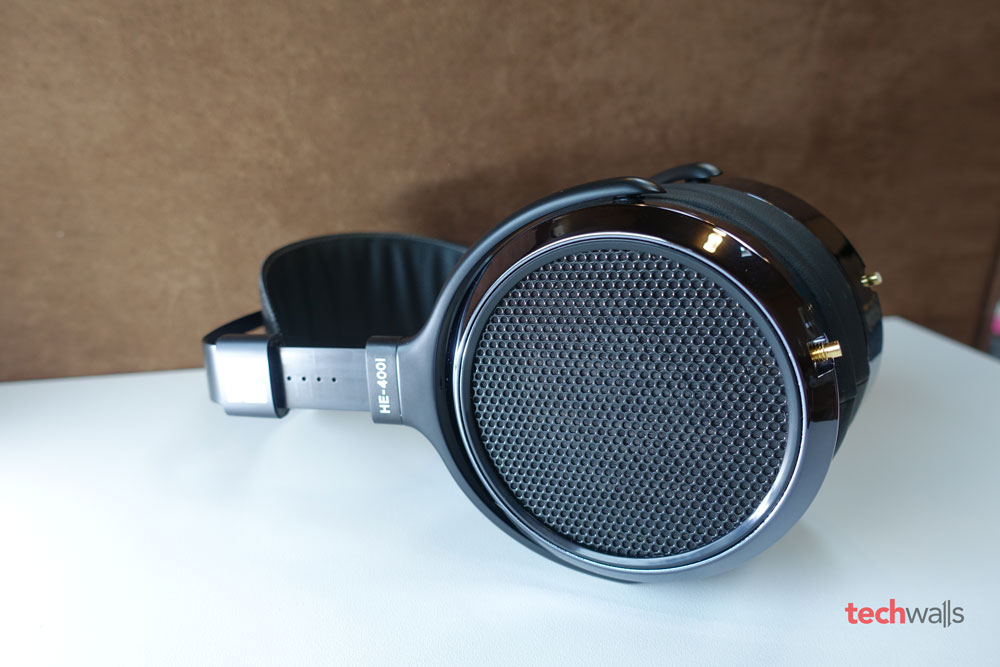 The earcups of the HiFiMan is massive and I really love that they are not closing tightly on my head. You ears can feel a little warm but you absolutely can wear the headphones for hours, they are extremely comfortable.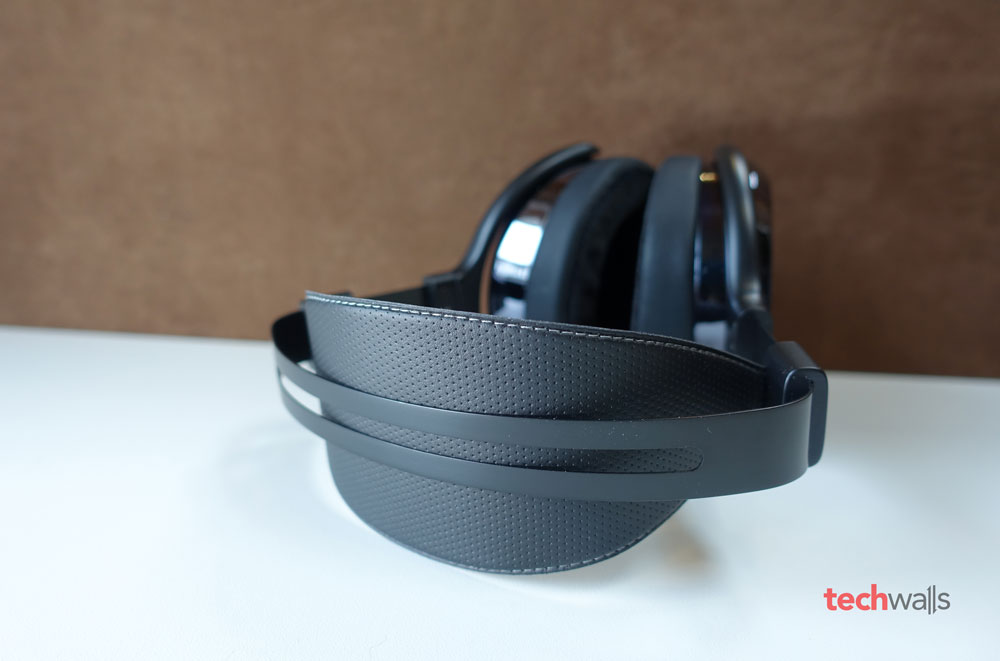 Audio Quality
The cans have an impedance of 35 Ohms and they can be easily driven by your smartphones or computers. However, they are obviously not designed for portable use. Apart from the big size, they also have limited usage in public places because of sound leakage. The HE-400i leaks a lot of sound and it is as loud as a small speaker when you crank up the volume. On the other hand, the open-back design will produce more spacious stereo imaging so you can enjoy a more natural sound which is similar to the experience on full-sized speakers.
I am quite impressed with the bass of the headphones. Unlike overwhelming bass on other headphones, this is a non-fatiguing bass I can hear in a long listening session. Having said that, this is a deep and thunderous bass that can provide a satisfying experience for EDM listeners. Besides, I really appreciate that the mids are not recessed at all, they are actually quite prominent so you can hear the vocals and music instruments clearly. They are intimate and full of energy.
Moving on to the treble, the headphones can't deliver a crisp and clear highs. However, the treble is quite pleasant and there is no treble spike at all. In general, the headphones deliver a warm and full sound with fabulous lows and mids.
Conclusion
Pros
Great design emphasizing on comfort and light weight.
Affordable for planar magnetic headphones
Impressive lows and mids
Cons
Suitable to use in private spaces only
The design is not really attractive for young audiophiles
The HiFiMan HE-400i is among the lowest-priced planar magnetic headphones on the market but it doesn't disappoint me. I've used it for nearly a year and don't have plan to upgrade anytime soon.
Disclosure: We might earn commission from qualifying purchases. The commission help keep the rest of my content free, so thank you!