Don't you ever get annoyed by the ads that pop up every time you open a browser, your social media account, or even when you open apps on your phone? Isn't it frustrating when you are in a hurry and you need to search something on the internet but the ad is keeping you from doing so because you have to wait for the whole ad to end before you are able to access the website that you need to access?
Gone are the days when ads can only be seen on billboards, telephone books, newspapers, and magazines. Advertisers have found a way to keep up with technology over the last decades especially when they learned that online advertising reaches more potential clients compared to the traditional way of advertising. It also costs less and is easier to maintain. Over the years, different types of online advertising have been developed and used widely.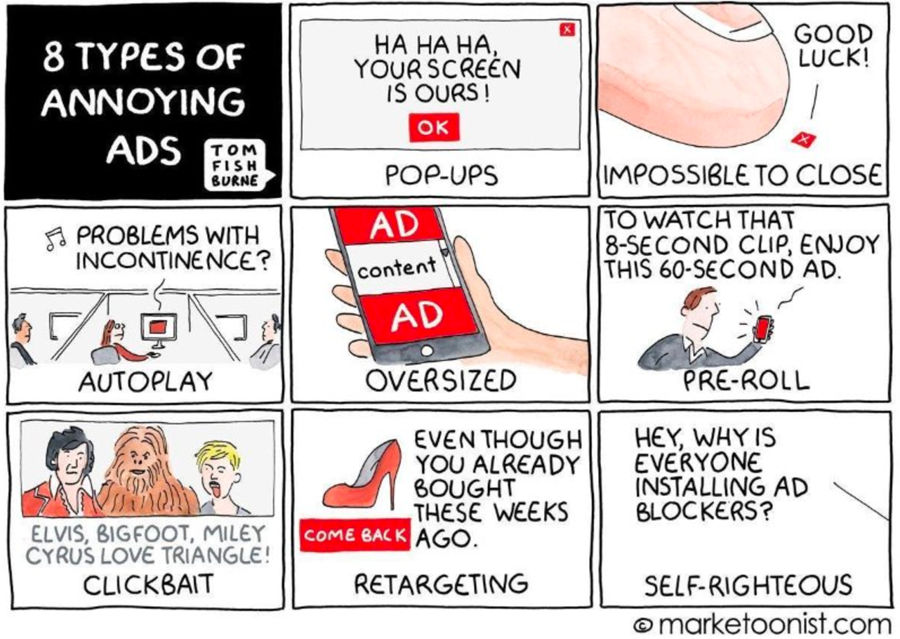 There is nothing wrong with online advertising. The problem lies within the manner that these ads are presented. To better understand the different manners of how ads are presented, let's go through each of them and decide whether they are effective or annoying.
Ad Types:
1. Display Ads
Display ads are the most common type of online ads. Online ads have originated from them. They usually appear at one part of the website (top, bottom, or right side) without blocking content and stay in place when you scroll. They can appear as banners or rails. These are visual ads that appear on third-party websites or blogs and may come in different forms such as text, static images, audio, video, wallpaper, pop-ups, etc. This type of advertising captures the users' cookies and browser history to check for demographic, geographic, contextual, and/or behavior of the audience.
2. Related Links
These ads appear on the bottom part of an article as 'related links'. These ads are related to the content of the blog or website that you are browsing.
3. Mobile Ads
Mobile Ads are ads that appear on mobile phones, tablets, or any other mobile device. Apps, social media platforms, and websites have unique styles of advertising.
4. Social Media Ads
In a world where almost everyone has his or her own social media account, social media ads are the easiest and most effective way of reaching a target audience. There are two types of social media advertising: organic (online form of word-of-mouth) and paid. Social media ads may appear as paid ads, banners, promoted posts or even sponsored stories. Social media platforms that show online ads are Facebook, Twitter, Youtube, LinkedIn, Instagram, Vine, Reddit, Tumblr. Facebook and Twitter are the most popular among them.
5. Search Ads
Different search engines such as Google and Bing have their own search ads. These search ads appear on the search engine result page when users search for keyword queries. These search ads are related to the keywords typed on the search engine. These ads can be classified as either pay-per-click or cost per thousand.
6. Remarketing or Retargeting
This is a type of online marketing where once a user visits a website, the cookies are left on the user's computer and as they search other websites, the ads for the original website visited will keep on appearing over and over again on different websites to target potential customers.
7. Email Marketing
Email campaigns are sent by email campaign managers to a list of email addresses to show promotions, discounts, and features posted on blogs or web pages.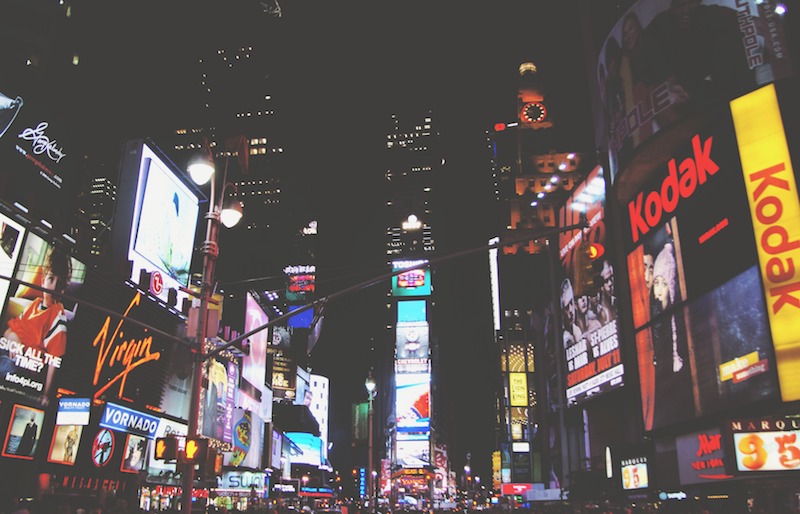 Conclusion
Here are the top advertising techniques that get people annoyed at the most.
Pop-ups
These are ads that just pop up in the middle of the screen and you need to close them to be able to go through the website.
Automatically plays sound
These are ads that annoyingly play sounds from out of the blue to advertise or promote products.
Video ads that cannot be skipped
These are ads that usually pop up in social media, game apps, and other mobile apps. Some of them can be skipped after playing for a couple of seconds but there are some video ads that cannot be skipped and you have to watch through the whole thing before you can proceed to what you actually wanted to do on the internet.
Obstructed Content
These are ads that block the whole content of a web page.
Slow loading time
These are ads that take time in loading and you can proceed in viewing a content unless the whole ad loads on screen.
How to Avoid Annoying Online Ads:
Clear your browser data and block cookies.
Use Pop Up blockers
Use ad blockers
Disclosure: We might earn commission from qualifying purchases. The commission help keep the rest of my content free, so thank you!