While the leaked nude photos of celebrities including Jennifer Lawrence remain a hot issue in Hollywood (the leak involves iCloud accounts), hackers have come out recently to warn users of photo messaging app Snapchat of a massive leak of their photos, involving mostly nude pictures.
The malicious hackers could either be telling a hoax or pure prank in light of the recent nude celebrity photo leaks, but on the other hand their warning could take some grain of truth. In other words, they could serious when they said they would post more than 200,000 photos and videos of Snapchat users.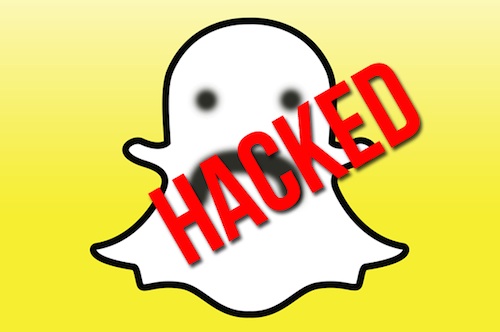 As was the case of the previous photo leaks of Hollywood celebrities, hackers are hinting at posting the Snapchat photos on 4Chan, an online forum wherein users can share pictures and videos without restrictions as to the nature of those files, whether wholesome or vulgar.
Now questions arise about the source of the leak, and Snapchat is washing off its hands from the incident, saying its servers were not compromised. The company has put the blame on a third-party app that enables users to save their photos in transit as opposed to Snapchat's practice of deleting contents transmitted shortly after the process is complete.
Snapchat went on to assert that it strictly prohibits users from using the third-party app as it violates the company's terms of usage. Nonetheless, Snapchat did nothing to completely block the app from gaining access to its users' photos and videos.
What is most alarming about this breach is the demographics of users potentially affected. Snapchat's user base consists of mostly younger people or teens, and if nude photos get leaked, authorities fear that they could be used for child pornography. Some reports claim that 4chan have downloaded photos and videos totaling 13 Gigabytes in file size, and plan to build a database in which to store the stolen files.
If there is one lesson that this breach imparts on the users of Snapchat or any other mobile app that tries to gain access to your personal data, it is that site plug-ins, extensions and third-party apps may not necessarily be subject to imposed policies of an online product even as the core product or service is religiously observing privacy rules.
However, third-party services are not the only things susceptible to breaches such has happened with Snapchat, even Snapchat users who do not use third-party apps could be victim of the same. Since the third-party app saves contents being sent and received, a user who receives a file from the sender who does not use the third-party app could still compromise that file if he or she is using the third-party service. These are just some of the sad realities of mobile apps as far as privacy goes.
Disclosure: As an Amazon Associate, I earn from qualifying purchases. The commission help keep the rest of my content free, so thank you!