Things aren't boding well for the passengers of Boeing's Dreamliner commercial plane.
According to a new disclosure from the United States Government Accountability Office, hackers on board commercial planes could find a way to gain access to the aircraft's avionics system, take control of the plane and probably bring it down with just a few maneuvering of the fingers. This can all be made possible by just using the free Wi-Fi provided aboard the aircraft for passengers.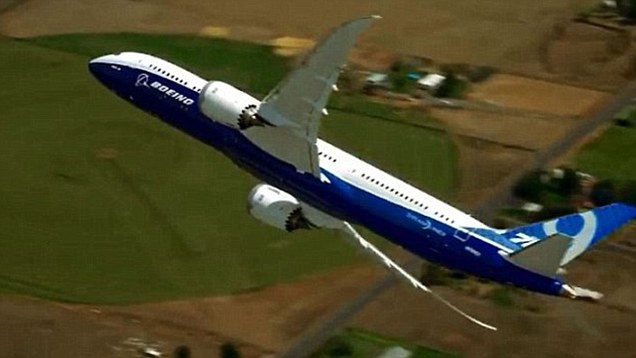 GAO said in its report that the possibility of hackers taking down a Boeing Dreamliner stems from the modernization efforts of airlines to equip their planes with internet-based technology. This system is constantly the target of exploitations perpetrated by malicious actors.
As modern and emerging models of aircraft continuously rely on the Internet for connectivity, GAO warns that hackers will increasingly find their way into the aircraft avionics systems and commandeer the planes from a remote location.
Although the connection between the network provided for the passengers and the one for exclusive use by the pilot is separated by a firewall, there is an indirect link between those systems through a shared Internet protocol network. This shared network is what makes the firewall fallible to hackers. Also, a firewall is just the same software like anything else, so there's no reason to prevent hackers from exploiting it.
The Internet connection used by passengers in the cabin could also be directly connected to the rest of the world, according to security experts cited by GAO, thus the greater probability of an intrusion.
Security experts recommend that a better method is to physically separate critical from non-critical systems, that is by way of air gapping the networks.
At present, the Federal Aviation Administration, which is in charge of the United States' aviation affairs, has no specific methods of certifying the cybersecurity posture of new planes prior to the aircraft's operations. This means the FAA has a lot more to do to address this emerging problem before it's too late and a hacker could take down a plane with, say, hundreds of passengers.
Imagine a hacker, disguising as one of the harmless passengers on board a plane, secretly taking control of the aircraft's avionics system and of the plane itself. It's a serious matter that needs immediate action.
Seven years ago, the same problem was spotted by the FAA involving still a Boeing Dreamliner. The FAA then said the aircraft's Wi-Fi design was susceptible to hackers. Now it seems Boeing has not solved the case yet.
Disclosure: We might earn commission from qualifying purchases. The commission help keep the rest of my content free, so thank you!