It is clear that cyber security is of the utmost importance, not only for businesses but regular people, too. Considering a career in this industry is smart as there is a huge demand for these professionals.
The problem is the cyber security world is quite large. The following should help guide you in the right direction.
Clues to Find the Right Path
Before you begin your cyber security training at a good school, it is important to figure out the path you want to take within this vast industry.
Knowing what role you want to fill can help you prepare for this career, and it makes it easier to make thoughtful steps that lead you towards the career you want.
The following are a few roles, which should help guide your decision, including some of the hands-on opportunities that are going to make it easier for you to land that dream job: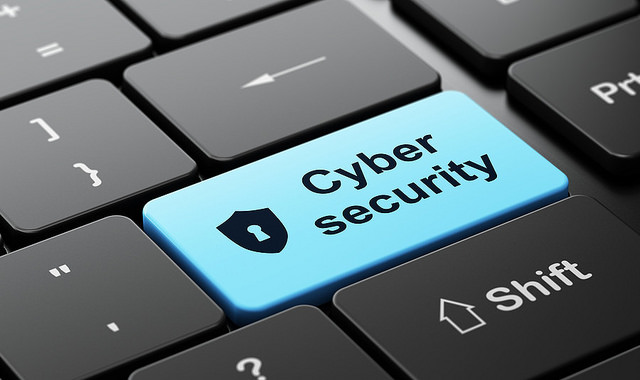 Entry Level
Most entry positions do not require much beyond a certificate, an associate's degree, or a bachelor's degree. Most of the time, these degrees are more than enough to move up within an organization.
Of course, entry positions don't always pay as much as some may want, so be prepared to budget for a while as you work your way up the ranks. There are a number of cyber security related careers that can be considered, like network administrator, system administrator, or junior security developer, just to name a few.
Action-Focused Positions
A person interested in this field is mostly interested in the nitty-gritty aspects of the job. This aspect of the industry puts you right in the middle of security threats.
Those who have ideas can help a company become a little more prepared against attacks by coming up with solutions should an attack happen. The positions here all offer opportunity for growth, as long as you do the work.
Policy Hunting Heart
Those interested in careers that allow them to implement and create policies that would keep data safe should focus on learning about information assurance. These careers can usually be found in the government, such as a political office or law enforcement office.
Of course, these are just some of the paths you can choose if you are interested in this aspect of cyber security. There are many other paths out there that you can learn about at your school or by talking to someone in the field.
The Answer Could Lie in the Role You Want
Maybe you already have an idea of what path you want to take, and you want to study hard and go for the role you know you were born for. The following are some careers within this field that are worth pursuing:
Chief Info Security Officer
This is a senior-level executive who is responsible for creating or choosing the kind of security program a company might need in order to protect it from all cyber threats.
Security Architects
This is a hands-on position that puts you head-to-head with hackers. You have to find a way to think like hackers, and create a security system that fights each attack effectively.
Cryptographers
Okay, this person is really good at analyzing encrypted data. This individual is there to solve each encrypted message, and use that information to help law enforcement figure out how to hunt down cyber criminals. The job is pretty intense, but it is an exciting job to consider.
Security Audit
This is the perfect job for a person who loves order and pays attention to details. The person in this role is going to pay attention to each security plan and management procedure before and during a cyber threat. The idea is to provide a written audit of how all of these processes are working together and if there are any loopholes.
Security Directors
Those who are more interested in overseeing IT security measures throughout the company want to consider the career of a security director. This is a person who will have his or her eyes on everything from staffing to budgets.
Ethical Hacker
There is no point in having a security team and plans implemented, unless these plans and teams are tested.
To do that, an attack needs to happen, but that doesn't mean a company is going to make itself and clients vulnerable to hackers to see if the company is ready to fight off data breaches.
This is when the role of the ethical hacker comes in. This person is an expert hacker who can crack security system with the purpose of finding out if a company is ready to handle such an attack.
Forensic Expert
This person knows the law well enough to implement security measures that could protect a company should something go wrong. This position is intended for people who have more than one skill set.
Hopefully, this guide helps lead you to where you want to be within the cyber security field. It is a broad field that is much bigger than some people might have imagined. These are just some of the careers you can choose from, so make sure you take your time as you begin your career in cyber security to find your place.
Disclosure: We might earn commission from qualifying purchases. The commission help keep the rest of my content free, so thank you!