Google's history of accepting apps to its online marketplace has been remarkably contrary to Apple's approach since Google does not implement a long review process for each app before publishing. But that is going to change with Google Play Store's new policy.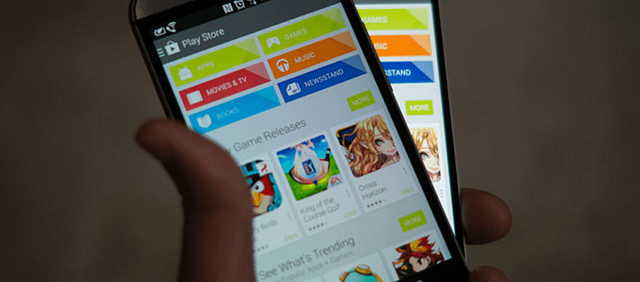 The search giant just released a new ratings system for games and apps on Google Play based on age, in addition to the recently announced team of reviewers which Google says has been conducting an analysis of apps to check which one violates Google Play's policies. That means developers won't be able to publish their apps unless they undergo the lengthy review process.
Still prior to publication, the Android apps won't be debuted until the reviewers have completed a hands-on testing of the apps. The age-based ratings system uses the scales from a certain regional ratings authority for software products in the United States.
Now with the announcement of an age-based ratings approach, Google Play is even more making it longer for apps to get published on the app store. If you are a developer, you may either get irritated at the idea of having to wait for the review team to vet millions of apps before they reach your item, or be relieved knowing that Google cares for the integrity of your product, which boosts the app's reputation among users.
Google Play apps will feature the ratings such as like "Everyone (E)," "Teen (T)," "Mature (M)," and Google will update its parental controls feature to enable blocking based on these categories.
But Google promises that it would work hard to avoid delays to the publication of apps to the Play Store, all while finding apps that do not comply with various policies. Anyway, the review process is indeed a significant step in the publication of apps on Google Play given that for the last couple of years some Android apps are detected with malware, due in part to Google's lax review for apps published on its app store. Now more than ever, this move will help to reduce the number of fake and malicious apps.
Read also: Android app malware puts Play Store's security in question
True to its promise, so far the Google review team are able to complete the assessment of apps in just a matter of hours. The review teams are aided by an automated component of the review process that pre-analyzes an app before the human reviewers get their hands on them. The goal is to check for malware present in an app quickly. Aside from the presence of malware, Google says the automated element allows for the detection of other alert points. It works like a learning machine that figures out what to do in the future based on previous case points.
Disclosure: We might earn commission from qualifying purchases. The commission help keep the rest of my content free, so thank you!