In a far-reaching move to ensure that browser plug-ins and extensions finding their way into the Chrome world, Google reiterated and bolstered its plan to phase out third-party add-ons that do not comply with its goal.
Google, in other words, is raising the bar higher for the installation of Chrome plugins and extensions by mandating that only those add-ons from its Chrome Web Store can be installed as a browser companion for Chrome. The move recently kicked off almost seven months ago and Google has taken more stringent steps to implement the security policy.
The search giant intends for the single-source policy for browser extensions to crack down malicious portals that take advantage of the previously lenient policy to embed deceptive add-ons into Chrome browsers backdoor.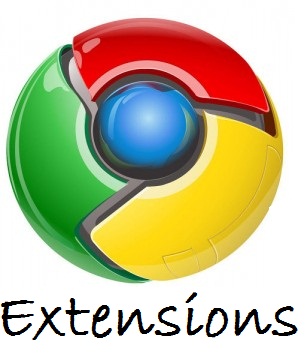 Following implementation of that policy, it will become an implacable rule that all extensions not coming from the Chrome Web Store be uninstalled without prior notice to the developer and that reactivation of these add-ons is considered an impossibility.
Read also: Why Google should abort its plan to hide URLs on Chrome
Google is also planning to phase out the legacy Netscape Plugin Application Programming Interface, a cross-platform extension architecture that is currently being used by most browsers including Chrome, Safari and Firefox. NPAPI will be relegated to a level when its necessity should arise only when no other alternative could be used for that purpose, according to Google. Opera remains indecisive whether it plans to ditch NPAPI.
As a modern alternative, Google is offering its Pepper Plugin Application Programming Interface plugin interface, though other browsers including Internet Explorer, with the exception of Safari, seem to have little interest in the software tool at the moment.
Despite the lonely path through which Google is phasing out the NPAPI interface, the Internet titan says it remains undaunted by the arduous task of introducing a fresh user interface in order to bust websites that stick to NPAPI and are uncooperative in exterminating the plugin architecture.
Now there lies the problem. The major browsers are reluctant to take up Google's plugin architecture and instead, prefer to implement their own plugin application programming interfaces.
Google engineer Justin Schuh said in a blog post:
"Most use cases that previously required NPAPI are now supported by JavaScript-based open web technologies. For applications that need low-level APIs, threads, and machine-optimized code, Native Client offers the ability to run sandboxed native code in Chrome."
The Mountain View-based company is set to end NPAPI support by the end of 2014 in order to forcibly require websites to get rid of rogue extensions.
Disclosure: As an Amazon Associate, I earn from qualifying purchases. The commission help keep the rest of my content free, so thank you!