Exactly 3 months after the update in August, Google PageRank has been updated again today on November 08, 2011. The update has eliminated all recent doubts that Google PageRank could be killed in the near future. I imagined about the death of Google PageRank but it won't happen, it was just an update in the URL to query PageRank. Therefore, I write this post to notify all bloggers about the PR update and the new PR of my site.
Higher Pagerank for TechWalls
The update has brought good news for TechWalls as the 8-month-old blog keeps increasing in the rank. It had PR2 after the August update and now the number has turned to PR3. I am very happy as this is the highest PageRank I've ever had for all my blogs, it must prove that I am on the right track in developing the tech blog.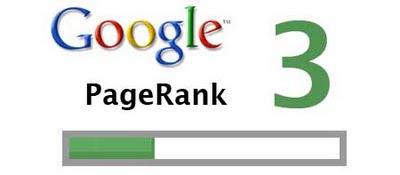 Although the PageRank is not as important as it was a few years ago, this is still a big encouragement for me at the moment. For the last week, my blog has been affected by the Google's freshness update and the number of pageviews has dropped to about 2,400 views each day. I was a little disappointed after losing some important keywords on Google's SERPs, however, the increase in PR shows that Google doesn't downgrade my site and I still have many chances to get higher ranking for those keywords.
Apart from TechWalls, I own about 9 other websites including very new ones. It's great as most of them have PR1 and PR2 now although I didn't spend much time on building links and improving search engine ranking. Some bloggers even claimed that their 2-week-old blogs could have PR3 without any works, the situation happened to my blog once but that blog's PR has decreased to PR0 now, I guess it is just a bug or mistake from Google and they will fix it soon.
Benefits of High PageRank
I often complain about the accuracy of Google PR in evaluating a website. Having said that, I can't deny the importance of the green bar as most advertisers still consider it as one of the most important metric in offering prices for ad slots. Besides, I have sold 2 websites on Flippa and realized that it is very difficult to sell PR0 websites whereas higher PR websites could be sold much easier. It seems like buyers still look at the rank to determine if this is an established website or not.
Therefore, I can sure that my revenue from this blog won't be affected even when the traffic could be lower than last month due to the Google's algorithm update. The PR update has really become my savior this time and thanks Google for that.
Have you seen the PageRank update on your website? Let us know what's your new PageRanks and how it will increase your revenue.
Disclosure: We might earn commission from qualifying purchases. The commission help keep the rest of my content free, so thank you!