After Google acquired Nest, a thermostat manufacturing startup for $3.2 billion, no one would ever thought that they would end up getting competitors in such a small span of time. Clearly, the technological populace underestimates the capabilities of technological companies.
Honeywell announced today that it had released a new smart thermostat, which will be one of the many family products that the company will launch. The thermostat's name is called Lyric and it features a round shape along with a display and features that will allow it to save energy. The Lyric will come with a price tag of $279.
Honeywell can be thought of as a connoisseur when it comes to making thermostats as the company has been manufacturing them since 1953.
Honeywell's Lyric possesses several features that will clearly be able to differentiate between Nest's products. For instance, Nest's thermostats track your patterns and as a result, it then tries to adjust based on its predictions.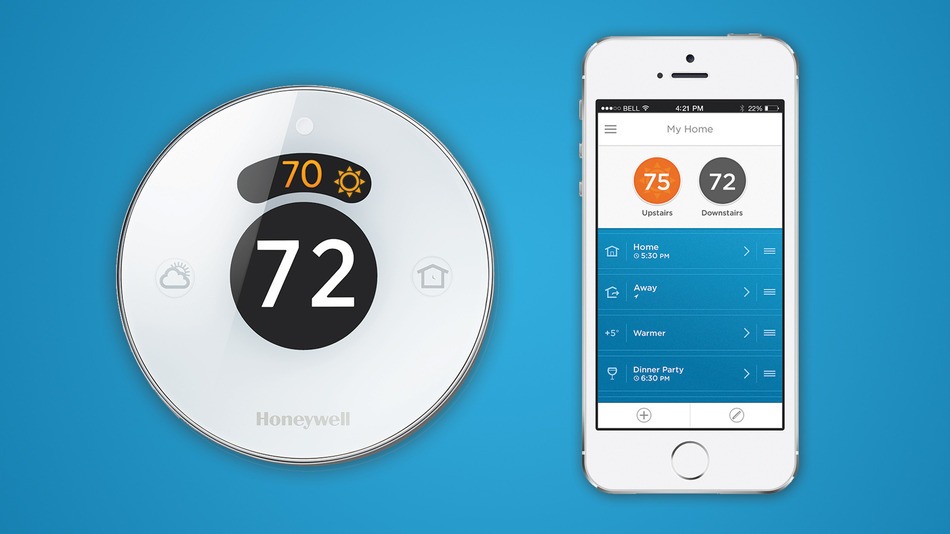 Honeywell has taken a different approach to this. The Lyric'sintelligence comes from a geo-fencing feature that is present in your smartphone.When a user is present outside the virtual proximity of their home, Lyric will shut down the user's cooling or heating system until the user comes in to close proximity of the virtual fence.
Of course, it is completely up to the user how large he / she wants to set up the perimeter of the virtual fence. Honeywell's Lyric also features a Fine Tune feature which the company is hoping will end up being the product's selling point. This feature willdot down statistics such as humidity, weather and indoor and outdoor temperatures.
It will then adjust the temperature of the household depending on the aforementioned factors to make sure that you are sitting in the best temperature tweaked zone possible.
Disclosure: As an Amazon Associate, I earn from qualifying purchases. The commission help keep the rest of my content free, so thank you!