We have been almost at the end of 2012 and 2013 is coming. All of us have survived that ridiculous doomsday and now we are preparing to celebrate the new year with a lot of expectations.
As a way to say thank you to all of our readers in the last year, TechWalls is partnering with CravingTech and DragonBlogger to hold the Google Nexus 7 giveaway. We choose the Nexus 7 because undoubtedly this is the best Android tablet of the year. You almost can't find a better tablet at the price range of $200. We considered tablets like Samsung Galaxy Tab 2, Amazon Kindle Fire HD or Nook Tablet HD but they absolutely can't beat Nexus 7 in both performance and functionalities.
Nexus 7 is equiped with a stunning 7-inch display, powerful quad-core processor so that you can enjoy the best experiene for high-end gaming and entertainment. I am using a Nexus 7 right now and this is the best tablet I've owned, it is perfect for relaxing, reading books, browsing web, watching a movie, or playing a killer Tegra 3 game.
It is easy to enter your entries for the giveaway, check out details below.
Prize: Google Nexus 7 (16GB) WiFi Edition
The giveaway will begin at Dec. 24, 2012, 4 a.m. (UTC) and ends at Jan. 8, 2013, 4 p.m. (UTC). Winners will be selected randomly from eligible entries submitted during the period. The winner will be announced on January 10 and receive the prize of Google Nexus 7.
Note: The giveaway is available for worldwide Internet users, however, we can ship the tablet to U.S. residents only. Participants outside the U.S. will receive $200 sent through Paypal.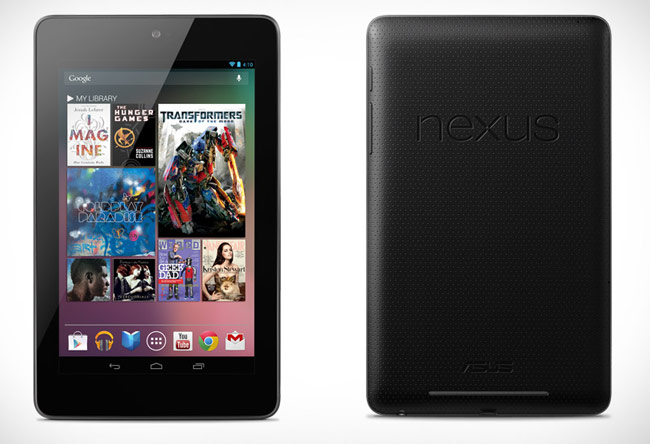 How to Enter
It is quite simple to enter the giveaway. You just need to submit your entries in the widget below. The more entries you submit, the more chances you could become the winner. Good luck to you all.
Update: The contest has ended and we chose the winner here.
Disclosure: As an Amazon Associate, I earn from qualifying purchases. The commission help keep the rest of my content free, so thank you!